17th August 2020
Waugh shares 'delight' and 'frustration' as training returns… then pauses
Defender Kevin Waugh has spoken of his delight about the team's return to the training pitch but also the frustration that has followed with the current pause in proceedings.
The 22-year-old trained alongside the whole first team squad for the first time in five months last Saturday (August 8), but managed just one more session with half of the squad last Tuesday (August 11) before things grinded to a halt once more following multiple breaches of COVID-19 protocol from Scottish teams in a short space of time.
It is anticipated that training will be able to return from next Monday (August 24), subject to confirmation later this week, and Waugh hopes that when the club does get the go-ahead, it'll be full steam ahead towards the new campaign getting underway.
"It's really frustrating," conceded the former Hibs player. "But it's probably more so for the management team because they had a nine-week plan set out. Now, they're going to have to totally re-evalute their training plan.
"It was just brilliant to be back, as well. Throughout lockdown, I was on the text constantly asking, 'When are we going to get back?' It's all very well and good going for 5km runs by yourself but there's so much more to being part of a team than just playing football: it's about being with the lads, having a laugh and finding out what folk have been up to!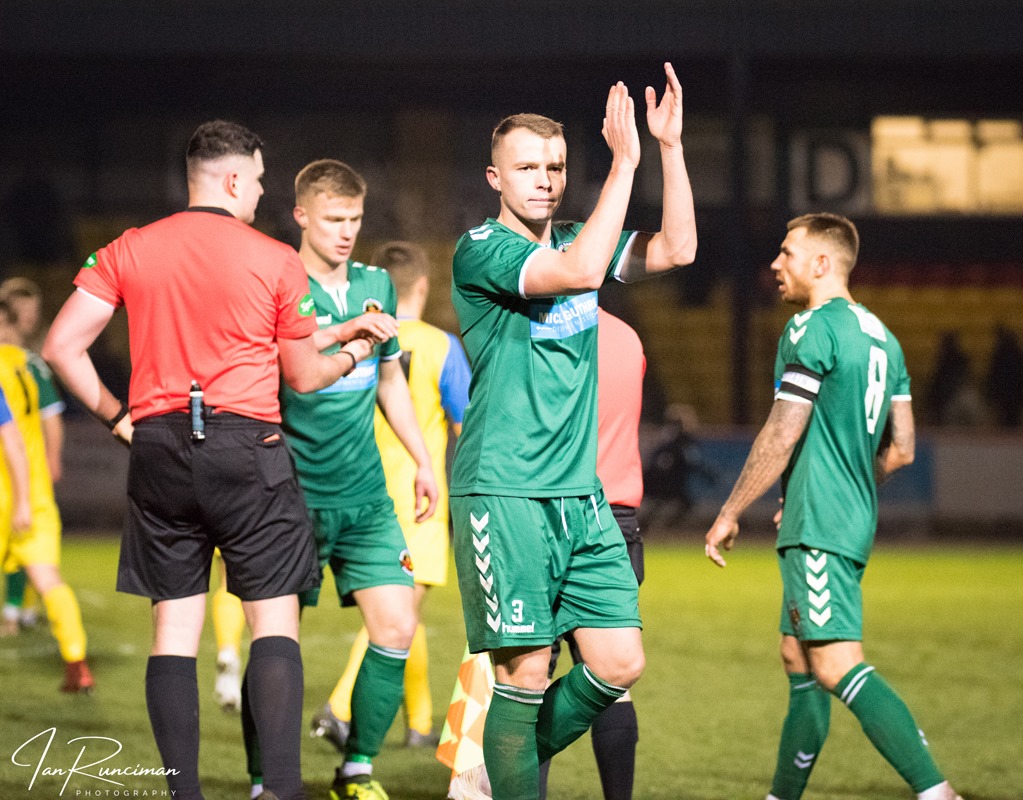 "Obviously we had to train differently to what we usually would. When we first arrived, Craig [Forsyth, Vice Chairman] took everybody's temperatures and all the balls were sanitised. We had to train in groups of five and it was non-contact as well, but we still got to see and speak to everybody and I think everybody felt the same – we were just glad to be back even if it was different."
A feature of the first session back was the dishing out of the new PlayerData performance tracking vests. Each player has been assigned a vest and, with the help of Data Analyst Dan Crowe, the management team will be able to assess the top performers on the training pitch.
This is a development Waugh welcomes, believing it has added to the steps the club has made to become more professional in recent months.
"When I was at Hibs, we had to wear them every single day for every session so I'm pretty used to having stuff like that, but the app is absolutely brilliant," he added.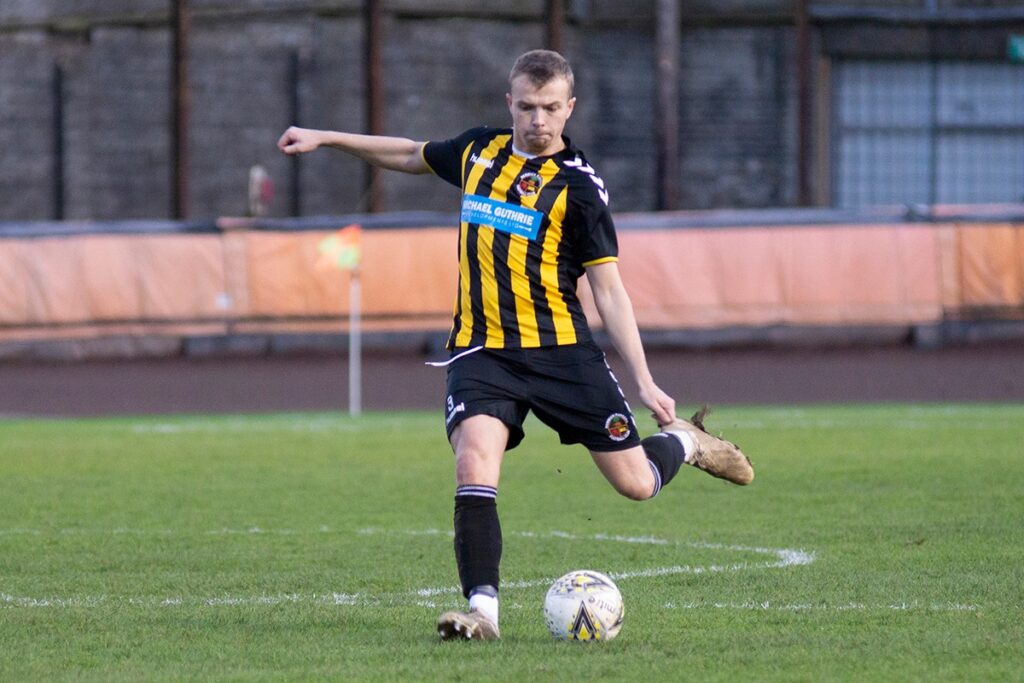 "It gives you absolutely everything: how many sprints you've done, how far you've sprinted, you're fastest sprint, distance covered. Everybody can see everybody else's scores as well, so there's no hiding place!
"This just continues the direction the club has gone over the past few months in helping the players to feel as professional as possible. It's definitely a big help and it's going to be interesting to see some of the scores in pre-season. We'll soon find out who the pretenders are.
"It's motivating, too, because no one wants to be like wee Daz. He's 40 now so if anybody's below him, he'll make sure they know about it that's for sure."
Waugh is beginning his second pre-season under contract at Shielfield Park and sees a completely different club to the one he joined just over a year ago, while also detecting a lot more positivity among the fanbase, too.
"It's night and day," he said. "I think at this stage of pre-season last year, the gaffer had about five players signed, let alone 15-16. I've noticed it in the fans, too. When I signed last year, everybody was down in the dumps after relegation and didn't know what to expect from the season.
"Everybody seems to be really positive now. The difference from the beginning of lockdown to now has been huge, but even from January to March it was massive and I think the club is only on its way up.
"Sometimes you need to take a step back to realise where you are and I think the club has done that. The new Board, since coming in, have been amazing and I think that has given everybody a new lease of life. I just can't wait for the new season to start now."