24th January 2020
East Kilbride at home
On Saturday the 25th of January we entertain last year's Lowland League winners East Kilbride FC for a league fixture with a 3pm kick off. East Kilbride lost in the SFA Cup to BSC Glasgow last week. The South Lanarkshire side currently sit in 8th and bring with them ex-Berwick players Ricky Miller and Daryl Healy.
TEAM NEWS
Assistant manager Kevin Haynes reports 2 or 3 players are carrying knocks and will be assessed before kick off on Saturday. Unfortunately defender Kevin Waugh is looking at a 5 week lay off with his hamstring injury.
OFFICIALS
The main official will be Frazer Bushall with Paul Hanlon and Niamh Westwood assisting.
SPONSORS
Our match sponsor this weekend is K Dixon Building Services, the North East's premier building firm.
Headquartered in the town, the company provides reliable and trustworthy building, roofing, joinery, plastering, tiling and plumbing services across the North East and throughout the Scottish Borders.
For more, information on their services, including case studies on previous work, visit kdixonbuilders.com. Alternatively, you can get in touch with the firm directly on admin@dixonbuilders.co.uk or by calling 01289 304060.
Our ball sponsor for the tie is St Andrews Berwick Rangers Supporters, with thanks to David Letham.
David has supported the club immensely in recent years, contributing through everything from player sponsorships, advertising boards, weekly scheme numbers, bond scheme numbers, programme advertisements, the season tickets that bring him and his dad to Shielfield Park and plenty more, too! More info on St Andrews Berwick Rangers Supporters can be found at berwickranger.com, where you'll also be able to read David's matchday blogs, view his photos and more.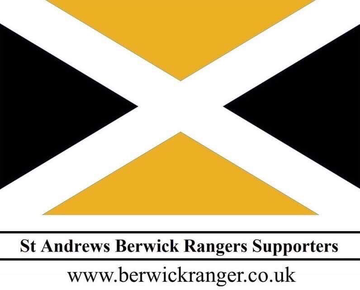 And last but not least, our Man of the Match sponsor for Saturday's runout is Cheviot Brewery, a real ale brewer based on the Ford & Etal Estate in North Northumberland.
Cheviot Brewery currently produce a total of 11 beers (with a promise of more to come!) that are inspired by the Northumbrian landscape, and all of which you can learn more about at cheviotbrewery.co.uk.
Organisers of 'Tap Days' at their brewery and regulars at reputable UK beer festivals, they also host a list of pubs where you can sample their products over on their site. Whilst the majority are based in Northumberland and the Borders, their reach stretches far and wide so check it out even if you live further afield!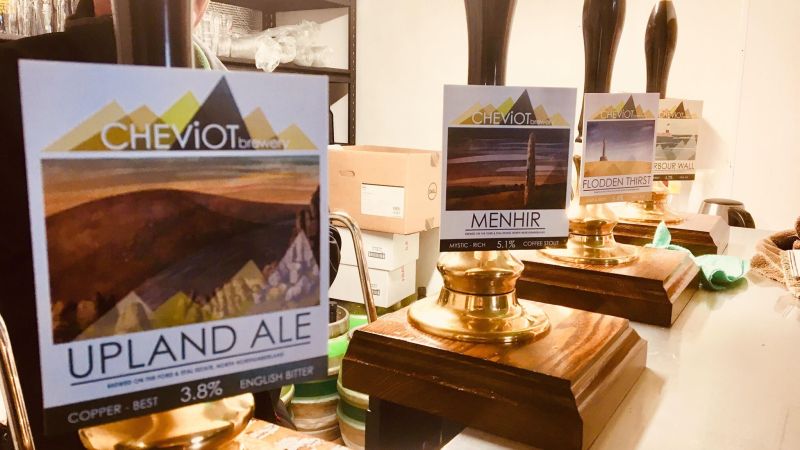 The club would like to use this as an opportunity to thank K Dixon Building Services, David Letham & Cheviot Brewery for their invaluable support.
ADMISSION
Adults £10
Concessions* £5
U12s go free with Junior Season voucher and accompanied by an Adult.
Tomorrow's programme is on sale for the usual £2.50.
Entry on match day is by cash turnstiles, no advance tickets required. Season Tickets are valid for this game.
Parking is available opposite Shielfield Park, with no fee. Fans are invited to purchase a 50/50 half-time draw ticket upon arriving for £1, though this is not compulsory.
Why not visit the Club Shop where we have new stock of scarves, mugs, badges and not to mention the new kit for season 2019/20. We also have the online shop available here.
* Concession prices are available to senior citizens, students, unemployed and fans with a disability. Free admission for a carer if required. It also includes serving Armed Forces Personnel who show their MOD Card 90 and Veterans who produce their Veterans ID Card at the Concession entrance at the main turnstiles (Block B).