16th June 2023
Support from Co-Op Funeralcare for BRWFC!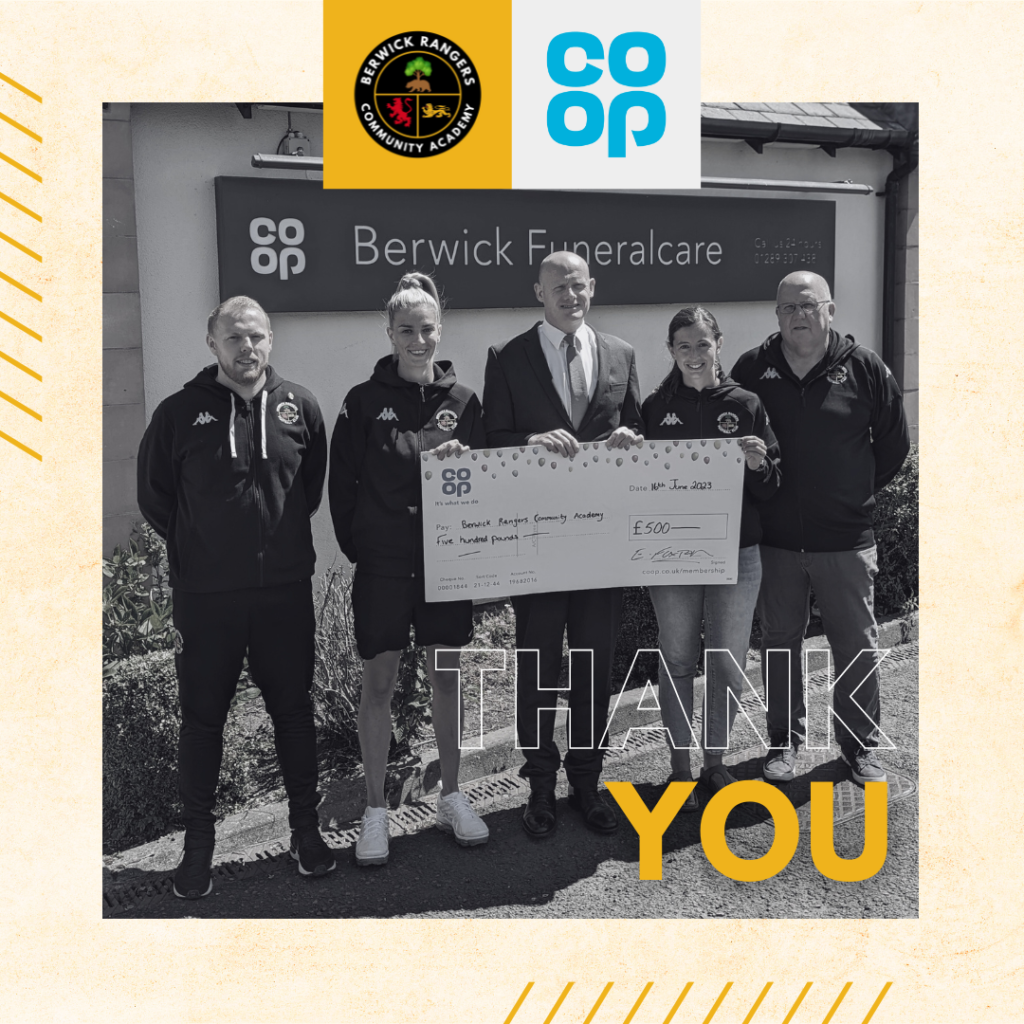 Berwick Rangers Community Academy are delighted to announce that we have received a donation for £500.00 from Co-op Funeralcare of Berwick that will go towards the running costs of Berwick Rangers Women FC.
Branch Manager, Edward Foxton was joined by squad members Chloe Bates & Jodie Robinson, Manager Willie Henderson and BRFC General Manager Kieran Bowell to handover the cheque earlier this afternoon.
As we look forward to an exciting year ahead, our commitment to engage with local businesses to build stronger relationships remains at the forefront our vision. A huge thank you to Edward and all the team at Co-op Funeralcare for joining us on the journey!
We look forward to welcoming you to Shielfield Park in the near future!