15th June 2023
BRWFC Captain Selected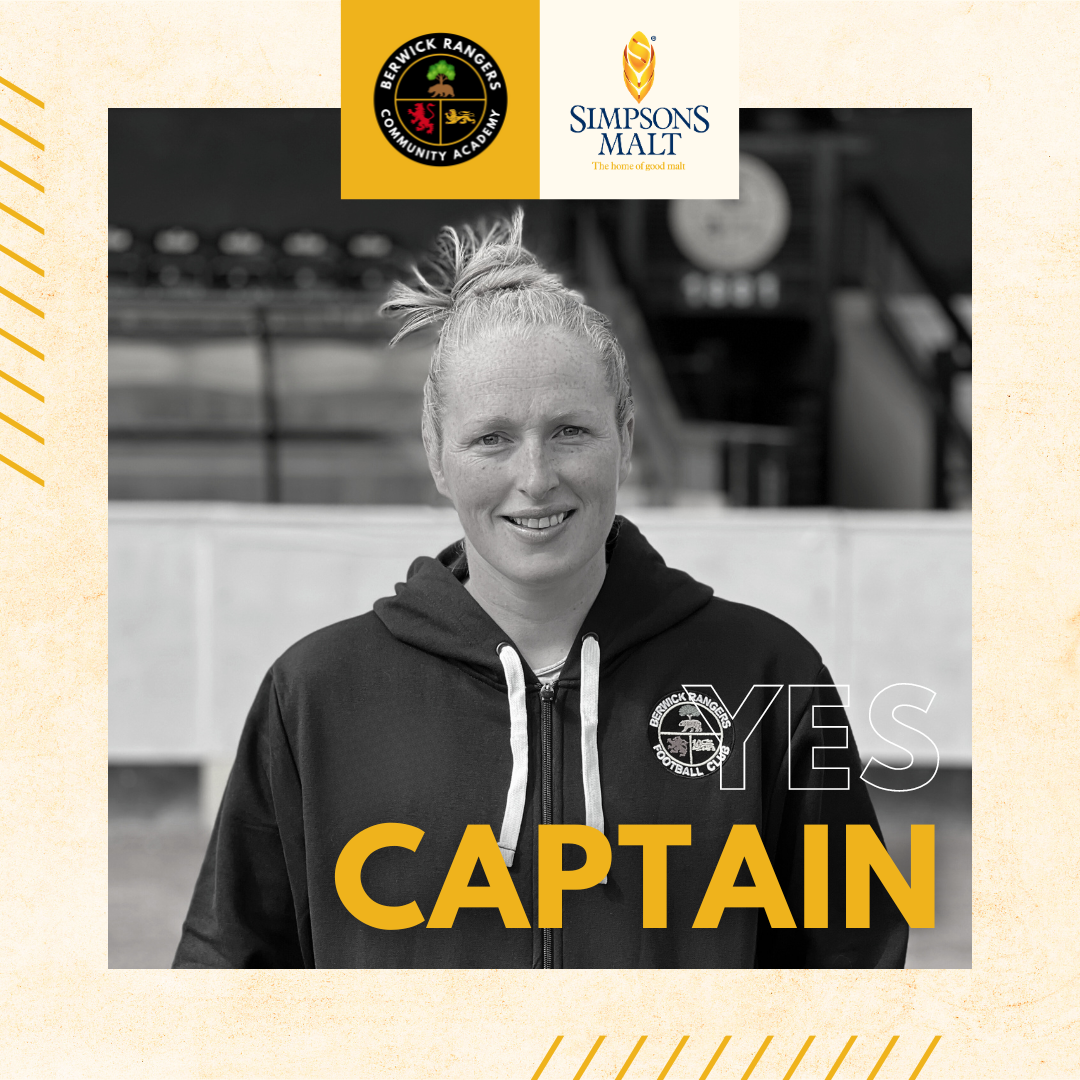 Berwick Rangers Women's Football Club are delighted to announce Jenny Patterson as Club Captain. Jenny was the first player signing of Berwick Rangers Women's FC. Jenny (32), who joins us from Alnwick Town and will proudly lead the team out for the season ahead. 
Upon being given the captaincy Jenny commented "A women's team is something the town has wanted and needed for a long time. I'm honoured to be the first women to lead their team out onto Shielfield park.
We are excited to see what we can do as a squad and are hoping to make the club and the town proud."
Berwick Rangers Women's FC start their pre-season training next week. There is a 25+ strong squad signed up and ready to take on this, their inaugural campaign.
Jenny's kit sponsorship is available for the upcoming season. If you'd like to sponsor Jenny (£150.00) please contact, community@berwickrangers.com.