3rd September 2020
Soccer Shop Direct Cup draw this Saturday
The club is pleased to confirm that the draw for Rounds 1 and 2 of the Soccer Shop Direct Cup will take place this Saturday 5th September at 12pm.
This year the cup, also recognised as the South Region Challenge Cup prior to the maiden year of Soccer Shop Direct's sponsorship will bring together 142 teams from across Scotland, with the Dream Team the tournament's easternmost club.
Acting as the major knockout cup for all non-SPFL clubs in Lowland League territory, the tournament is filled with teams from the Lowland League, East of Scotland and West of Scotland leagues.
Though 142 teams will be in the pot for Round 1, only 14 ties will be drawn with the remaining 114 clubs receiving byes to Round 2. Berwick Rangers have been assigned ball number 11 for the draws.
Fixtures for Round 2 will also be drawn shortly after the first round draw, meaning the 'Gers are guaranteed to get their first sniff of a competitive fixture since a 2-0 home Lowland League victory over Edinburgh University all the way back in February regardless of any potential bye in the Round 1 draw.
First round ties will be scheduled to take place for Saturday 24th October, pending of course on football being back up and running at that point.
To be the first to hear of the results of the draw, follow us via social media on Facebook and Twitter, @OfficialBRFC.
Cup draw participants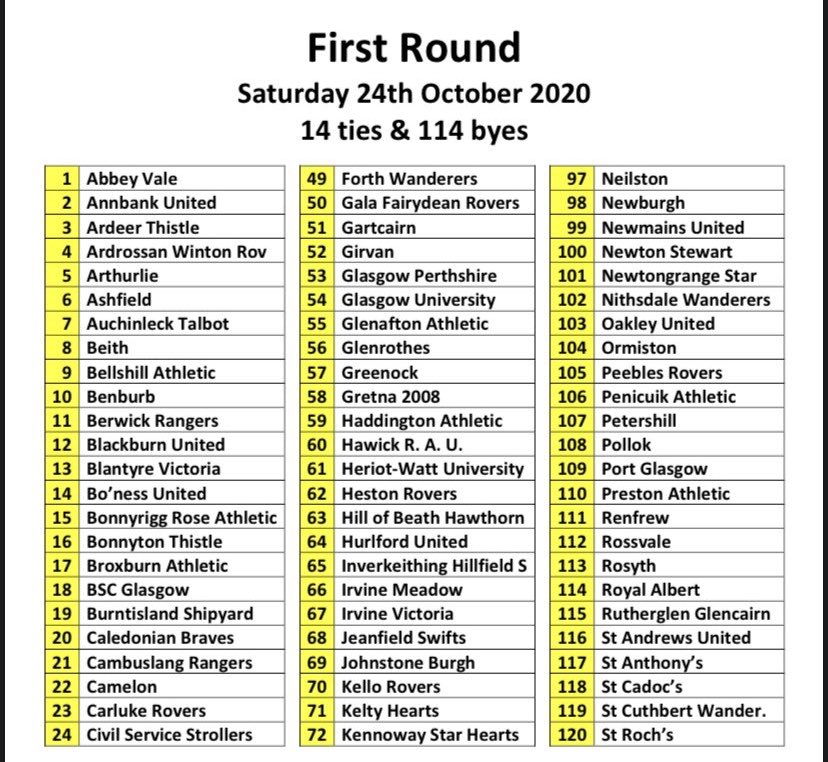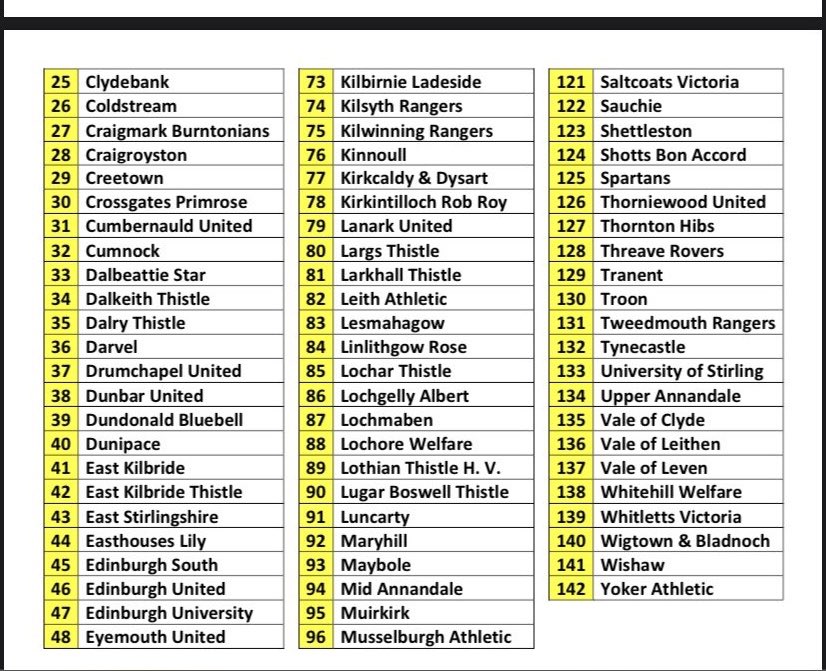 Cup sponsors
TheSoccerShop:Direct are this year's title sponsors of the South Region Challenge Cup, and describe themselves as Scotland's largest football teamwear showroom.
The Rosyth-based company help pro and amateur sports clubs and people to fulfil their potential via their supply of sporting equipment and teamwear from leading brands including Joma, Umbro, Hummel, Errea, Mitre and Berwick Rangers Football Club partners, Kappa.