24th August 2020
First girls' taster session an 'overwhelming success'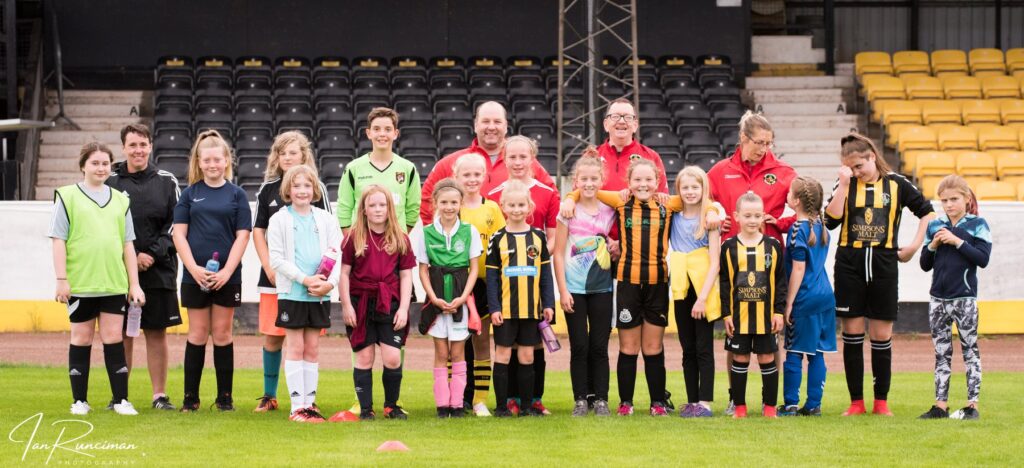 Head of Girls & Women's Football Andy Thorpe has declared the inaugural taster session for girls at Shielfield Park an 'overwhelming success'.
The session, which took place on the main pitch yesterday, saw 17 girls aged five to 13 from across North Northumberland and the Scottish Borders partake in fun football-related drills led by Andy and Tracy Donachie, the Technical Director of Girls & Women's Football, and assisted by coaches Dawn Purvis and Kevin Logan.
For some of the girls, the session – run through the Berwick Rangers Community Foundation – was their first experience of football in a structured, coaching environment and Andy was delighted the turn-out and enthusiasm shown by those who attended.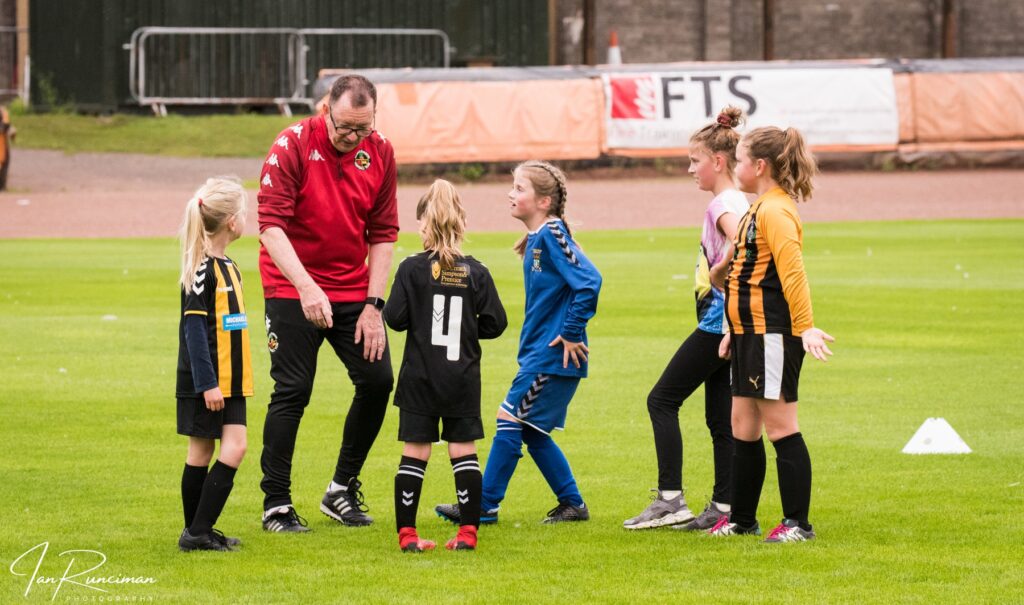 "To get these numbers for the first session was just fantastic and certainly exceeded our expectations," said Andy. "It really highlights the interest there is in girls' football in the area and I'm delighted the provision is now there through the Girls & Women's Programme.
"The girls who took part all seemed to enjoy the session and we were very impressed by their skills. Many of them plan to return for the second session next Sunday too, so I'd say this first taster session has been an overwhelming success and, if today is anything to go by, it bodes well for the future of the Girls & Women's Programme.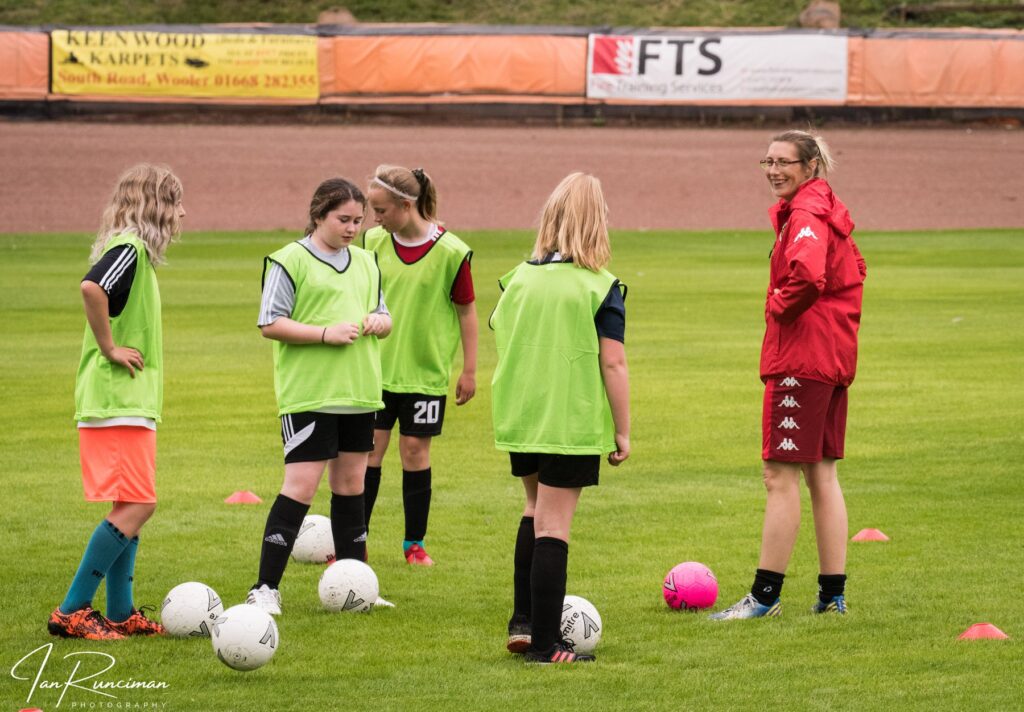 "I'd also like to place on record my thanks to Andy Swints of EV Solutions Ltd, who ensured the toilets in the main stand were deep cleaned ahead of the session, which he did at cost price. Also, to Football Club photographer Ian Runciman, who captured the girls' enjoyment of the sessions brilliantly.
"Finally, thanks to members of the Berwick Rangers Juniors committee for managing the COVID-19 recording process and to Groundsman Ross, who prepared a fantastic surface for the girls to play on."
If your daughter was unable to make today's session, they can still be registered for next Sunday's session, which will take place once again at Shielfield Park at 2pm.
To sign-up, click HERE.