25th October 2020
Report & Highlights: Berwick Rangers 0-1 East Kilbride
A late Chris Erskine strike saw ten-man Berwick narrowly defeated by East Kilbride on Saturday. 
Berwick controlled large periods of the game, but East Kilbride took advantage of Craig Reid's 72nd minute red card with a goal just six minutes from time.
Manager Ian Little made one change from last weekend's 1-0 win against Caledonian Braves. Dan Purves was given his first start of the season in place of Lewis Allan who dropped to the bench.  
East Kilbride made three changes from their win against Gala Fairydean last weekend. Richard Kirwan and Ricky Miller replaced Steven Bell and Steven Old in defence, while Paul Woods started on the wing to accommodate for Lewis Kidd filling in for the benched Kyle Wilkie.
Like last weekend's 1-0 win against Caledonian Braves, both Berwick and their opposition struggled to settle down and create chances for most of the first half. East Kilbride had the first chances of the game in quick succession after twenty minutes of battling in the middle of the park.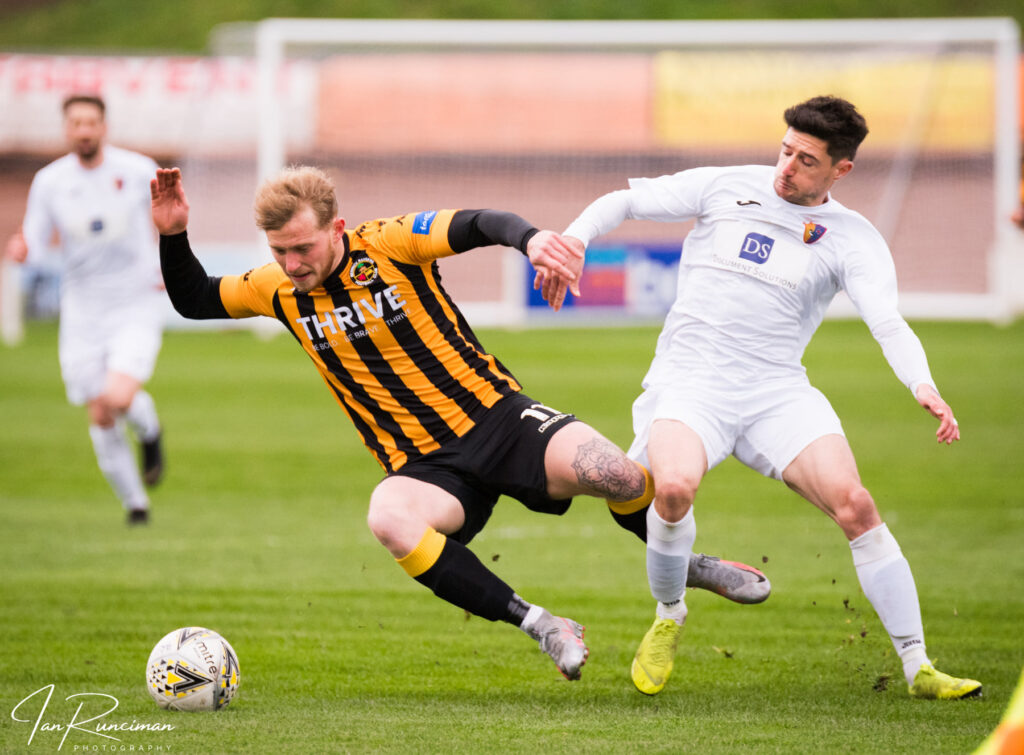 Kieran Somerville had stopped a promising counter-attack from the visitors, but the first real chance came from the resulting corner as Dougie Horne made the first save of the game from Tom Leighton's header.  
For a small period, East Kilbride were on top and delivered plenty of dangerous crosses into The Wee Gers' box. The closest the away side got was Paul Woods' effort on goal that was blocked brilliantly by Craig Reid.
Berwick's best chance of the half came not long before half-time. East Kilbride's burly centre-back Ricky Miller was outpaced by the onrushing Dan Purves. The forward's near post effort was tipped wide by Conor Brennan.
For the first 45, The Dream Team were solid at the back, energetic in attack and, after the hectic opening twenty minutes, composed in midfield. The second half began, and Berwick immediately took control of the game. 
Calum Smith and Purves' link-up play created plenty of attacks. The best of which came from a Smith flick-on behind the defence that Purves latched onto. A goal seemed certain as Brennan was beaten but the ball agonizingly struck the post and bounced back out.
East Kilbride began to threaten again as eventual man of the match winner Jack Cook was forced bravely to put his head where it hurts three times in fifteen minutes to keep East Kilbride away from goal. Ryan Finnie also superbly put an end to a threatening East Kilbride counter-attack during this spell.
A great chance came Berwick's way as captain Euan Smith played an excellent ball out wide to Jack Wright who, after a quick one-two with Sam Daniel, dribbled his way into the opposition box and fired over from close range.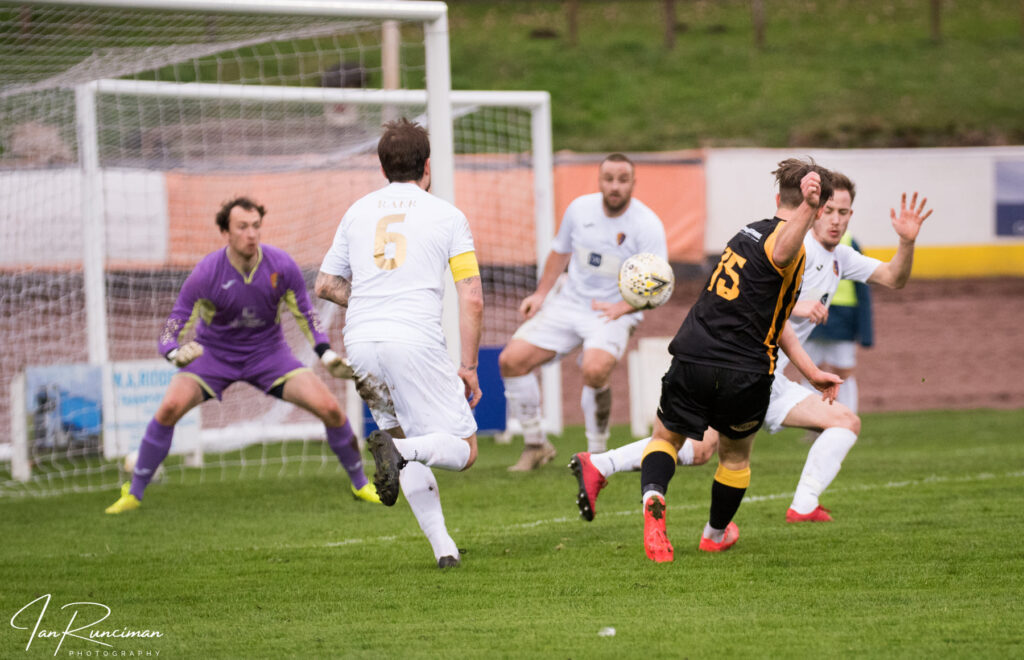 After seventy minutes of combative football, tempers began to fray. Reid, and East Kilbride's main attacking threat Chris Erskine, were booked after an off-the-ball incident that ended with both players on the ground. A drop-ball was given… for some reason.
East Kilbride skipper Paul Paton was also booked moments later, but it was Berwick that came off worse from the heated spell as Reid was sent off for a reckless challenge immediately after. There were no complaints from the centre-back as he left the pitch. 
Berwick opted to keep their shape as best as possible by switching to a 4-3-2. East Kilbride sensed opportunity however, and soon enough they had their winning goal.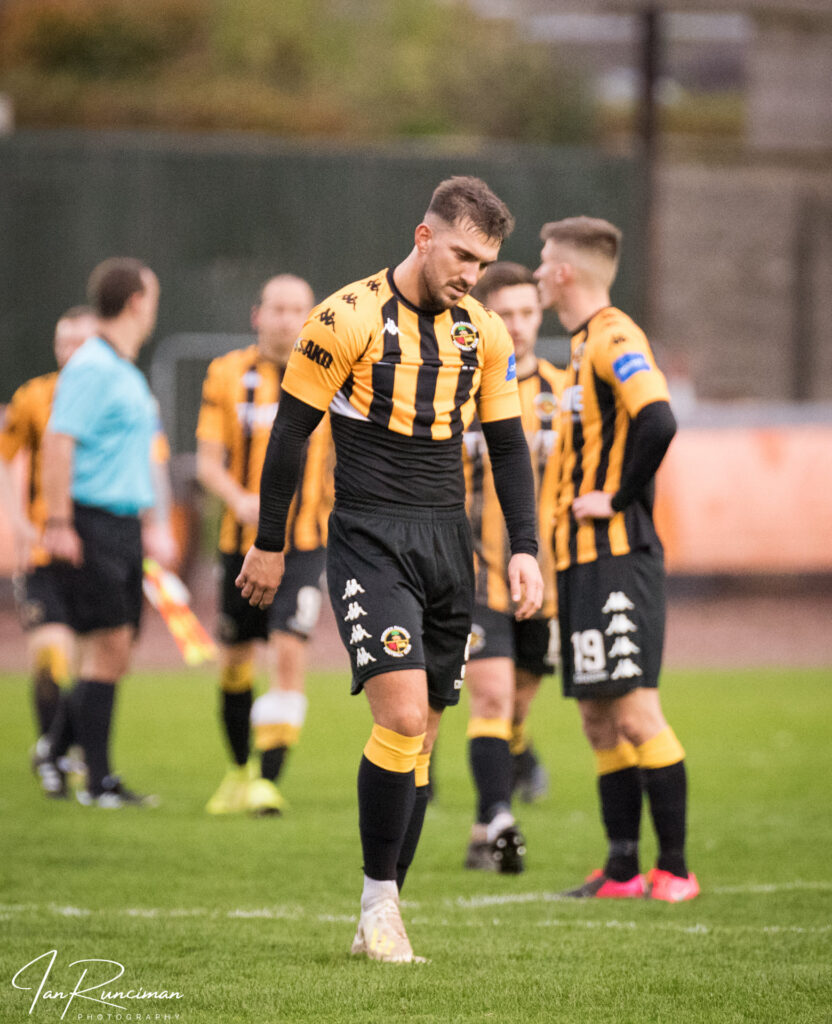 With 84 minutes on the clock, an unmarked Paton received the ball in the box and knocked it onto Erskine. The commanding number 10 took a great touch before volleying past a helpless Horne. 
The remainder of the game was deeply frustrating for Berwick as they struggled to keep possession or create any chances. East Kilbride were understandably content wasting time until the final whistle blew.
The narrow defeat shouldn't take away from the performances from the lads in Black and Gold, as on another day Berwick would likely have come out on top. However, the reality is East Kilbride do take all three points to keep their one hundred percent record alive.
The Dream Team can certainly take a lot of positives from this game despite the scoreline heading into Tuesday's home game against Edinburgh University.
Cameron Wanstall