4th November 2022
Malks left frustrated by Spartans loss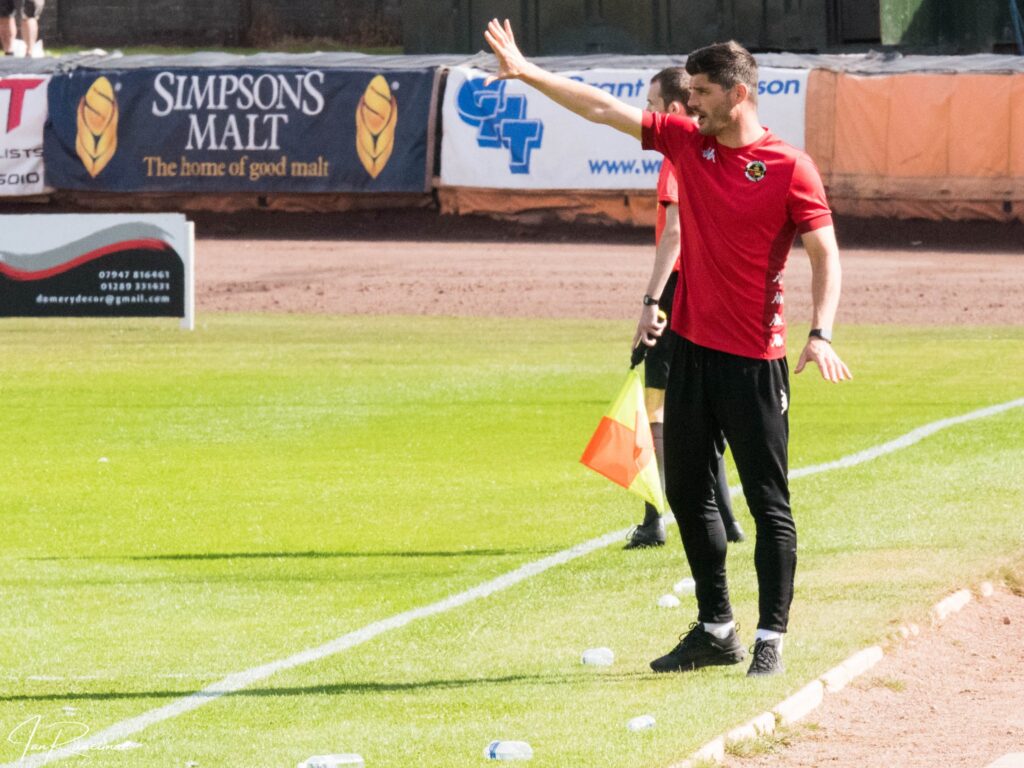 Following Berwick's 3-2 midweek defeat in Edinburgh, boss Stuart Malcolm shared his thoughts on the performance.
"Tuesday was very frustrating. In the first 25 to 30 minutes, we play out the game exactly how we've instructed.
"We've started by doing everything we've set out to do, to play on the counter and try catch them on the break. We find ourselves 1-0 up with a great bit of counter-attacking play, and after scoring we continue that approach for a little.
"But then we let them get back into it. The goals we give away are just incredible – we're gifting teams goals. It's another long throw-in, another penalty kick.
"It's really quite frustrating. We never get cut open and teams never play through us. But long throws, corners, penalties – we constantly gift goals. It's a problem. It's been an achilles heel for us all season, and it continues to be.
"We go into the second-half, we don't start particularly well. We go 3-1 down with another penalty kick, another crazy decision when we're defending a set-piece and we find ourselves chasing a game once again, same as the previous weeks.
"We end up go 4-2-4, throwing bodies up the park and getting the ball up the other and as quickly as we can get it. We get ourselves back in the game with another penalty.
"Lewy Allan has a chance where he turns and hits it, it clearly hits the defender's hand and we don't get the decision. Jamie Pyper hits the bar and Lewy Barr hits the post in the last minute.
"So we could easily have come out the game with a draw or even nicking the game. However, outside of the first 30 minutes, we weren't overly brilliant in terms of our play. We break a number of times in the second-half and very cheaply give the ball back to the opposition from unbelievable areas where we have the advantage.
"We're a wee bit frustrated. I'm extremely frustrated with the way things are going at this particular time. The players are frustrated too, but if we don't defend set-pieces and long throws better than what we have over the past couple of weeks, it's going to be difficult.
"We've got something that we can try address and get better at."