8th November 2022
Scott 'Murf' McKenzie departs club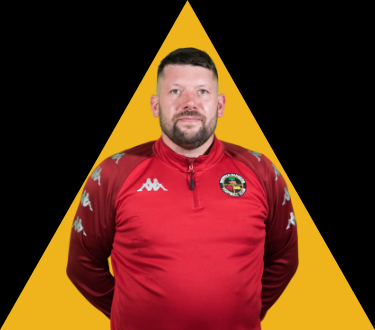 Berwick Rangers can announce that Scott 'Murf' McKenzie has left the club's management team, and departs for pastures new.
'Murf' has been a fixture in the dugout across the past two seasons, and manager Stuart Malcolm spoke this week about the impact he has had.
The boss said that Scott had been a 'great help for myself, Dean, Myles and Thomas, but even more so for the players – the boys all love him'.
For anyone who has been at Shielfield or followed the team on their travels this has been clear to see – Scott has a very strong relationship with the squad, and has been a constant source of support and advice. He has been a real personality who has brought joy and colour to the club.
In reflecting on his time at the club, Scott said: "I would like to thank everyone at Berwick for the opportunity to be part of the club. The people in the club have been absolutely fantastic with me and I have really enjoyed my time at Berwick Rangers. It is a great club and I wish everyone there every success in the future."
Scott was full of praise for the playing squad, describing them as 'a joy to work with, even though they always kept me on my toes! I hold every single one of them as lifetime mates.'
Moving on to his former colleagues on the coaching team, 'Murf' summed them up with a single word – 'class'.
"People don't understand the work that goes on in the background with the gaffer, Dean, Thomas, Myles, and Lizzie. They absolutely work their socks off consistently, and lifetime friendships have been made with them as well."
Manager Stuart Malcolm led the club in wishing 'Murf' the very best in his career, as he takes up an opportunity to work at an SPFL club closer to his home.
Scott has promised to come back to Shielfield Park to visit as soon as he can, and signed off with a simple message: "C'mon the Dream Team!"