13th April 2020
League season curtailed by COVID-19
Berwick Rangers' maiden season in the Scottish Lowland Football League has been brought to a premature conclusion following the impact of COVID-19 on Scottish football.
Following an announcement by the Scottish FA last week, which extended its ban on football of all levels from April 30 until June 10, clubs in the Lowland League met to discuss the ongoing situation, with the decision made to end the season with immediate effect.
The decision means that the 'Gers end the season having completed 24 of their 30 league matches, finishing in 12th place with six wins, six draws and 12 defeats.
Kelty Hearts have been declared champions, with promotion and relegation from Scottish Professional Football League Two (SPFL2) still to be decided.
The Lowland League have also confirmed that bottom side Vale of Leithen will not be relegated, saying in its statement that 'it feels that no member club should be disadvantaged by the current health crisis we face'.
The SPFL is also mulling over long-mooted plans for reconstruction of the Scottish football pyramid, with the enforced break in place currently being viewed as the perfect opportunity to do so.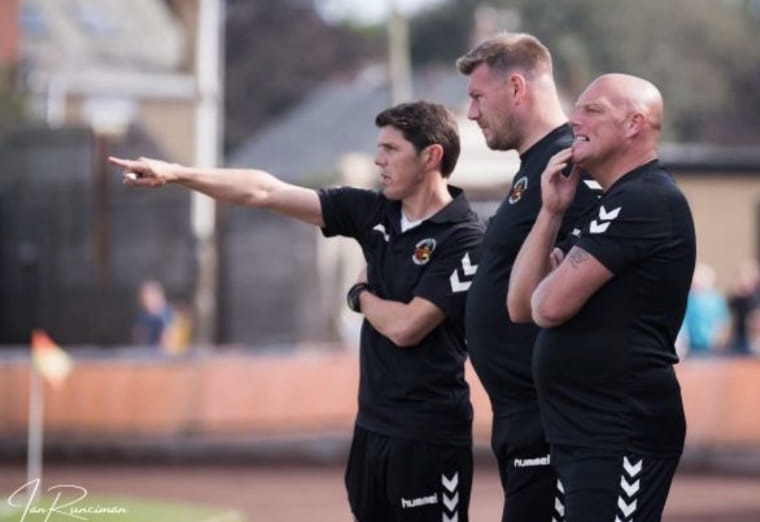 Summing up the 'Gers season and current situation, Manager Ian Little said: "In light of the latest information released by the Scottish FA, it's difficult to see any way in which the current season could be completed without it significantly affecting the 2020/21 campaign.
"From our perspective, the decision doesn't really affect us, but I hope there is a solution whereby Kelty Hearts are rewarded for their excellent season.
"Overall, for us, it's certainly been a transitional season in adjusting to life in the Lowland League and our finishing position of 12th is not where we anticipated being at the start of the campaign.
"However, in the past few weeks, everybody at the club has been working hard despite the lack of match action to put the foundations in place for a much stronger second season in the Lowland League.
"On behalf of the management team, I'd like to send my continued good wishes to our supporters we hope to see you back at Shielfield Park as soon as it is safe to do so."