8th April 2020
Club to launch official Podcast
As part of continuous efforts to expand the range of content offered to supporters and provide an interesting insight into life at the club, Berwick Rangers are today excited to reveal the upcoming launch of an official club podcast, set to go live from early next week.
Titled 'Let it BRFC', weekly podcasts will be recorded with fans every Sunday, and feature everything from match analysis and reaction from players, to previews of the next weekend and discussion on the latest club news and events.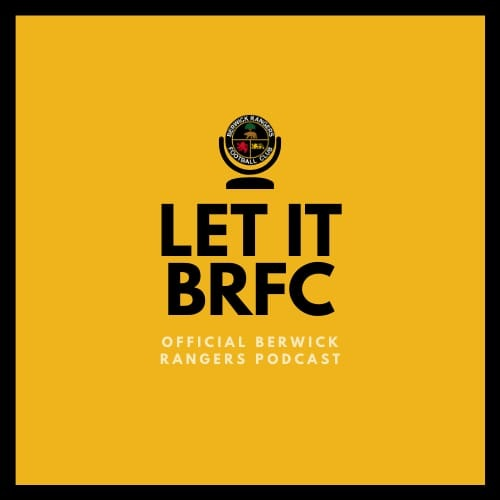 Most excitingly, the podcast will also offer a platform to create separate episodes in which the club can interview officials, management, players and former players, giving fans a comprehensive insight into what life is truly like at Shielfield Park.
Set to be hosted by energetic Newcastle-based 'Gers fan, Adam Hunter, the podcast will soon be seeking volunteers who fancy making an appearance on the show, information on which will be released in the coming weeks.
It is hoped that by launching the podcast, Berwick Rangers will be able to offer its support an engaging 'access all areas' insight into the club, offering more transparency, enjoyable debate and some light-hearted entertainment, too.
It's also hoped the podcast might help the club win a few new fans, too!
The Launch
Below, fans will be able to find a teaser for the launch of Let It BRFC.
A calendar of guests is already being drawn up by Adam, and the club are delighted to announce that he will be joined by forward Fraser McLaren in the first of our special guest episodes.
In the episode, Fraser will discuss his time at the club and provide match reaction to our 1-1 draw with Rangers, set to be broadcast live on Facebook this Saturday.
Also penned in is an episode with management team, as Adam quizzes the trio of Ian Little, Kevin Haynes and Darren Smith about their plans for next season after it was announced the three had penned new deals earlier this week.
Episode 1 of Let It BRFC will be released at some time this Monday 13th April, and we expect the podcast to be available on the club's YouTube channel as well as all major audio platforms, including Spotify, where you can also find out trailer now!
Don't forget to follow/subscribe to be notified whenever a new podcast goes live and is available to listen to!