13th July 2021
Just confirmed: Fans go free for Lowland League opener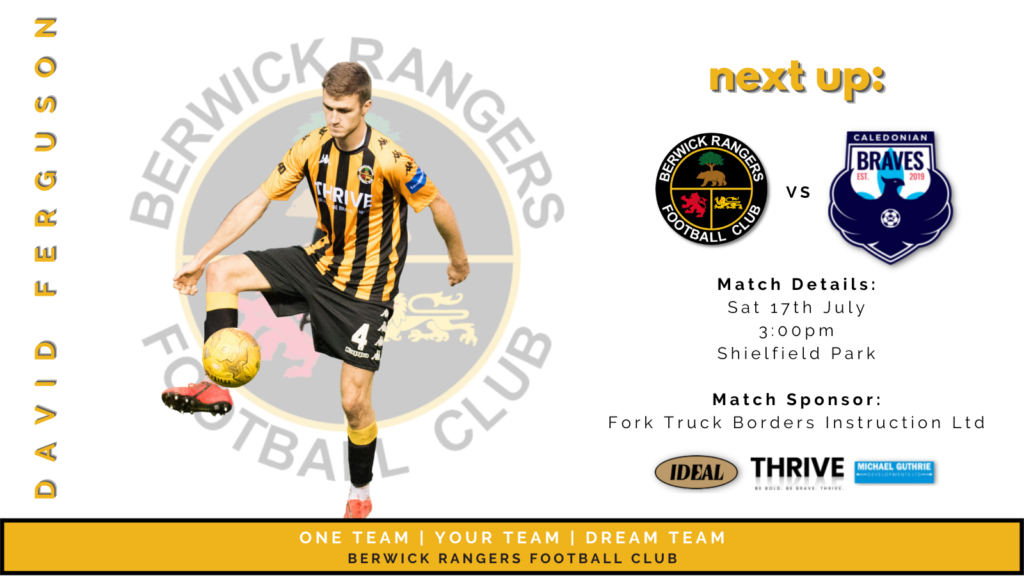 The club is delighted to confirm that all supporters will be welcomed to Shielfield Park free of charge for this Saturday's 2021/22 Lowland League opener against Caledonian Braves.
Anticipated gate receipts will be covered by the club's Board of Directors, who are keen to welcome as many fans back to Shielfield Park as possible and provide a valuable opportunity for supporters, friends and families to reconnect following a challenging period.
Around 18 months have passed since the last time the 'Gers were in competitive action at Shielfield Park, and it is hoped that making attendance free for our first game will encourage a bumper crowd to join us this Saturday.
Donation buckets will be in operation on the day, offering all in attendance the opportunity to chip in and help raise more funds for the club. The club is excited to welcome back supporters and would appreciate your help in spreading the word about the game being free to attend.
Furthermore, the club asks its fans to get behind the 'Gers this Saturday, in what will be Stuart Malcolm's first competitive match in charge of the club. Let's hope for a positive start and create a fantastic atmosphere.
Match sponsorship and hospitality raffle:
Ahead of the game, the club is also launching a match sponsorship and hospitality raffle with tickets costing the usual £10 you'd pay to gain entry to Shielfield Park.
Up for grabs in the raffle are our Match Ball sponsorship and Man of the Match sponsorship packages (both for two people), while six individual places in hospitality for the match will also be up for grabs.
To get involved and be in with a chance of returning to Shielfield Park in style, purchase your raffle ticket now.
Show your support:
Those who wish to show their support can do so by making use of the donation buckets on the gate on Saturday afternoon.
Other support options are also available, and include purchasing tickets to the club's final Transfer Draw, set to take place this Friday evening. Tickets cost £6, with 50% of revenue after fees are taken added to the jackpot and the other 50% added to Stuart Malcolm's playing budget for the new campaign.
You can also purchase half-time draw tickets and Bond Scheme numbers for the game, giving you another chance to scoop a jackpot.
Finally, those who join Club 1881 before Friday will also be entered into a raffle along with all other members, with the winner receiving 12 months free membership.
Enjoy the game, thank you for support and we look forward to seeing you soon.