12th July 2021
An appeal to fans: show your support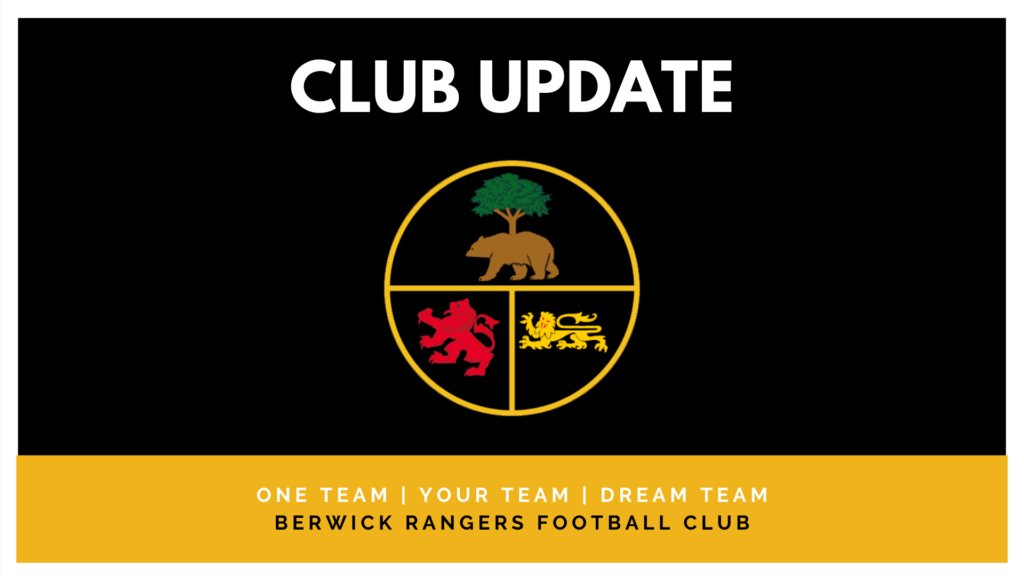 Join Club 1881:
As preparation for the new campaign enters its final stages ahead of Saturday's maiden 2021/22 Lowland League fixture at home to Caledonian Braves, the club would like to take the opportunity to remind fans of the offering within Club 1881.
All Club 1881 members receive free admission to every home Lowland League game, and with three home games in July can make a saving of over £12 in the first month of their membership alone – and that value only gets better in August with four scheduled home games meaning a saving of over £21.
Club 1881 membership is also of use to fans who miss a game here and there or who live afar, with 'The Full 90' benefit seeing full match footage uploaded to YouTube and distributed exclusively to Club 1881 members in the days after a game.
In addition to those benefits, Club 1881 members also enjoy access to exclusive content and early access to the thoughts of the 'Gers staff and team following a game.
More benefits, including discounts, a Bond Scheme number and a free digital copy of the match programme for each home game are also included, making it a no brainer for any loyal 'Gers fan.
All Club 1881 members will also be entered into a draw this Friday, the winner of which will receive 12 months free Club 1881 membership. More information on the full benefits package can be seen here.
Revenue generated by Club 1881 membership is key in allowing the club to transform its revenue streams, allowing the club to budget for year-round income as opposed to enduring 3 months of 'off-time' each season.
Season Tickets:
For those who prefer the more 'old school' method of showing their support, season tickets are available to purchase via the club's online store and offer a saving across the length of season.
Priced at £130 for Adults and £65 for Concessions, season tickets offer more value than ever before in the Lowland League this season following the addition of two extra sides, Rangers and Celtic Colts to the league.
Transfer Draw:
The club would also like to remind supporters that our final Transfer Draw is coming up this Friday, with 50% of all revenue collected added to manager Stuart Malcolm's transfer budget – and the other 50% going to our jackpot winner.
Purchase your Transfer Draw ticket to be in with a chance of scooping a cash sum and show your support for the new gaffer ahead of the new season.
Join us this Saturday:
Finally, the club welcome Caledonian Braves to Shielfield Park for our first Lowland League fixture. The match will kick-off at 3pm and is the first chance to see Stuart Malcolm's side in competitive action at Shielfield Park for some 18 months.
Ahead of the clash, Director Dave Buglass has issued an appeal to all fans to show their support by returning to Shielfield Park and getting behind the Dream Team.
Of course, the club would also welcome any new fans and also encourages supporters to bring along a friend or family member and enjoy a chance to connect following an extended period where chances to do so have been very much limited.
For more, tune in below.