4th May 2023
Jamie Pyper and Dylan Orr to move on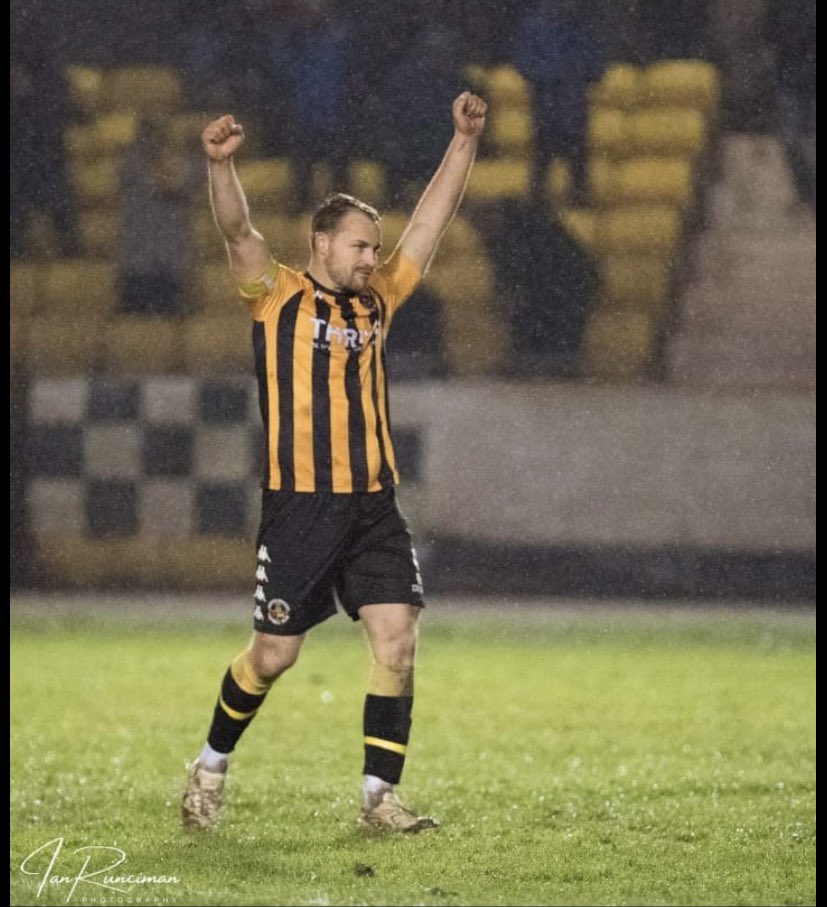 Following the end of Berwick Rangers' 2022/23 season, the club can announce that defender Jamie Pyper and goalkeeper Dylan Orr will be leaving Shielfield Park as their current contracts come to an end.
Club captain Pyper has established himself as a firm fans' favourite in the two seasons he has been with the 'Gers. On the pitch, Pyper displayed fierce determination and fighting spirit – whether he was winning towering headers, putting in crunching tackles, or chipping in with the odd goal in the opposition box. Off the pitch, Pyper led by example, finding time to speak to supporters and show his appreciation for fans after almost every game. His teammates and coaches have been quick to praise Pyper for all of the qualities he displayed as a Berwick player, and many Berwick supporters will certainly add their best wishes to Jamie as he continues his career away from TD15. Pyper has found it harder to find game time this season as David Ferguson and Michael Travis have developed a highly effective partnership in defence, which saw the Berwick back line become one of the leading defences in the league. In total, Pyper started 17 games for Berwick in the 2022/23 season, with a further 10 appearances from the bench. He scored a single goal, in the victory over Dalbeattie Star in early December, and made his final appearance in the Black & Gold against Cowdenbeath in the FC United to Prevent Suicide Lowland League Cup last weekend.
'Gers manager Stuart Malcolm spoke about the difficult decision to not offer Pyper a new contract, but also praised the player, and person, that Jamie has been while at Berwick. 'We want to thank Jamie for everything he has done,' the manager said. 'He's managed to get us to where we are at this current time. As a guy and a professional we cannot fault Jamie one bit. He has been an excellent captain and the ultimate professional.' Looking at the decision itself, Malcolm reflected that, 'Unfortunately, in football, tough decisions have to be made – and letting Jamie move on was a very, very tough decision. These things aren't easy, but they happen in football. However, we wish Jamie all the best. I'm sure he won't be short of offers to play football next season, and he may even be back at Shielfield with another Lowland League team.'
Also moving on to pastures new is goalkeeper Dylan Orr, who joined the club from East Kilbride at the start of the 2022/23 season. Orr featured in Berwick's preseason matches, and was also between the sticks in the East of Scotland Qualifying Cup match away to Stoneyburn. A brief spell on loan at Kilwinning Rangers left Orr frustrated as he picked up an injury, and in recent weeks he has been back at Berwick providing cover from the bench. Goalkeeping coach Myles Hogarth recently spoke to the BRFC matchday programme team about how much he had been impressed by working with Berwick's goalkeeping trio of Orr, Calum Antell, and Thomas Kay. Yet with Calum Antell firmly established as the team's first choice shot stopper, Orr will be moving on and seeking new opportunities for the 2023/24 season.
Stuart Malcolm was also keen to praise Orr, saying, 'Dylan has been patient all year. He is a very, very good goalkeeper. He has shown commitment in every training session and every game. He has demonstrated an incredible level of professionalism for a man of his young age. I knew that was what Dylan would bring to the club, and he has certainly shown that in his time with us. We wish Dylan all the best. He needs to go and find regular first team football, which he is more than capable of doing. Hopefully we will see Dylan round and about Shielfield at another point, and we can follow his progress. Dylan is a great guy and we want him to keep progressing as a footballer.'
All involved with Berwick Rangers would like to extend their sincere thanks to both Jamie Pyper and Dylan Orr for their service to the club, and wish them the very best as they move on.