29th April 2023
Robert Martin appointed Director at BRFC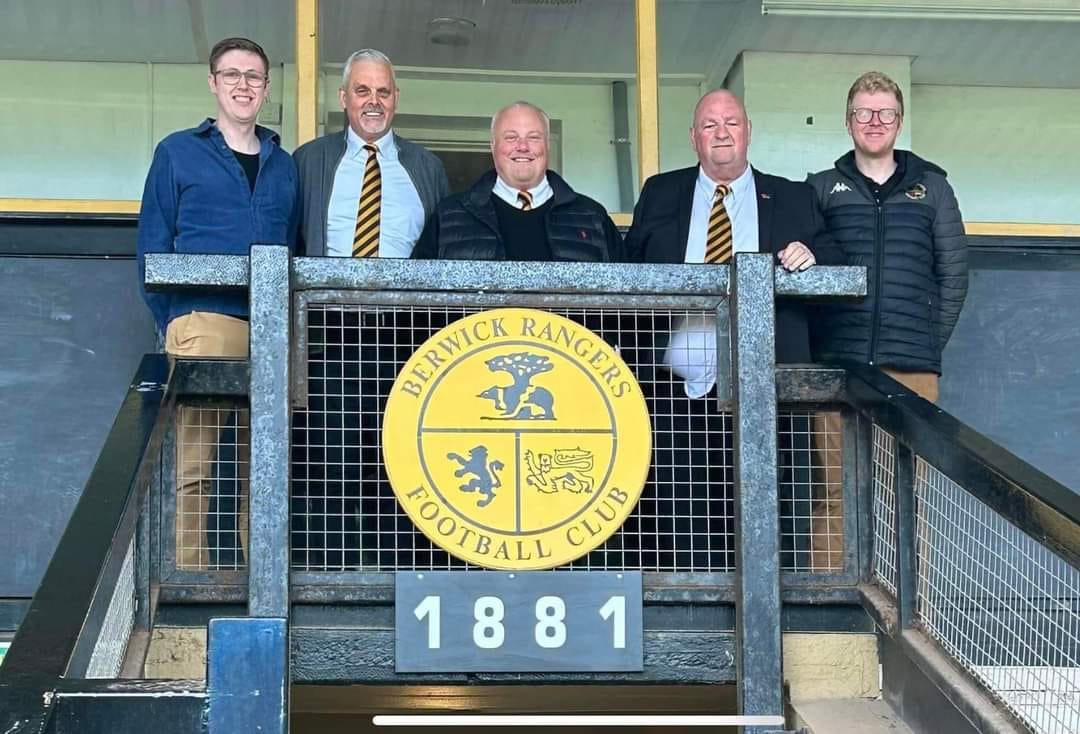 The club is pleased to announce Robert Martin (second left, above), has joined the club's board, as a director. Robert strengthens the club's board of Kevin Dixon, Chairman, Nathan Thompson, Vice-Chair, and directors Dan Crowe and Douglas Younger.
Robert is a Berwick native having been born in Berwick and then being raised in Chirnside. Robert played amateur football as a goalkeeper and played for Ayton Amateurs, Eyemouth Legion and Heriot AFC. His footballing exploits extended to playing in the Edinburgh League for the Police force, in which Robert served for many years.
Robert has practical experience of running football clubs and was Vice Chairman of Preston Athletic at the time the Lowland League came into existence. After Preston Athletic Robert moved to Coldstream where he became Vice Chairman under the Chairmanship of Dave Lauder a well-known face in the East of Scotland football circles.
Robert left his role at Coldstream last season and after a break from football administration, Robert has agreed to take up the role as director at Berwick Rangers.
On his appointment, Robert said: "I remember standing in the crowd at Shielfield as a young boy watching George Best playing for the Hibs.
My dad was a decent player in his day, his playing buddy was the famous Jock Wallace, they both served in the KOSB's in Malaysia and won a few regimental competitions. My dad also played with our very own Robert Johnson!
I feel privileged and proud being involved in such a famous club and would love to see them fighting for promotion this coming season"
On Robert's appointment, Club Chairman Kevin Dixon said: "I am delighted Robert had accepted our offer to join the team. He brings a wealth of football knowledge, football administration experience and deep local relationships to help us move the club forward and deepen our connection with the local community"