18th June 2020
How you can help the club whilst reducing your bills as a business
In recent months, the club has presented fans with a multitude of options in how they might be able to support the club through options such as through donation to the 1881 Fund, purchases from our new commercial brochure, player kit sponsorships, the club's main shirt sponsorship raffle, share purchasing and more.
Whilst the club continues to seek new and innovative ways to continue to drive revenue and make Berwick Rangers self-sustainable, it also acknowledges that the current external climate could be somewhat limiting for supporters who'd like to back the club financially.
Indeed, many businesses will currently be facing difficulties of their own, with income limited through no fault of their own, but many overheads still existant.
The club are delighted to present an opportunity to local businesses that could not only help them to reduce expenditure, but also assist Berwick Rangers Football Club in the process.
Save with BRFC
Earlier in the year, the club partnered with Switch Gas & Power, becoming the club's official energy partner.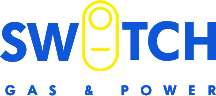 Switch essentially shop around to find the best energy deal for and on behalf of interested businesses, before managing the switching process on their behalf and ensuring their customers always find the best value for money when it comes to gas, water & electricity bills.
Since, the organisation have found savings for a number of local businesses, significantly reducing bills for all who have got involved. Furthermore, Switch have donated 60% of the fee the company receives for each new client – further boosting the club's coffers.
Club Vice-Chairman, Craig Forsyth said:
"The club recently received its first payment from Switch, and we were blown away by just how much can be raised from something so simple.
"That we can offer something so beneficial to local businesses at a time where their finances might be stretched and they're looking for ways to save is great not only for the club, but also for those who so often put so much into supporting us too.
"Now we have a few success stories, I hope that more local businesses are able to see the benefit of getting in touch with Switch and allowing them to seek out the most economical packages for gas, water and electricity."
Get in touch
For more information on how Switch Gas & Power can save your business money on its energy costs, visit switchgasandpower.co.uk.
Alternatively, email brfc@switchgasandpower.co.uk or call 0191 7318830.