16th June 2020
'67 legend donates signing on fee back to club!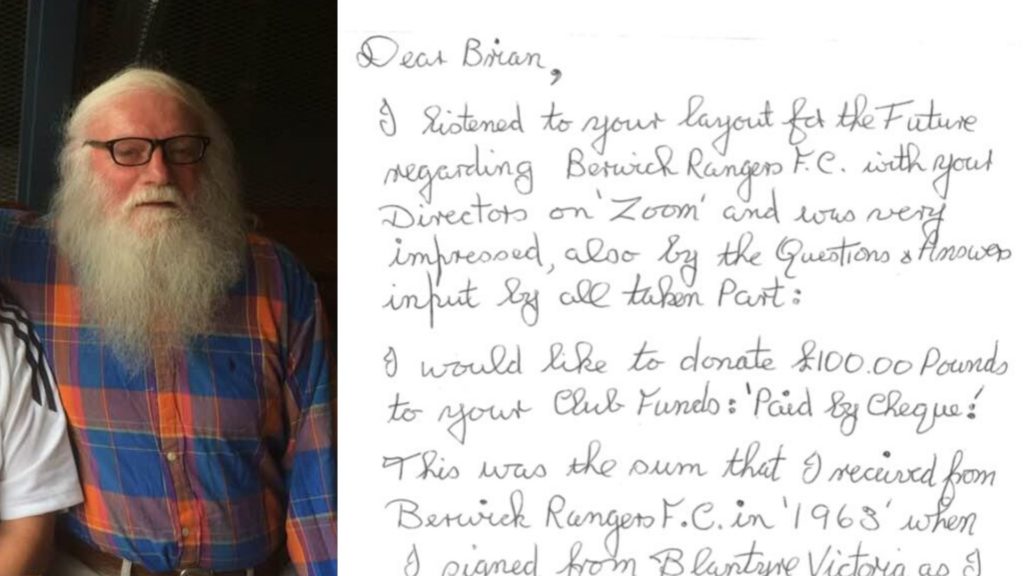 Back in 1963, Berwick Rangers paid amateur Russell Craig £100 to secure his signature from South Lanarkshire club Blantyre Victoria FC.
It turned out to be pretty shrewd business as, four years later, the tough-tackling defender was immortalised in Berwick Rangers and Scottish football history as part of the 'Gers side that famously beat the mighty Glasgow Rangers 1-0 in the Scottish Cup on January 28, 1967.
Since leaving Shielfield Park, Craig has maintained a close affinity with the club, returning on many occasions for matches as a guest of the Board of Directors and, in 2016, he was inducted into the Hall of Fame for his starring role in Scottish football's greatest upset.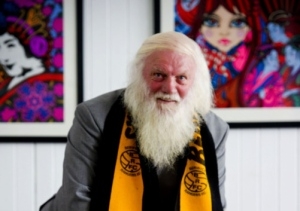 And, earlier this week, the club received a surprise, hand-written letter from Craig after he watched the Board of Directors' recent Club Update on YouTube.
Suitably impressed by the goings-on at Shielfield, he enclosed a cheque for £100, thus repaying the fee the club paid to him to secure his signature some 57 years ago!
The letter, addressed to Chairman Brian Porteous, read:
Dear Brian,
I listened to your layout for the future regarding Berwick Rangers FC with your Directors on 'Zoom' and was very impressed, also by the questions and answers input by all those taking part.
I would like to donate £100 to your club funds: paid by cheque.
This was the sum that I received from Berwick Rangers FC in 1963 when I signed from Blantyre Victoria as I was an amateur (should have invested it and I would be worth a fortune – say no more!).
I would also like if your club agree to donate a chair: Berwick Rangers FC colours (black and gold). Designed and manufactured by myself this is a total 'one-off' which could be auctioned or raffled and put towards club funds.
I was very glad to hear that Robert Johnson was back at the club. A true Berwick Rangers man, who I played with all those years ago and that my friends in Berwick-upon-Tweed who I have met all through the years (57).
I wish Berwick Rangers FC all the best for the future.
Yours Faithfully,
Russell Craig
Giving his reaction to Craig's letter, Chairman Porteous said: "What a great surprise it was to receive this letter from Russell this week and for him to donate his 'fee' from all the way back when he signed in 1963 is a wonderful gesture.
"We're delighted he continues to be engaged with what's going on at the club, particularly with everything being so technologically focused at the moment, and that he is impressed with the direction things are heading in.
"As a club legend and Hall of Fame member, Russell is always welcome at Shielfield Park and we look forward to him hopefully paying a visit during the 2020/21 season when it gets underway."