19th June 2020
Berwick Rangers Community Foundation launched
Berwick Rangers Football Club are proud to announce the launch of the Berwick Rangers Community Foundation, further strengthening the club's ambition to become a fully integrated, community club.
As outlined when the new Board of Directors assumed their roles and further reinforced at the club's recent End of Season update conducted via Zoom, an emphasis has been placed on changing the club's philosophy from "What can the community do for Berwick Rangers?" to "What can Berwick Rangers do for the community?".
The setting up of a Community Foundation – a registered Charitable Incorporated Organisation (CIO) – is set to assist massively on that front, as it can organise a range of local, community projects that vary from club to club, including the provision of sports coaching, use of facilities, education and assisting those in need.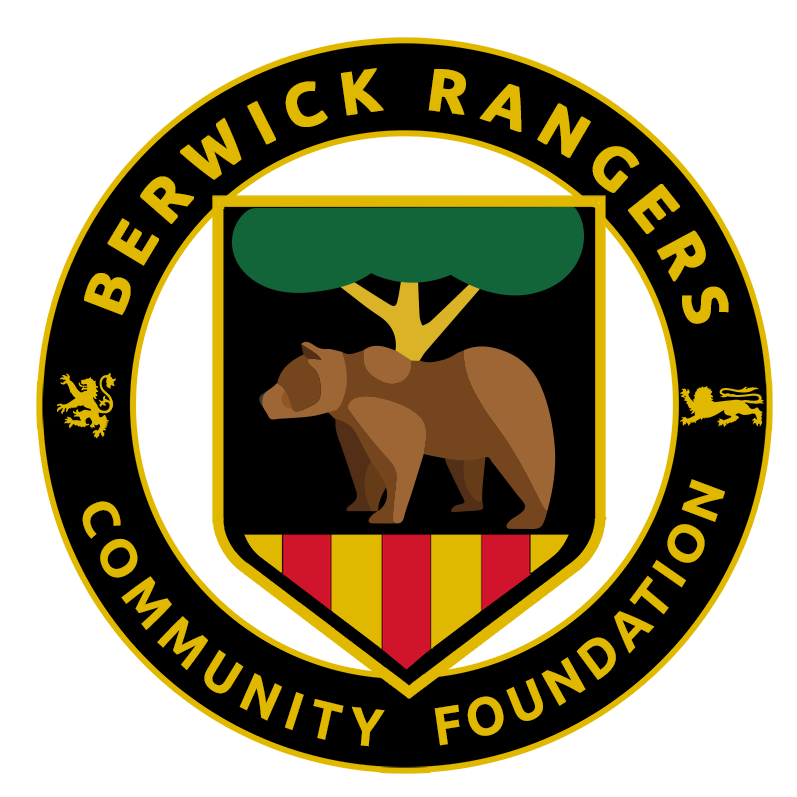 The Football Club and Community Foundation will operate as two separate entities but the Directors of the Football Club and Trustees of the Community Foundation – of which there are currently three and whose names will be announced in due course – will work in partnership with one another to deliver shared outcomes.
The Community Foundation will be registered on the English side of the border, but that won't inhibit activities on both sides, with the registration allowing the Community Foundation to access grant funding from Sport England and the Football Foundation.
Speaking about the launch of the Berwick Rangers Community Foundation, Berwick Rangers FC Director Dave Buglass said: "We stated in January at the open forum we hosted that putting the club at the heart of the town and surrounding communities is critical to achieve our outcomes.
"In recent weeks, we've been able to reconnect with Berwick Juniors, which was massive for us – and we see the launch of Berwick Rangers Community Foundation as the next step forward.
"Across the Scottish Professional Football League, 27 of the 42 clubs (65%) boast a Community Trust or Foundation, with Spartans running a very successful one in the Lowland League.
"As a result, we canvassed some of these clubs to see what would be the best route forward for us and we believe that, in setting up a CIO, it will contribute towards the long-term growth and success of the Football Club."
Would you like to be a Trustee?
As mentioned above, we currently have three confirmed Trustees and we will reveal those names in due course.
In the meantime, applications are welcome to fill further vacant roles of Community Foundation Trustees.
If you're interested, please email a CV and covering letter to: foundation@berwickrangers.com.
Closing date for applications will be Friday, July 10th.