21st August 2020
'Gers launch £5 season ticket offer for junior footballers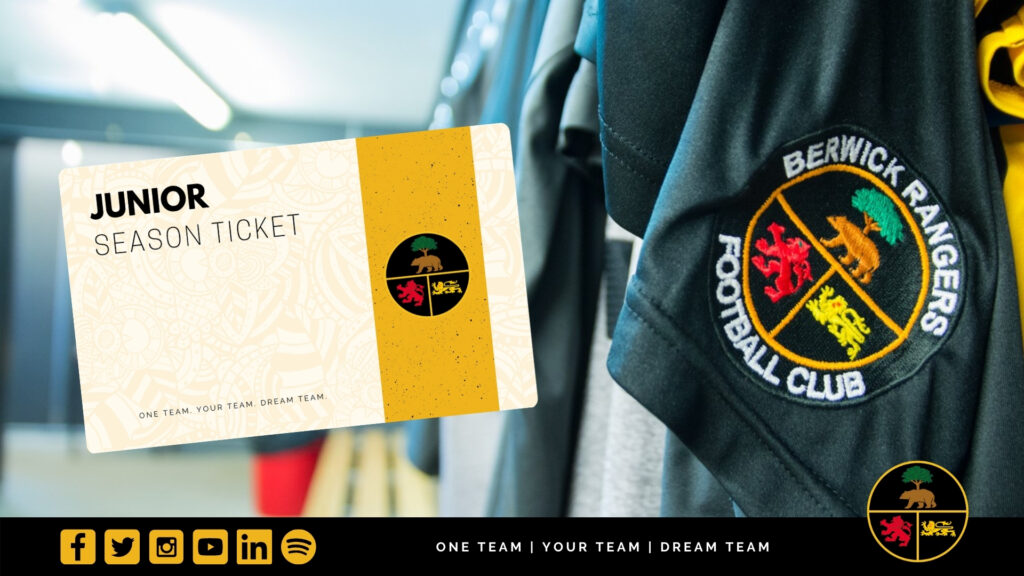 Berwick Rangers Football Club is delighted to announce that 13 to 17-year-olds who are affiliated to a junior football set-up in Northumberland and the Scottish Borders will be eligible for a season ticket for the upcoming 2020/21 campaign at a cost of just £5.
The season ticket will guarantee entry to all home Lowland League fixtures, and can be purchased via the instructions at the bottom of this item.
It is hoped the latest initiative from the club, which was ratified by the Board of Directors at last night's monthly meeting, will encourage more young supporters to turn up at Shielfield Park each matchday and build an affiliation with the club that will progress into adulthood.
As for all children aged 12 and under, just like last season, they will continue to enter Shielfield Park for FREE on matchdays, so long as they are accompanied by an adult.
Children aged 13 to 17 who aren't affiliated to a junior football set-up, meanwhile, can get their hands on a junior season ticket for just £50, working out at less than £3 per game.
Speaking about the junior season ticket initiative, Vice Chairman Craig Forsyth said: "Since January, the club has made great strides to reconnect with the local community and we see this season ticket initiative as the latest example of that.
"I actually also paid £5 for my first season ticket, though that was back in 1985 as a member of John Ferguson's Junior Supporters Club!
"We understand the cost of playing junior football for children and we want to encourage as many youngsters as possible to join us at Shielfield Park as we continue rebuilding the club. We hope this offering will do that whilst keeping costs nominal."
Purchase a Junior Season Ticket
To purchase a Junior Season Ticket at the discounted price of £5, please first fill in this form, which will provide us with the details needed to verify your child's involvement in junior football.
Once complete, hit the 'Buy Now' button to be taken to our payment platform, GoCardless, where you will be asked to submit bank details and make a payment of £5*.
*Note: GoCardless will say that you're setting up a Direct Debit by default – do not worry – this is a one-off payment with no auto-renew set.