21st August 2020
Board Update: August 21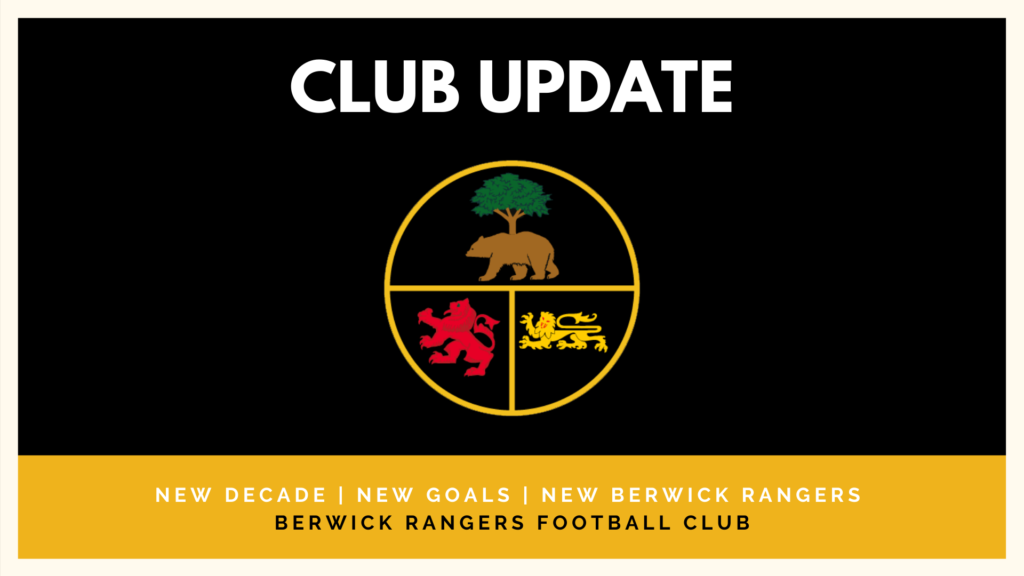 On Thursday evening, the Board of Directors met via Zoom to go over a full agenda. 
End of Year Accounts
As the club firmly places its focus on the season ahead, time was taken to review the final accounts for the previous financial year. Company Secretary Mark McLeman took the team through the club accounts and, with that, finalised and approved them, with the full focus continuing on preparation for a return to football.
First Team Progress
As the hope of a resumption to training is in the air, the Board of Directors discussed matters on the park and with a season start hopefully set be this side of the year, the club are still in the hunt for a couple more additions to what looks like a squad full of talent and energy. Reports of the training sessions conducted before the reimposed stop suggest that the team are progressing well and are all keen to get back playing.
COVID-19 Update
The weekend ahead sees Girls Taster Sessions running at Shielfield Park and Old Shielfield and Associate Director Gary Burns took time to reiterate the range of controls and procedures in place to ensure the club is, and continues to be, adhering to COVID-19 Guidelines.
Gary also explained how he is working hand in hand with the first team management to ensure that the return to training is conducted in a safe and compliant environment.
Continued Digital Growth
Club 1881 has collected its first set of payments and the Board discussed an opportunity to further enhance our digital offering to fans and Club 1881 members alike.
It is clear digital channels are a key enabler for the club and these continue to be developed. The club approved an investment in our digital estate which will enable the club to better support sponsors and partners, while continuing to drive engagement with our strong, global fanbase.
Spreading the Love of Football
At the start of the current tenure of the Board, a focus on community was put firmly front of mind. To this point, and to help spread the love of football, the Board decided that for the forthcoming season the club would offer some great initiatives for the youngest of the fanbase and community.
More information on this will be released over the next couple of days.
Football is edging ever closer and everyone is working hard to be as best prepared as possible. We hope to see you all again soon at Shielfield Park.