5th October 2020
Extended October board update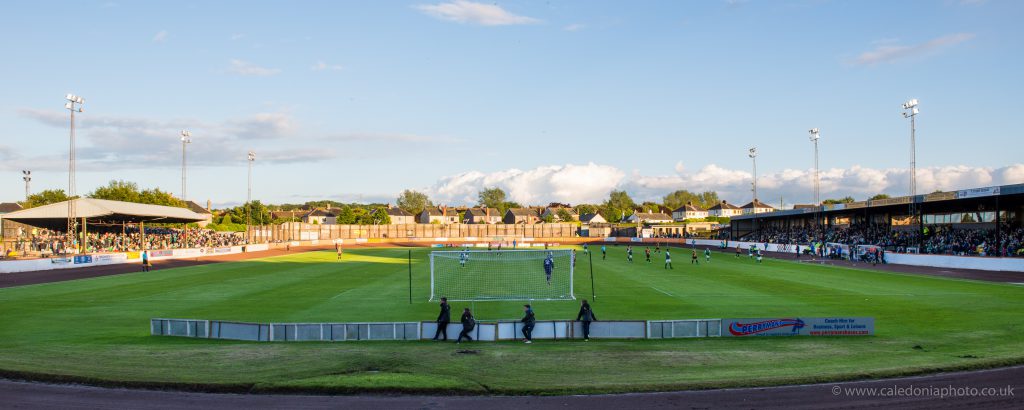 Following the club's Board Meeting last Thursday and the subsequent Club Update which stated the Board of Directors would provide a full update about the impending season kick-off this evening, please read below a detailed account of where the club finds itself and its intentions for the season ahead.
Firstly, the Directors were unanimous in their decision to go-ahead with the 2020/21 season. While there will be financial implications to this given that, certainly initially, matches will be played behind closed doors, the Directors acknowledged that the supporters' fundraising efforts through the likes of the 1881 Fund, Donate A Ticket and Club 1881 have helped to bring the club back onto a more secure financial footing and felt a duty to repay the fans, but also balancing that with a need to not be reckless with the long-term future of the club.
The club has been restructured from top to bottom over the past few months with the view to financially future proofing as much as possible, with cost management key to future success. We hope this update will provide a bit of insight behind why we've come to the decisions that we have.
Finances
We had previously set budgets for the upcoming season that, if achieved, would have seen the club target an end of season profit – as small as that may have been. We saw achieving a profit as pivotal, so as to begin to turn the club around and move away from the loss-making model it has been for a number of season.
The club's budget has now been adjusted, with a forecast that shows no fans for a full season and the removal of projected income from hospitality. This forecast now shows a loss of £10,000 on P&L, which impacts the cash reserves that have been built up.
The forecast was also shared with the Lowland League as clubs were asked to provide a financial viability position before the season began.
We believe we can close that projected loss – potentially even erase it – but acknowledge that will take more hard work and fans' continued incredible support over the course of the season. At the same time, we all hope and anticipate the return of fans and hospitality bookings at some stage, which will also help.
Matchday Sponsorship
With no hospitality for the time being, we have also been forced to rethink our Matchday Sponsorship packages: Match Sponsorship, Man of the Match Sponsorship and Ball Sponsorship.
We have reduced costs for these packages to reflect our sponsors' inability to attend matches, but will also look to increase the exposure each sponsor gets by utilising our ever-expanding social media channels. More information on the new sponsorship packages will be shared tomorrow. 
Matchday Experience
We have worked hard over the last few weeks to investigate live streaming options within Shielfield Park and believe we have cracked it using a service provider called MyCujoo.tv – a globally recognised football streaming platform. 
We've been trying out camera positions, camera options as well as assessing signal strength and, whilst it won't be Sky Sports Live, we are confident we've found a decent solution that will give you the chance to watch the action. 
Further details on how our streaming services works and the small fee we are proposing to cover loss of gate income will follow on Wednesday, while we have also been looking at a Digital Online Matchday Programme offering for all home games.
Pre-Season Complete
After what can best be described as a stop-start pre-season, the management team and players have now completed an intense regime while simultaneously having to adhere to the ever-changing regulations. 
No changing facilities at training or games has been far from ideal but all have stuck to the task and applied themselves fully, and we'd like to thank all of the playing staff for the professionalism shown throughout this time.
The new GPS data has allowed the management team to see advancements and areas for improvement, with high intensity games against Raith, Livingston and Stenhousemuir providing the ideal preparation. The squad is in good shape ahead of the Lowland League commencing, with eyes still on a possible late addition.
As we gear up towards the 2020/21 campaign getting underway with the visit of Vale of Leithen on Saturday followed by a trip to Spartans in midweek, the club asks fans to keep an eye on social media throughout the week for more updates, with a busy week at Shielfield Park ahead.
Again, we'd just like to say a massive thank you for all your support so far – it has been vital in getting us into the position where we're able to go ahead as planned this season.