21st February 2020
Community Club Day & Edinburgh Uni: Preview
The 'Gers will hope to put on a show for what is anticipated to be a bumper crowd tomorrow, as the club welcomes 14th placed Edinburgh University AFC on its Community Club Day.
With free admission for all, fans can look forward to family entertainment prior to kick-off, a visit from BBC Scotland camera crew for popular show 'A View from the Terrace', as well as a pop-up bar in the ground.
All the information on the day can be found here.
TEAM NEWS
After a much-improved performance in a Broadwood Stadium stalemate last weekend, Ian Little will be hoping his side can begin to establish momentum in his side's penultimate home league match of the season.
The 'Gers will see as winnable, with Uni currently sat two places lower than the Black and Gold army in the table.
Berwick's hopes are boosted by the managerial team's report of a clean bill of health for the playing squad, meaning Ian Little and co should have a full squad to select from.
OFFICIALS
Daniel Graves will assume control of the tie, and will be assisted by both Rhys Struthers & Blair White on the day.
ADMISSION
Free for all!
Please note that a bucket collection will be in operation, with all funds generated being added directly to the 1881 Fund. More info on the fund can be found here.

SPONSORS
Our match sponsor this weekend is SWP Engineering Services Ltd, a family-run engineering company with a purpose-built workshop and store up in Ramparts Business Park, Berwick-upon-Tweed.
The company has an excellent reputation on both a local and national scale – demonstrated perfectly by their Large Business of the Year award win just last week.
With over 50 years of experience of servicing sectors such as oil & gas, marine and agricultural, manufacturing and more, SWP are well equipped with designers, specialist engineers, machinists and fabricators to help with your engineering needs.
Head over to their site to see some of their work for yourself and view the company's product range. You can also call in at the Business Park, call 01289 301110, reach them by fax on 01289 303595 or email stores@swpeng.co.uk.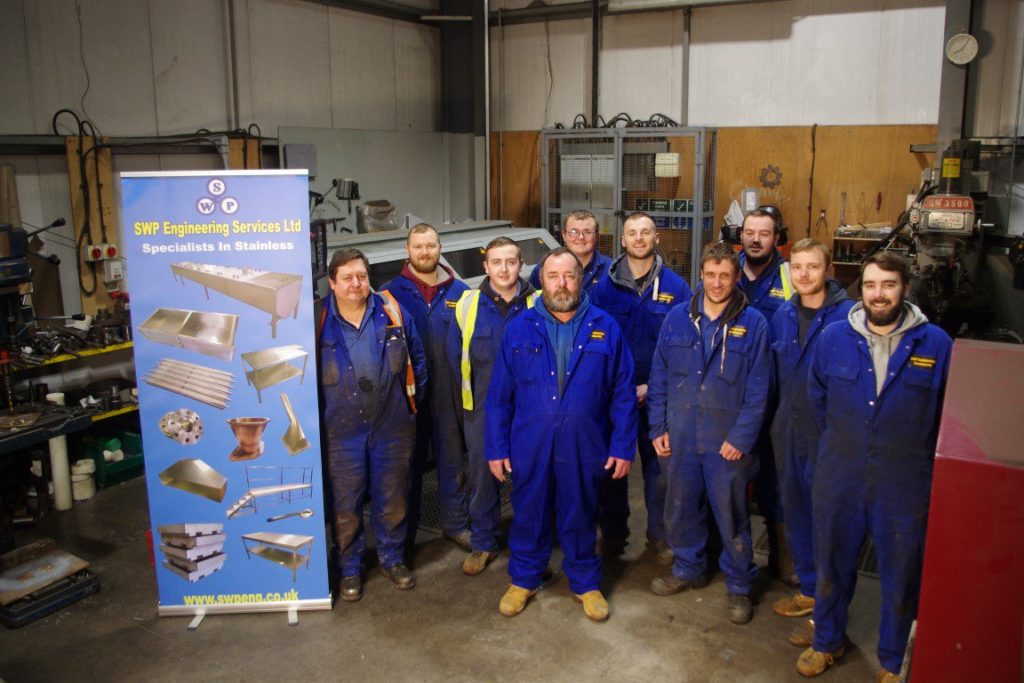 Matchball sponsor this week is Gavin Marshall, a Norfolk-based supporter who stumbled into following the 'Gers whilst visiting the town. Ahead of the visit, Gavin shared:
"My family and I have been coming up to Berwick-upon-Tweed for the last four years, and we've fallen in love with the area. It has some beautiful places to visit.
"I knew Berwick Rangers were the only English side to play in the Scottish league, and that made Shielfield Park a must-visit when we first came four years back.
"I had the pleasure of enjoying a live football match with my children – a first for them, and now it's great to be able to share the experience of ball sponsorship with them. It's safe to say they all have a love for the 'Gers too!"
The club are looking forward to welcoming Gavin and his family this weekend, and will do our utmost to ensure they all enjoy a special day!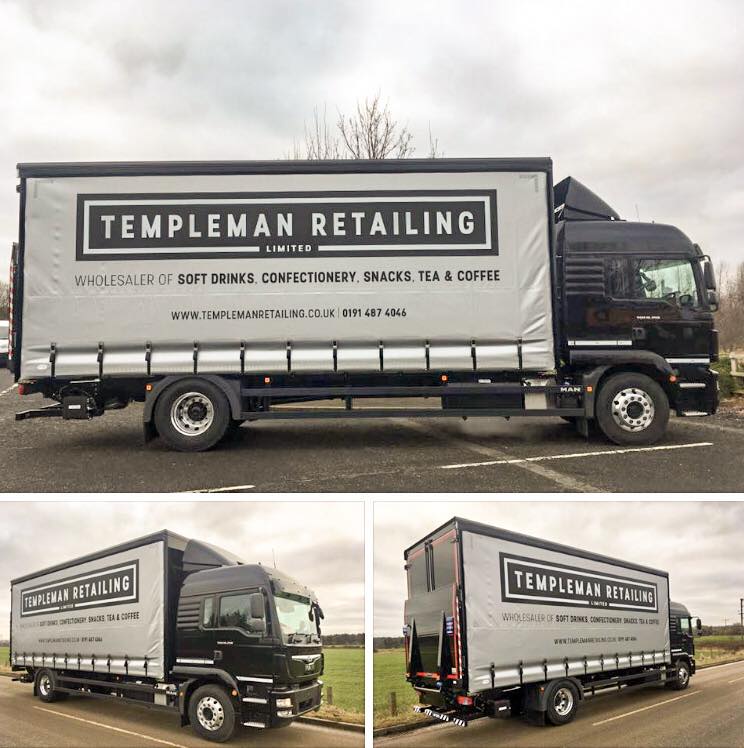 And finally, returning as Man of the Match sponsor again this weekend is Templeman Retailing & Vending Limited of Gateshead, who showed their support of the club at our last home game as both ball and MotM sponsor. The club would like to record special thanks for this incredible continued support.
With an extensive selection of vending and wholesale offerings as well as bases in the Gateshead and Belshill, Templeman Retailing & Vending provides a market-leading service to the UK foodservice and vending market.
The company has a dedicated retailing sales force who are happy to visit your premises, introduce themselves and provide updates on an ever-developing product range as well as any promotional activity.
Elsewhere, the company has over 30 years experience of providing bespoke vending solutions to a broad customer base, and services over 4,000 vending machines across the UK.
To get in touch with the company or arrange a visit, call 0191 487 4046 or email enquiry@templemanrv.co.uk. You can also learn more about TRV online.
The club would like to use this as an opportunity to thank SWP Engineering, Gavin Marshall, his family and Templeman Retail & Vending for their invaluable support.
OTHER INFO
Tomorrow's programme will be on sale for the usual £2.50.
Fans can also visit the club store inside Shielfield Park for official merchandise, including match worn kit at discounted prices. For club community day, all replica kit will be 50% off! We also have the online shop available here.
Entry on match day is by cash turnstiles, no advance tickets required. Season Tickets are valid for this game.
Parking is available opposite Shielfield Park, with no fee. Fans are invited to purchase a 50/50 half-time draw ticket upon arriving for £1, though this is not compulsory.