22nd June 2020
Club set to launch Women's & Girls programme
Berwick Rangers Football Club, together with Berwick Rangers Juniors and the newly-formed Berwick Rangers Community Foundation, have today announced their intention to launch a Women's and Girls football programme upon the resumption of the game.
The programme will initially comprise of Open Days – such as the one cancelled in May due to the COVID-19 pandemic – in order to gauge what interest there is in the local community for women's and girls football. From there, the goal will then be to form teams that will compete in regional leagues.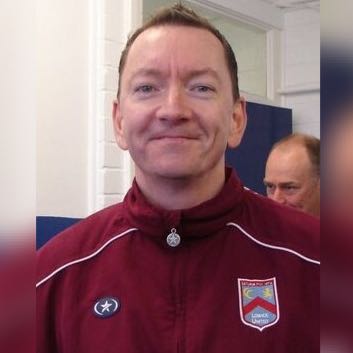 To run such a programme, including the devising training schedules and recruiting of coaches and players, requires skills and experience and the club are delighted to announce that, following discussions that have included Berwick Rangers Juniors Chairman Steven Ingram, Andy Thorpe has accepted the role as the Head of the Women's & Girls Programme.
Thorpe is a well-respected coach who worked at Lowick Ladies and was instrumental in the development of female players in the area, some of whom have gone on to represent the likes of Alnwick Town, Sunderland and Hibernian FC.
He joins the club immediately and will work alongside the Berwick Rangers Juniors committee and Berwick Rangers FC Director Dave Buglass, who is also Head of Football Operations at Glasgow City FC, Scotland's most successful women's football club.
Speaking about the intention to launch the Women's & Girls programme, Buglass said: "Women's and girls football continues to grow at a rapid pace following the recent Women's World Cup and, in 2020, we saw the number of players in Scotland rise to 17,000 and in England 2.63 million.
"From photographs posted recently by the Juniors on social media, it's clear to see there's an appetite there for girls football in the area and we will look to take advantage of relationships I have in the Scottish game, as well as Andy's from his years of coaching, to produce an excellent offering.
"We're delighted that Andy has decided to head up this operation and we look forward to working with him closely over the coming months."
Thorpe added: "I'm honoured to accept the offer to become the Head of Women's & Girls Programme at the club and would like to thank Dave and Steven for their invitation to take on such an exciting role.
"Having been involved with Lowick Utd for the past nine years, I know first-hand the enthusiasm and talent we have locally for girls and women's football. My ambition is to create a fun learning environment where the girls and women can enjoy playing the game, whilst developing the technical and tactical skills necessary to play winning football.
"We are starting from scratch but we do have short, medium and long-term plans to develop a sustainable model, which allows the club to challenge at the highest levels in junior and women's football.
"With the support of our local community, I really believe that we can achieve something special here. I look forward to getting started and providing our girls with an opportunity to enjoy playing the 'beautiful game'."