7th July 2020
Technical Director of Women's & Girls Programme appointed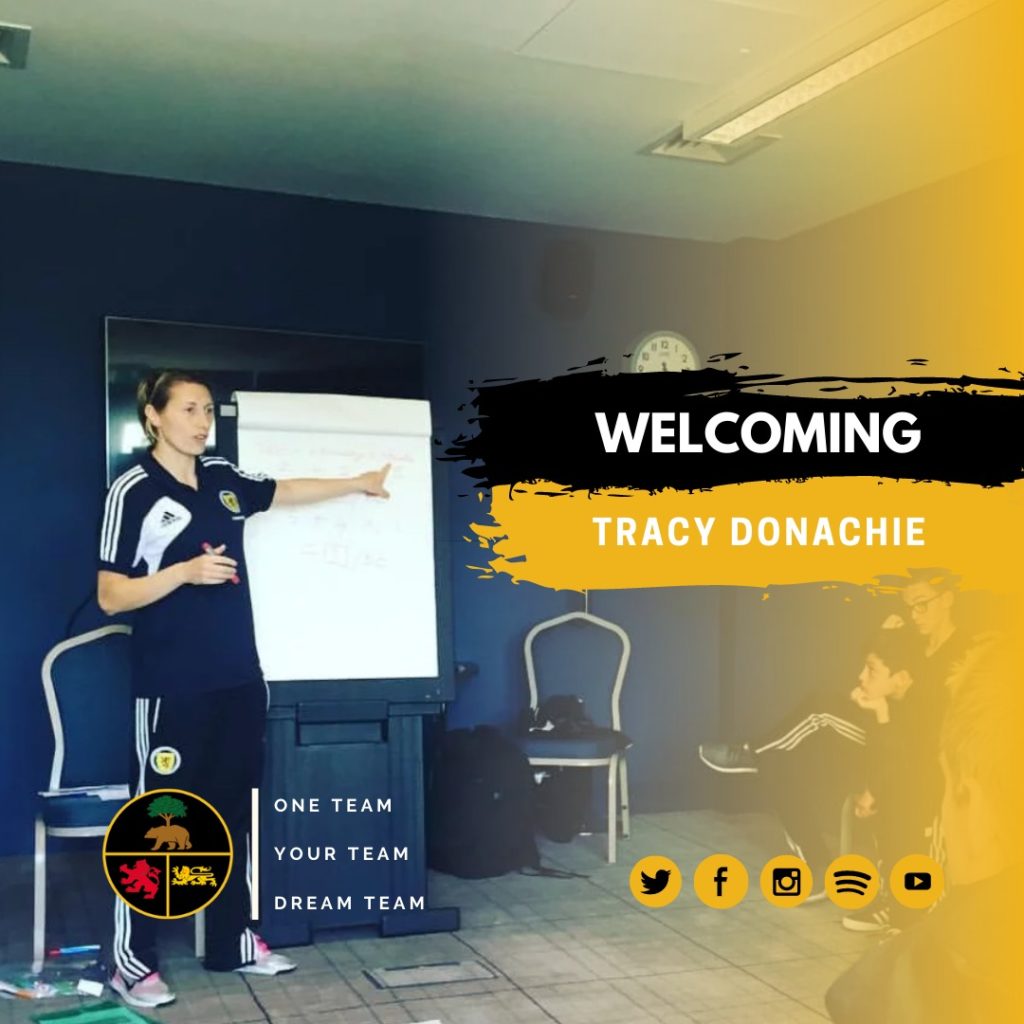 Berwick Rangers Football Club is pleased to announce that Tracy Donachie, a former Scottish Women's Premier League player with extensive coaching experience, has taken up the position of Technical Director of the newly-launched Women's & Girls Programme.
Donachie played for the likes of Glasgow City FC, Hamilton Academicals WFC and Spartans FC during her playing career in Scotland, while also playing overseas in Iceland, Australia and USA.
During her time Stateside, she also moved into coaching and was Technical Director of a set-up that had several girls' youth teams, while she was also accountable for the recruitment of coaches and volunteers.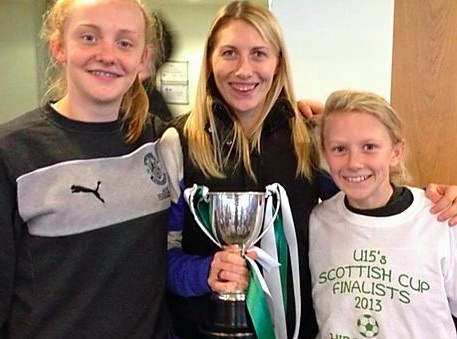 Professionally, Donachie is a chartered psychologist and recently completed a PhD in Perfectionism, Overthinking and Emotions in footballers, which has seen her move to the town after taking up a post at Newcastle University as a lecturer in Sport & Exercise Psychology.
It was upon the announcement of the Women's & Girls Programme three weeks ago that Donachie contacted the club via social media to ask if she could help out in any way and, following Zoom calls with Director Dave Buglass and Head of Women's & Girls Football Andy Thorpe, she has swiftly come onboard.
Speaking about her new position as Technical Director of Women's & Girls Football, Donachie said:
"After moving to Berwick-upon-Tweed recently, I am excited about being able to work with Berwick Rangers to develop girls football in the area. I was surprised that there were no local football teams for girls and delighted that the club are keen to provide opportunities to local girls to play.

"When I was younger, I was fortunate enough to be part of a local football club – thanks to my mum and dad who created a successful club in East Kilbride – and I am keen to help young people have the same opportunity as I had. I conduct research in football and thrilled for the club to be involved in my work. I am excited to work together with the club to help each other reach our goals.

"Prior to pursuing a PhD in Perfectionism, Overthinking, and Emotions in footballers, I was a Technical Director for a soccer club in the States and developed a sport and physical activity programme for over 800 looked after children and young people.

"I was previously a lecturer in Sport Development at University of West of Scotland, and I am now a lecturer in Sport and Exercise Psychology at Newcastle University. I am also a chartered psychologist and I am passionate about the psychological side of sport.

"I worked with the Scottish national girIs' and women's football teams to develop and provide a psychology education programme for the players and a number of football clubs to provide performance psychology to both players and coaches. I will use this experience and passion to help young people gain a positive experience in football."

"Andy and I share the same goal. We want to develop people, not just footballers. We are on a journey to create healthy, happy, and hardworking young people through the power of sport."

Tracy Donachie, Technical Director of Women's & Girls Programme
Donachie is now working alongside Head of Women's & Girls Football Andy Thorpe to develop a launch plan for the set-up around the end of August and, speaking about Donachie's arrival at the Football Club, Director Dave Buglass added:
"Following on from Andy's appointment, we were contacted by Tracy who had seen the news on social media and after an initial call, we instantly wanted her onboard.

"She has extensive experience in setting up girls programmes and, as a former semi-professional player, knows the standards we will need. She has also lived out her dreams of being a football player so will prove to be an excellent role model for the girls.

"The appointment of Tracy, alongside Andy, is an incredibly positive step for the Football Club and shows that we're serious about making women's and girls football in the town a massive success."

Dave Buglass, Director