15th May 2020
Club official features on Scottish Football Marketing Podcast
'Gers Associated Director, Nathan Thompson, recently joined co-hosts Michael Bochel (Digital Manager at the Scottish Football Association) and Chris Samson (Sport Marketing Scotland) for the latest episode of the Scottish Football Marketing Podcast.
The podcast, which tends to feature those involved with club marketing across Scotland, contacted the club having been impressed by a noticeable shift in the strategy to build the club's brand online.
As the club's Director responsible for all digital operations including social media, web, digital marketing, online retail, digital transformation initiatives and more, Nathan was the natural fit to represent the club and share more about the positive work being carried out by the 'Gers.
The chat
Within, Nathan shares a little on his background and how he came to be involved in the club, before expanding on the thinking behind (and consequences of) the club's 'New Decade, New Goals, New Berwick Rangers' tagline.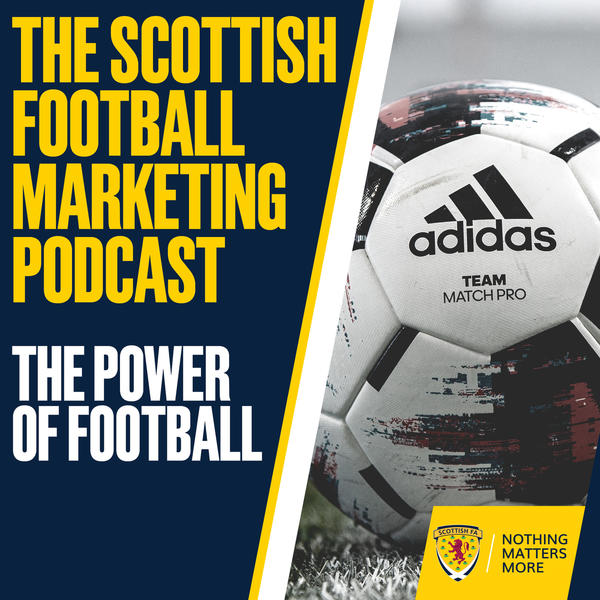 Nathan goes on to share how tech is being used to make the club easier for fans to engage with, as well as offering more on the ways in which the club has been engaging, and how it is looking to further engage with the local community.
Similarly, the club's approach to communication with both fans and stakeholders, as well as the marketing angles that the club is currently considering in order to grow its reach, engagement and fanbase are also on the agenda.
The aims, rationale and results of the club's Community Day earlier in the season are also analysed alongside, other recent activities and initiatives. Included in such topics are the recently-launched commercial brochure and main shirt sponsor raffle, the club's new kit deal, 1881 Fund progress, involvement in eSports, new club ambassador and more.
Elsewhere, Nathan touches on why the club is transitioning from traditional sponsorships to a model that aims for more mutually beneficial partnerships, explains how COVID has impacted the club's operations and how the club have navigated the crisis safely.
Finally, Nathan rounds off by sharing some of the club's future plans around video streaming, the Let It BRFC podcast, an imminent new online retail experience and more.
Tune in
The club would like to urge fans – even those who don't necessarily have much of an interest in the 'behind the scenes' areas to listen in to the podcast, which offers a fantastic summary of not only the work done so far, but how the club and its officials are looking to utilise technology to continue driving Berwick Rangers Football Club forward.