20th August 2020
Scottish Football Partnership Grant & Works Completed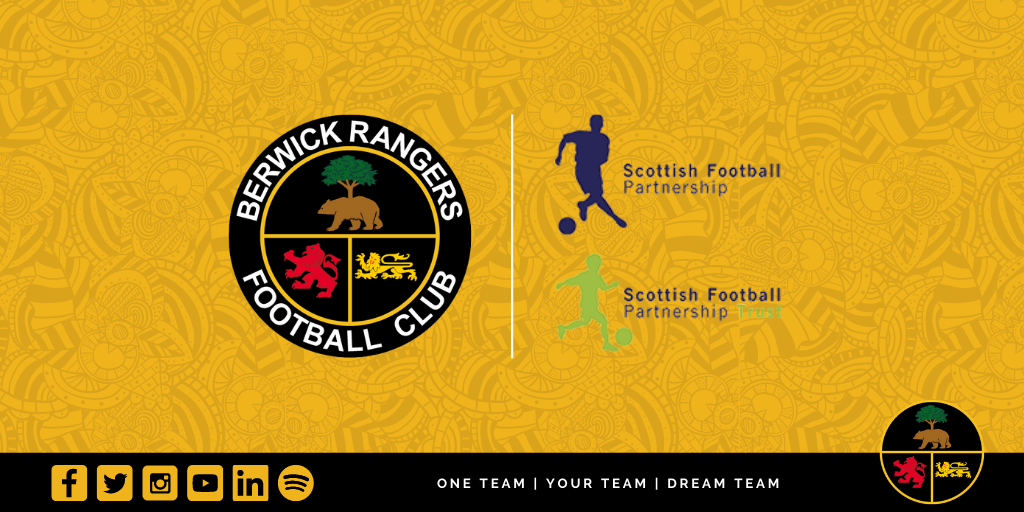 The club is delighted to announce that work to upgrade all main building electrics has now been completed by CF Inkpen and Sons Ltd.
The work has included the replacement of lighting within all internal areas, with the club switching to more energy-efficient LED lighting.
James Inkpen, who along with his family have been long time supporters of Berwick Rangers, has also kindly completed work on the speedway starting gate lighting system as a gesture that has been very much welcomed by Jamie Courtney and his team at Berwick Bandits.
The work was carried out following the award of a £5,000 Facilities Grant from the Scottish Football Partnership back in March; the delay in getting underway down to Covid-19 temporarily halting the award of the grant.
"One of the first things we looked at when we took over in January was work that needed to be carried out within the ground and whether we could secure grant funding," said Director Dave Buglass.
"I have had the pleasure of working with Stuart and his team at the Scottish Football Partnership for other football projects, and when we approached him initially he visited the club to see what our plans were.
"These monies go a long way to an investment that we hope will make running the facility more cost efficient for the club.".
Stuart McCaffrey, COO of the Scottish Football Partnership said: "The Scottish Football Partnership has been investing in club infrastructure for over 20 years and we are delighted to have supported Berwick Rangers F.C. again this year.
"This project which will ensure the continued safe use of Shielfield Park at the same time as making the stadium more energy efficient and sustainable".