9th July 2020
Berwick Rangers launch Club 1881

Berwick Rangers Football Club is proud to unveil Club 1881, a groundbreaking membership initiative that will offer fans an opportunity to directly help transform the club's cash flow, safeguarding the 'Gers and providing a solid, reliable foundation for a brighter future.
Club 1881 is a monthly subscription offering and, in becoming part of an exclusive community of Dream Team supporters helping to make the club a more sustainable entity, members will be rewarded for their invaluable support with an abundance of exclusive content and benefits.
Membership Benefits

Amongst the exclusive content members can expect to see includes access to quarterly meetings with the club's management team, a monthly newsletter, interviews with the playing squad, exclusive Let It BRFC podcast episodes and more.
Elsewhere, worries about the closest bank machine to Shielfield Park will become a thing of the past with card owners receiving free entry to all Lowland League home games, helping ensure your matchday experience stays focused around the football. 
Better still, Club 1881 members will be afforded the chance to win the £200 top prize at each league home game, with all members also allocated a Bond Scheme number as the club seeks to offer fans great value in return for the monthly membership price of £18.81.
If all that wasn't quite enough, all members who stick around for the year will be entered into an annual raffle for a year of free Club 1881 membership as thanks for your loyalty.
The club will work to continuously expand and improve the benefits associated with being part of Club 1881 in the months to come, ensuring your experience as a member only gets better. 
Prospective members can join Club 1881 today – and rest in the knowledge that their first payment (and each monthly payment thereafter) won't be taken until the final working day of the month.
Club Director, Nathan Thompson said
"As a club, we've been pretty relentless in looking for innovative ways that we can help make Berwick Rangers viable.
"We're very aware that we've asked a lot of our fans since assuming control of the club. They've blown our expectations away in each and every instance, and we wanted to find a way to extend that incredible loyalty and passion for Berwick Rangers Football Club whilst actually being able to give something back.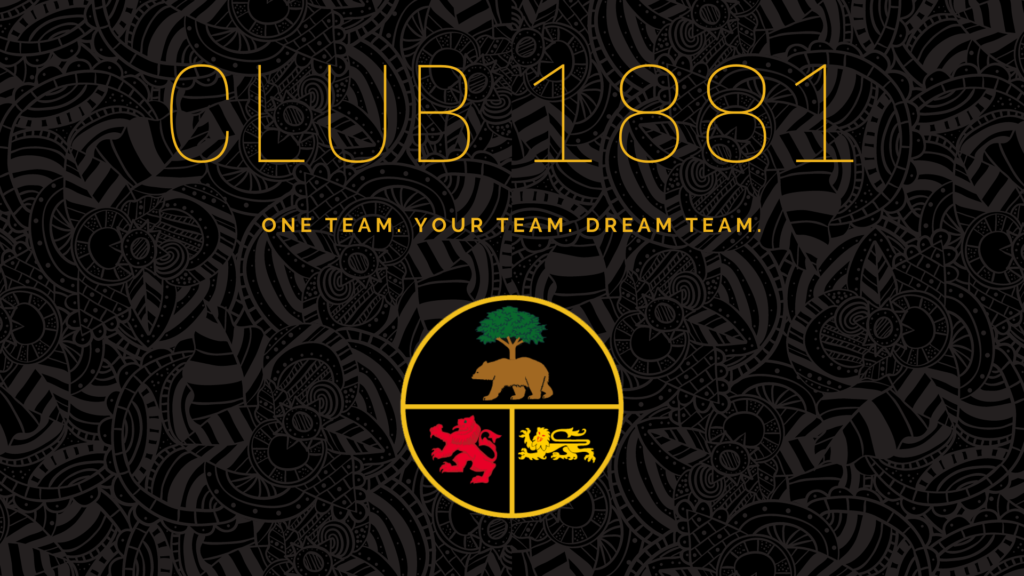 "Since January, supporters have demonstrated an incredible level of support through initiatives such as the 1881 Fund and Donate A Ticket, but one-off initiatives aren't the most reliable way of generating income, and so their feasibility going forward is reduced.
"These kinds of fundraising don't really allow for us to thank fans to the degree that we'd like, either. We're desperate for supporters of any kind – fan, business or otherwise to understand how much their contribution is appreciated. It can't be understated how valuable the support we've had has been, nor how much it will continue to be going forward if we're to build a successful future.
"In Club 1881, we hope we have created something that both creates sustainability and offers a better return for your support. We make no secret of that what we're trying to achieve, and in fact we're delighted to offer supporters the opportunity to be so directly involved in helping to ensure their club can remain and rebuild. 
"We believe it's a package that offers great value. We've tried to price it at an affordable monthly fee, it's inclusive of match admission and it's exclusive in that those who join will be able to enjoy seeing their efforts in keeping Berwick on the climb returned in the form of additional access.
"Hopefully all 'Gers supporters will be able to see the benefit in what we're trying to achieve and help make Club 1881 a healthy, well-populated community."
Business Membership

In addition to offering individual supporters an opportunity to back the Borderers, the club is pleased to confirm a business tier of Club 1881 membership is also available at £60p/m.
Additional to the aforementioned access to exclusive content, business tier members will also receive an annual pass for the JB Lounge, ensuring all home Lowland League games can be watched from the comfort of the Director's box.
Of course, business tier members will also be able to enjoy pre and post-match drinks in the JB Lounge, where they'll also be able to see if they've been lucky enough to win £200 via the Bond Scheme number included in the membership.
Business members will also receive an advertising board to be placed inside Shielfield Park featuring their brand, will be allocated an advertising space on the club's website and featured in social media posts as Berwick Rangers aim to offer increased exposure to all businesses who support them.