10th November 2023
Berwick Rangers appoint Chief Scout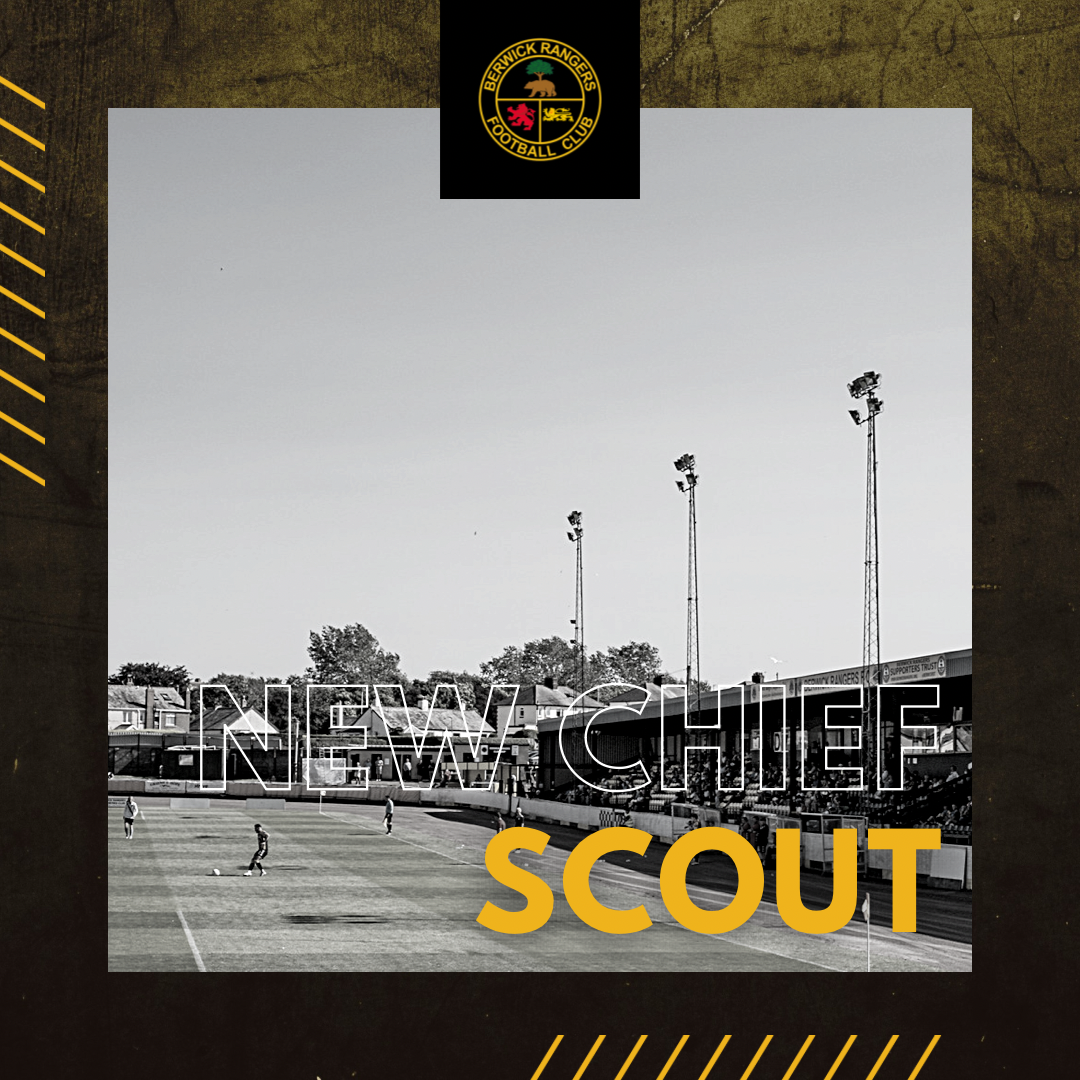 Berwick Rangers are delighted to announce the appointment of James Cumming as Chief Scout, assisting Thomas Scobbie and Dean Shanks in match preparation and player recruitment.
James is a local lad, who has previously served the Berwick community as a member of the retained fire service. Currently based in Chirnside, James played football in the Border Amateur leagues before hanging up his boots to pursue an interest in scouting during the Covid-19 pandemic. In the past three years, he has gained qualifications in talent identification, performance analysis, technical scouting and opposition analysis through the SFA, PFSA and S4Scouting. He has worked as a first team scout at Cowdenbeath, Dumbarton and as an academy scout for Cambridge United, and will be bringing all of this skill and experience to his role as Berwick's Chief Scout.
Following his appointment, James said, 'It is an honour to serve in this role for Berwick Rangers FC. My aim is to lead a team of dedicated volunteer scouts to identify the best players available to join Thomas Scobbie's squad. I look forward to working alongside the management team to help Berwick be as successful as possible on the pitch.' He added, 'I would like to place on record my thanks to all at the club who have given me this opportunity.'
James had a highly productive meeting with Thomas Scobbie and Dean Shanks following Saturday's home match against Tranent, and is now assembling a team of volunteer scouts to assist in talent identification and player recruitment. This group will work alongside existing volunteer opposition analysts Colin Ferguson and Andy Smith, who have worked tirelessly all season to prepare reports on our Lowland League and cup opponents. 
If you are interested in joining James within the scouting team at Berwick Rangers on a voluntary basis, then the club is still looking for people with enthusiasm and commitment and would love to hear from you. Please send an email to club director Dan Crowe (dan@berwickrangers.com) to get involved.