8th May 2020
Switch, save money and help Berwick Rangers.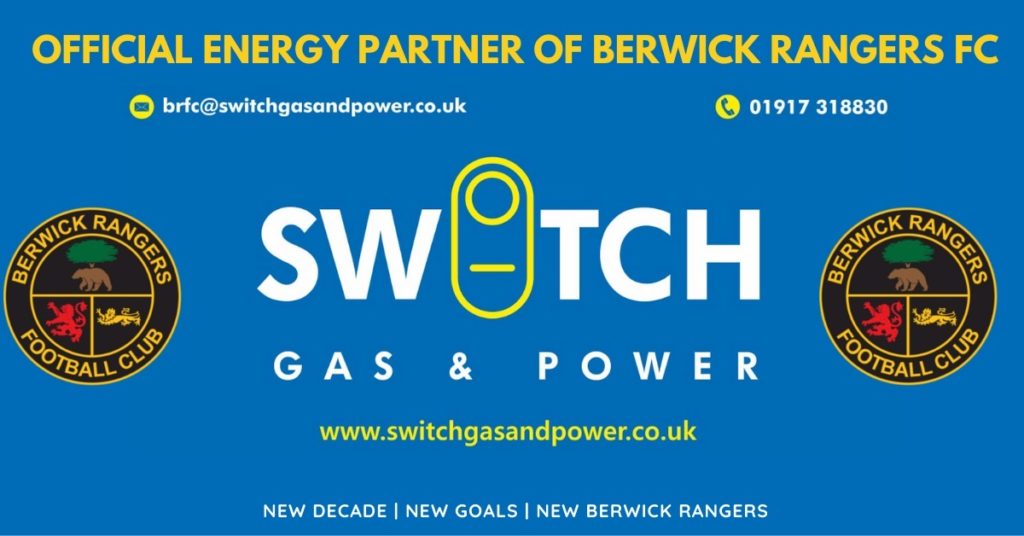 The club would like to take a moment to remind its supporters of the opportunity offered by partner Switch Gas and Energy to both save money and raise valuable funds for Berwick Rangers FC.
Switch is a leading utility broker and business utility consultancy that assists businesses in reducing their energy consumption and costs.
The company, which has thousands of customers across the UK & Europe, does the hard work for you, finding the right deal for your business and managing the switching process on your behalf to find your company the best value in gas, water and electricity bills.
Companies referred by Berwick Rangers will see 60% of their switching fee given straight back to the club.
For more information on how Switch Gas & Power can save your business money on its energy costs, visit switchgasandpower.co.uk.
Alternatively, email brfc@switchgasandpower.co.uk or call 0191 7318830.