8th January 2023
Sabatini Departs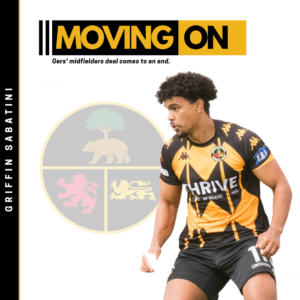 Swiss Midfielder, Griffin Sabatini, has left the club as his short term deal, came to its end.
In 15 appearances, (10 starts and 5 subs) Griff provided energy and strength to the squad and played across the midfield in his time with the club.
Berwick Rangers thanks Griffin for his efforts whilst at the club and wishes him well in his future endeavours.