21st December 2022
Brian Porteous to stand down as Chairman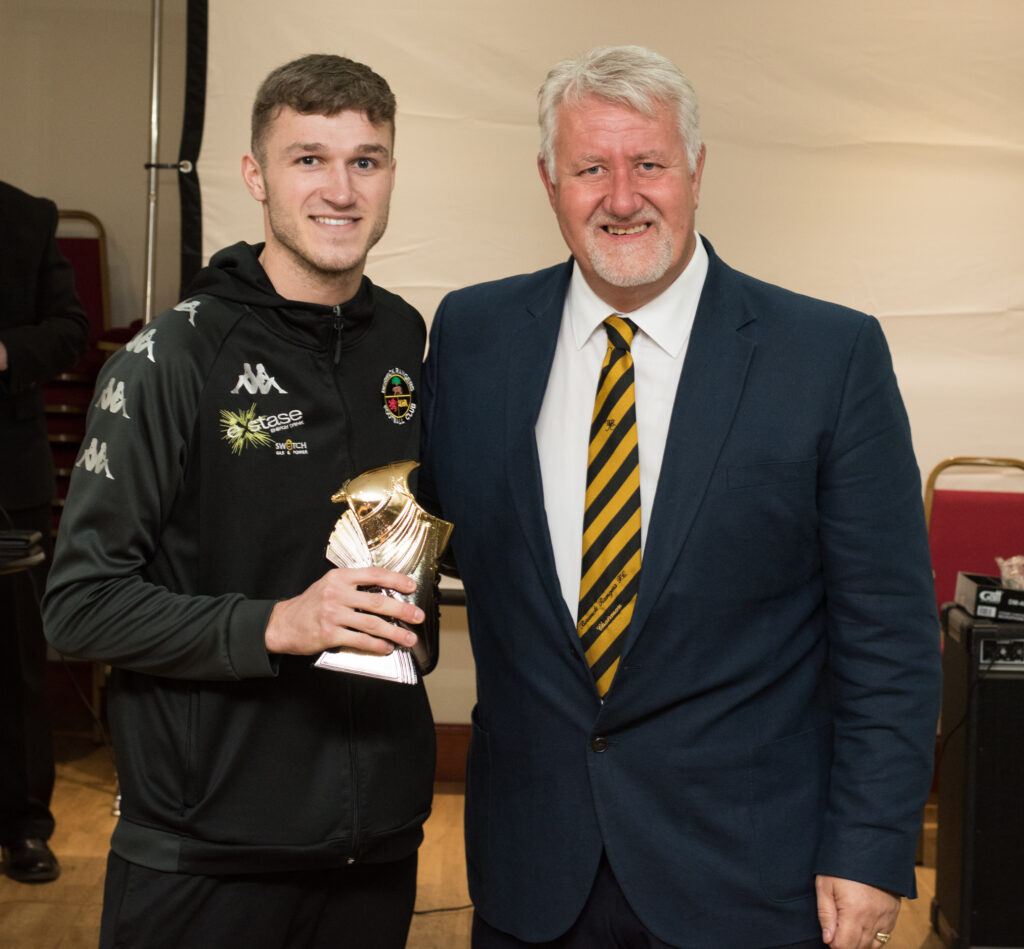 Berwick Rangers Football Club can this evening announce that Chairman Brian Porteous will be standing down from his position at the club's AGM on January 23.
Porteous, who previously served as Chairman between 2009 and 2016, rejoined the club in January 2020 and, with the help of his fellow directors, has helped to stabilise the club after inheriting it in a difficult financial position.
"It has been an honour serving Berwick Rangers Football Club for a second term," explained Porteous. "The club holds a massive place in my heart and that was the main reason that drove me back when I was approached three years ago.
"However, with the club now in a more stable financial position – and with my health not being 100% in recent times – I feel now is the right time to step aside."
Porteous signalled to his fellow directors and the committees of the club's majority shareholders – Berwick Rangers Supporters Club and Berwick Rangers Supporters Trust – of his intention to stand down at the end of the season back in October.
Since then, work has been ongoing to ensure a smooth succession in order to continue the progress that has been made both on and off the field over the past three years.
Looking close to home, Kevin Dixon – local businessman and Chairman of Shielfield Park neighbours Tweedmouth Rangers Football Club – was approached by Porteous and accepted his invitation to stand for Chairman, given his support for the club and a desire to take it forward.
His proposal and vision for the Football Club has been supported by both Berwick Rangers Supporters Club and Berwick Rangers Supporters Trust, while existing directors Douglas Younger, Nathan Thompson and Dan Crowe have confirmed that they will remain in their positions should Dixon be appointed at the AGM.
"I am sure that Kevin will take the club forward and I'd like supporters to give him and the directors all the support they can," added Porteous. "I look forward to attending home matches whenever I can, and I will always be a 'Wee Gers' fan."
Alongside Porteous, Jamie Curle will also be standing down as a director at the AGM.
"I'd like to put on record my sincere thanks to all fans and friends who have supported my time as a director over the past two seasons," said Curle.
"As I approach the age of 70, I feel now is the right time to put the club in the hands of younger people and, if required, I will be more than happy to help the club out."