19th September 2021
Mackenzie up for Scottish Cup clash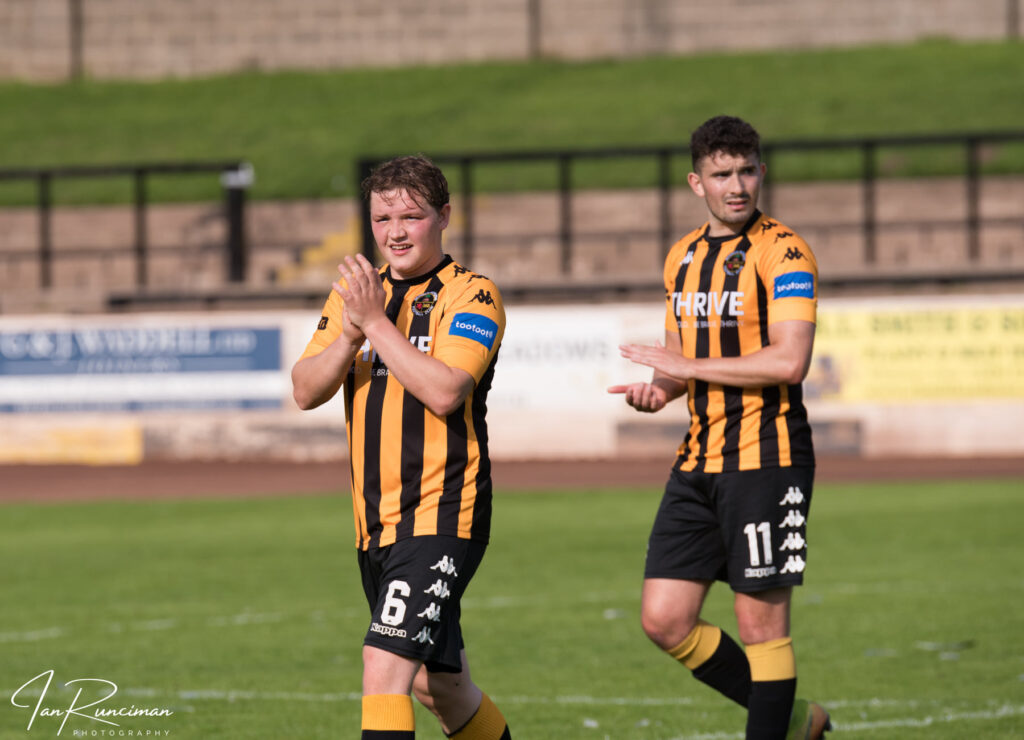 Berwick midfielder Scott-Taylor Mackenzie says it's business as usual for him and his 'Gers teammates as they prepare to face Lowland League rivals Gretna FC 2008 in their televised Scottish Cup First Round clash tomorrow night.
Speaking to the Let It BRFC podcast as part of an extended interview for Club 1881 members, Mackenzie revealed that he'd never had the opportunity to play on live TV before, but played down the impact that the BBC Scotland cameras being present would have.
"Preparation has been much the same for any other match as it has been ahead of this game and, to be honest, nobody has really paid too much attention to it," said Mackenzie, who returns to the 'Gers fold following suspension after being shown a straight red card in the first half of the team's 1-0 home defeat to Bo'ness United.
"But obviously you want to be on TV. It's cliché to say but it's something you always think about when you're growing up and I've never actually played on live TV before, so it's certainly something to look forward to.
"It's special for the club and I'll definitely be recording it, so hopefully I can watch it back with happiness!"
Mackenzie hopes tomorrow night's match can be the start of successful Scottish Cup run for the 'Gers and he has a couple of stand-out memories of the historic competition, both as a supporter of Hearts and as a player.
"Well, as a Hearts fan, when they won 5-1 against Hibs in the Scottish Cup final at Hampden Park – that's always going to be a highlight for me.
"As a player, we also got to the Fourth Round with Lothian Thistle. We got beat 2-0 by East Kilbride, who then got Celtic in the next round, so we were a bit gutted by that, but it was a great run."
Catch the full interview with Scott-Taylor Mackenzie, where he discusses his time with the 'Gers to date, by signing up to Club 1881 today.