2nd March 2020
'Gers Twitch partner to stream 24hrs for 1881 Fund this Friday
Last week, the club announced it had partnered with Twitch streamer DC93, as part of continued efforts to grow the club's reach.
This Friday, the Sunderland-based streamer will conduct a 24-hour live stream on the platform, playing as manager of Berwick Rangers in a save of popular gaming series, Football Manager.
And in English?
For those who are watching this information fly directly over their head, Twitch is a video streaming platform much like YouTube – but aimed primarily at an audience of gamers. It allows streamers to share their gaming sessions live to an audience of whoever fancies tuning in.
Whilst watching a streamer, viewers can opt to throw the streamer a donation as a thanks for their entertainment.
Streamers can also garner followers and subscribers to help create their own community, with Football Manager itself possessing a vibrant, supportive and fun set of fans on the platform.
About the stream.
This Friday 6th March, starting at 10am, DC93 will go live on a 24-hour stream where he'll take charge of a virtual Berwick Rangers side in a Football Manager save, and attempt to take the club up through the leagues.
All donations made to DC throughout the lengthy stream will be passed on straight into the club's 1881 Fund – with DC himself commiting to contributing £10 for every promotion he achieves.
You can help us repay DC93's support by following him over on Twitch, and maybe even nipping in for a chat at some point next Friday to support him through a sleepless night!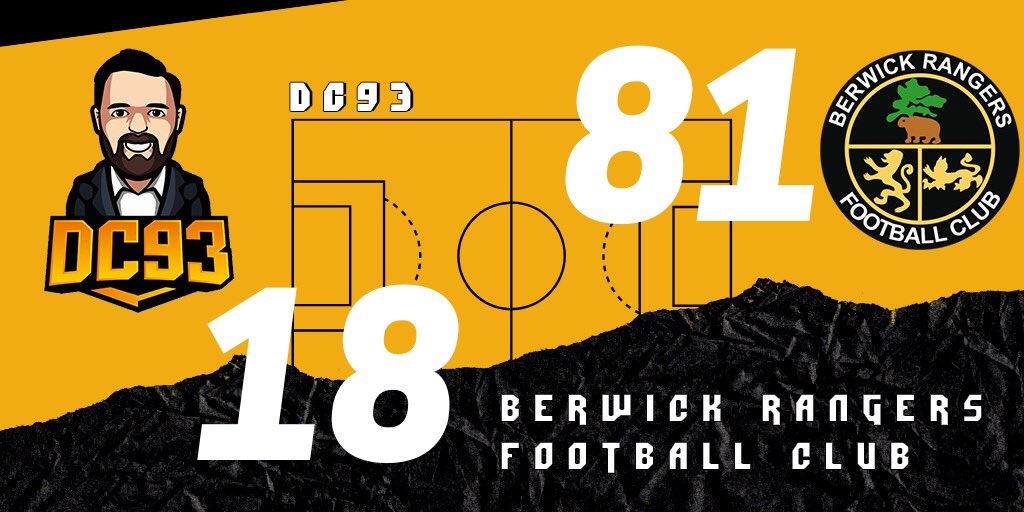 The club would like to thank DC93 and the wider FM community for their valued support. We hope this is the start of a fruitful and mutually beneficial partnership!
New Decade | New Goals | New Berwick Rangers