7th October 2020
'Gers to stream opening Lowland League fixture free of charge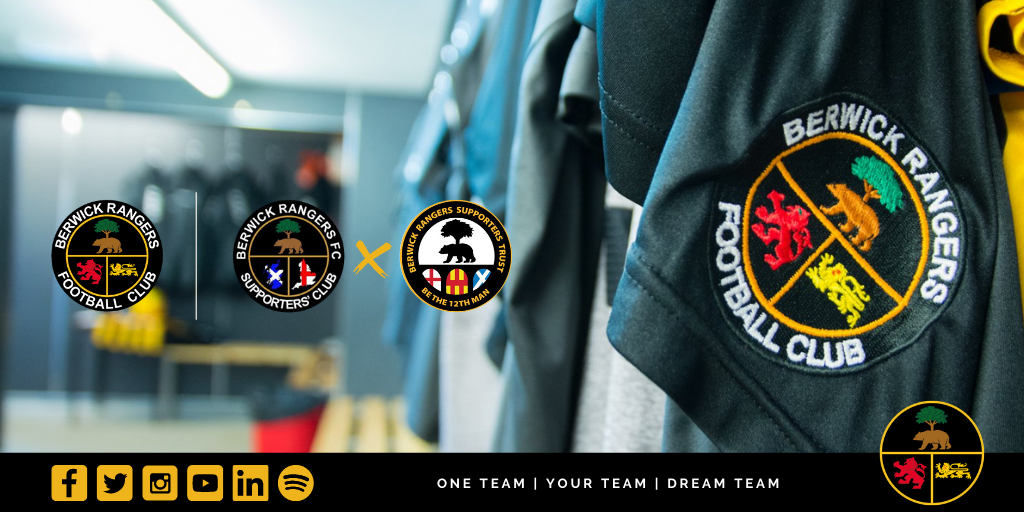 Berwick Rangers are delighted to confirm that the live stream of this weekend's opening Lowland League 2020/21 fixture against Vale of Leithen will be free of charge.
Over 230 days will have passed by the time the Dream Team return to competitive action this Saturday afternoon. Following the enforced and lengthy lay-off, the club approached its two major supporters organisations this week with the proposition of underwriting anticipated match revenue for this weekend's game.
Both Berwick Rangers Supporters' Club and Berwick Rangers Supporters Trust have shown magnificent support to the club since a change of board back in January, and the club were delighted when the bodies agreed to help make the season opener free to view for all supporters.
With free 'admission', the club is instead asking supporters and viewers to consider making a donation or purchase to support the club much like at our last competitive fixture – the successful Community Day clash with Edinburgh Uni on 22nd February.
Club Director Nathan Thompson said: "At our latest meeting we were not only unanimous as a board in wanting to go ahead with our participation in the new season, but also that we wanted to find a way to recognise the support and loyalty that has been shown to us throughout that time.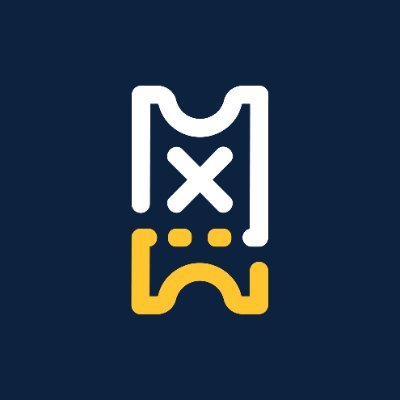 "It is to the credit of the Supporters' Club and Supporters Trust that they had no hesitations in getting on board and helping make the idea of streaming our first live match for free a reality, and we're extremely grateful to both organisations for helping make this happen. I'd also like to thank Donate A Ticket for their continued support.
"As well as rewarding fans for their support, we're also hopeful that making the game free should increase our viewership. With that, we'll hopefully familiarise as many supporters as possible with the process of 'buying', getting access to and tuning into our stream.
"It's unchartered territory for us as a club as much as it is our fans, and though this adds the pressure of extra viewers, it also gives us a larger sample of fans to get feedback from too.
"We've noticed a lot of clubs experience teething problems and it'd be naive not to think we might too, so while we'll do everything we can to avoid that, a free stream hopefully grants us a little more patience amongst fans if we do encounter any problems.
"We hope fans share our appreciation of the gesture from the club's supporters organisations, and of course we'd love to see fans snapping up the alternative support options that will be listed via the club's website, online store and matchday emails."
Showing your support
While the live match stream will be free to purchase from the club's online store for all, the club has arranged for several alternative ways for fans to show their support this Saturday – almost all of which will see them receive something in return for their contributions!

First up is the return of the club's Donate A Ticket page, which allows supporters to donate a match admission fee of their choice directly to the football club – putting the power of what a fair price is into your own hands.

If the return of the Black and Gold Army has you feeling lucky, you might be interested in participating in this weekend's Bond Scheme, priced at just £5 per number and giving you the opportunity to win either the first prize of £200 or runners-up prize of £50. Full-Season Bond Scheme numbers are also available, giving you the same number across all 16 home Lowland League fixtures.

Traditionalists will be happy to know the club has them covered too, with digital match programmes also available via the online store, while we've also made a handy bundle to allow you buy a half-time draw ticket along with your programme here.

Which of course brings us on to individual half-time draw tickets – another option for those who are feeling lucky and available to order in any quantity you desire, also via our online shop.

Elsewhere, you might like to use your matchday savings kitting yourself out for the winter months. If that's the case, head to our Border Embroideries store page, where you can find replica kits, training and leisure wear and accessories.

Another alternative is to join the dozens of supporters currently in Club 1881, for who match admission, access to live streaming and full 90 minute match footage is always free, with members also receiving access to a plethora of other benefits in exchange for their monthly contribution of £18.81 directly to the club.
Streaming going forward
Following this weekend's opening fixture, the club aims to provide a live streaming option from all home Lowland League matches, for at least as long as fans remain absent from Shielfield Park.
Access to live match streams after this weekend will be priced at just £6.75 per game, a price we hope and feel represents great value for our supporters.
Furthermore, the club hopes and plans to continue to offer a digital match programme, 50/50 half-time draw and bond scheme draw for all other fixtures that remain behind closed doors.
How to stream Berwick Rangers vs Vale of Leithen this Saturday
To ensure fans are well-versed in the process they'll need to go through to tune in to the live match stream each week, the club is asking fans to follow the same steps they'll have go through each home game, giving them a chance to familiarise themselves with the process.
Visit our online store and click the 'Live Streams' option in the top menu bar.


You'll find 'Live Stream Access: BRFC v Vale of Leithen – 10th October 2020. Click on it.


Once the product page has loaded, click Add to Cart. Please do not click Buy with PayPal. No payment is required in this process so PayPal are not used.


Having clicked Add to Cart, you should be redirected to your basket. Scroll to and click 'Check Out'.


IMPORTANT: On this page, tick the box named 'Keep me up to date on news and exclusive offers'. Failure to do this will mean we are unable to deliver your match streaming link in an email. Please then enter a valid email address in the field under 'contact information'.

Be sure to double check your email address and ensure it is correct – this is where your live stream link will be delivered to. Click 'Continue to Shipping'.


Click 'Continue to Payment'.


Scroll to the bottom of your order summary, and click 'Complete order'.


Automated emails should now be on their way to your inbox. One will be from the club store confirming your order, the second will include the match link. Please check your spam folders before contacting the club about undelivered emails – we have confirmed reports of emails to @hotmail email addresses landing in the spam folder.

Please allow up to 10 minutes for the delivery of the live stream linking email – the average delivery time is 4 mins.


Open the second email and click the watch game button.


Sit back, settle in and watch the Dream Team.

The instructions above will be re-shared closer to matchday and the club's social media team will be on hand throughout the week and on Saturday to assist supporters, while an FAQs item will also be shared.