29th July 2020
'Gers management on returning to football
Last week Club 1881 members were the first to read the words of Ian Little, Kevin Haynes and Darren Smith on their preparations to return to football.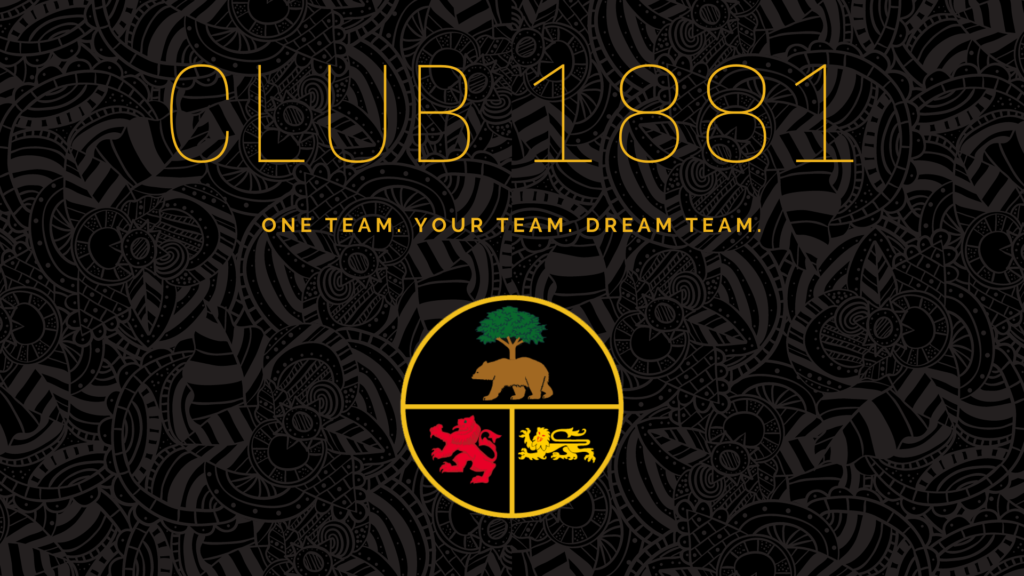 Club 1881 is now 67 members strong, and is a community of 'Gers supporters helping the club to transform its cashflow over the course of twelve months via the creation of a reliable and constant revenue stream into the club.
As thanks, Club 1881 members are able to enjoy a plethora of benefits including free match admission, access to full match footage and digital programmes, exclusive content, early access to content and more.
Incredibly, 67% of Club 1881 members are from outside of the Borders and Northumberland, showing an incredible desire to support the club no matter where our supporters are located.
Of course, this also means there are a significant number of supporters in the local who remain outside of Club 1881.
To give you an idea of what you might be missing, we wanted to share with you the thoughts of Ian Little, Kevin Haynes and Darren Smith after the trio caught up with talented new club reporter Eion Smith last week.
The first payment for membership will be taken this Friday (31st July), so there is no better time to join and help contribute to the success of Club 1881 – and in turn your club!
Yano: "We're better prepared than this time last year"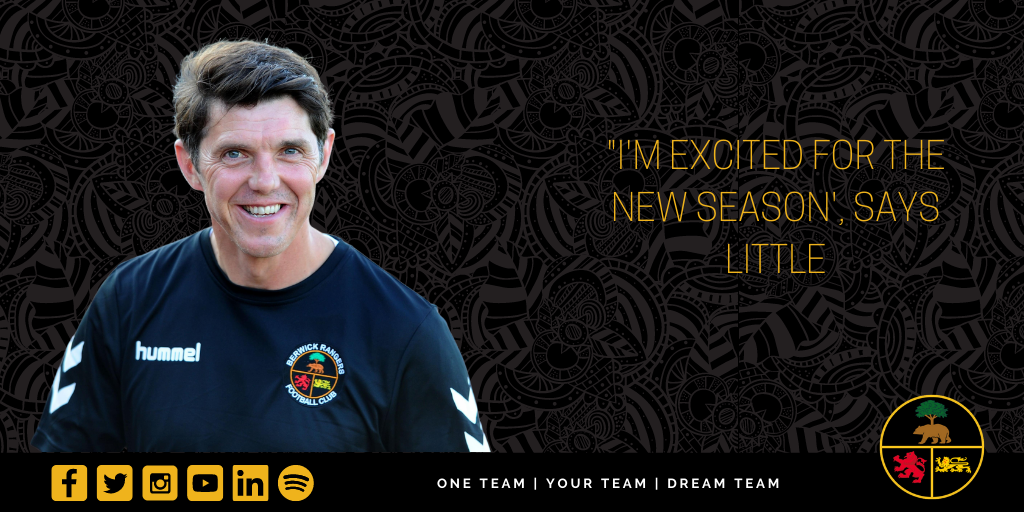 When the final whistle sounded on Berwick's 2-0 home victory over Edinburgh University, nobody could have predicted that it would be the Dream Team's final game of 2019/20.
However, as the world ground to a standstill due to the COVID-19 pandemic, it proved to be the case. The Lowland League was declared over for the season as the world retreated into lockdown with clubs unsure on when football would return.
Now, nearly five months on from Berwick's last competitive action, there appears to be light at the end of the tunnel. Governments around the world are easing lockdown restrictions as sports begin to play catch up for lost time.
With the announcement of the new Scottish Premiership season starting on August 1, focus is now shifting towards Berwick's own return to the pitch. However, the uncertainty surrounding the pandemic made any form of planning near impossible for manager Ian Little and assistant Kevin Haynes.
"We've not really made any plans, to be honest with you," Little revealed, "We discussed it a little as we were in furlough but we couldn't really tell what to do. Football isn't as important when you're in a pandemic like this. I think the family is more important. Some of the players may not have kids and that yet so we sort of left them to their own devices a wee bit.
"As things have went on, we've obviously started to hear that other clubs are starting to train so we've decided to try and make a wee schedule for when we can get back to maybe meet up in fours or fives.
"We've got a meeting next week to see how we can do it training-wise. Maybe I could take some players, Kevin could take some and Darren [Smith] could take some and Marky [Mark Beveridge] would take the goalies. That side of it we're trying to work on but we're just taking it week by week."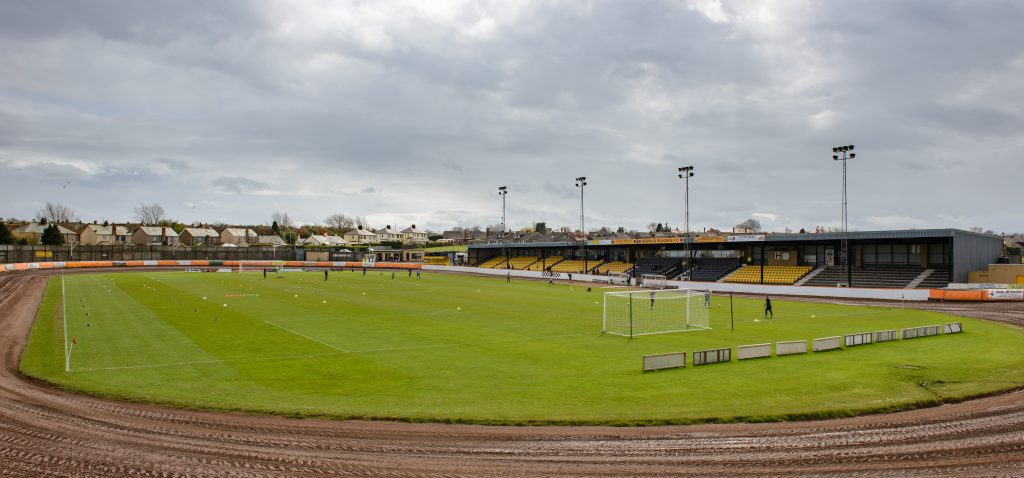 Despite the uncertainty, the Scottish government's easing of lockdown restrictions has allowed the Berwick management team to ramp up preparations in the last couple of weeks with a return to training planned for August 8, with the SFA setting a provisional start date of October 3.
"It's hard to plan when you don't know and you're only taking what the government are saying and what the SFA are saying," first-team coach Darren Smith said. "I think we're well organised in terms of chats we've had where we know when we're going to start and roughly how we're going to pan it out until we get that start date at the beginning of October.
"If that changes, we'll vary our training schedule to make sure the boys are fit and ready to go. I think we're on top of it and we'll just need to monitor it based on what we get told."
Getting the players fit and ready to play a game though is a completely different challenge the management team have to try and navigate as well.
"By the time August comes, the players will have not played football for six months," assistant manager Kevin Haynes noted. "We can't just throw them into a normal six week pre-season that we've done every other year.
"It's got to be different, this year has to be different because if you throw them into a hard six weeks after six months out, there's going to be injuries. We've factored in a couple of weeks to kind of get the boys back and do low intensity stuff, more tactical stuff just to ease them back in."
The club's 2020/21 plans have been helped by a number of key players from last season choosing to remain at the club. Their resigning has meant that there is less of the upheaval of last summer.
"Nothing could be any harder than the first two or three months were last year," Little said. "Just before this [COVID-19] put a stop to the football, the last three weeks or so, we got a rough idea of the squad and how we wanted to play. We've got just the five or six new players so it's definitely going to be easier for us. I think we're a step or two in front of ourselves from what we were last year."
"I think what makes it easier as well," Haynes added, "was that last summer, Ian and I had to learn 18 or 20 players' characters because we didn't know them. We signed boys and we didn't know them and a lot of them were almost signings on recommendation because we needed players.
"Now we've carried ten over so that's ten we don't need to learn about and ten we already know."
"Realistically, you [Haynes] and the gaffer know now who needs an arm round them," Smith said, "and who needs a rollicking. You get to know boys inside out – who needs spoken to more; who maybe doesn't take as much on board – so the boys we've kept on is that we know them inside out."
The return to training will also see how each player has coped with staying in shape during the lockdown period. The club recently announced a partnership with PlayerData, who will provide the first team squad with GPS vests that can track their performance during training and matches and allow management to see how the players are doing remotely. Ian Little noted there's now nowhere to hide for those not putting in the work.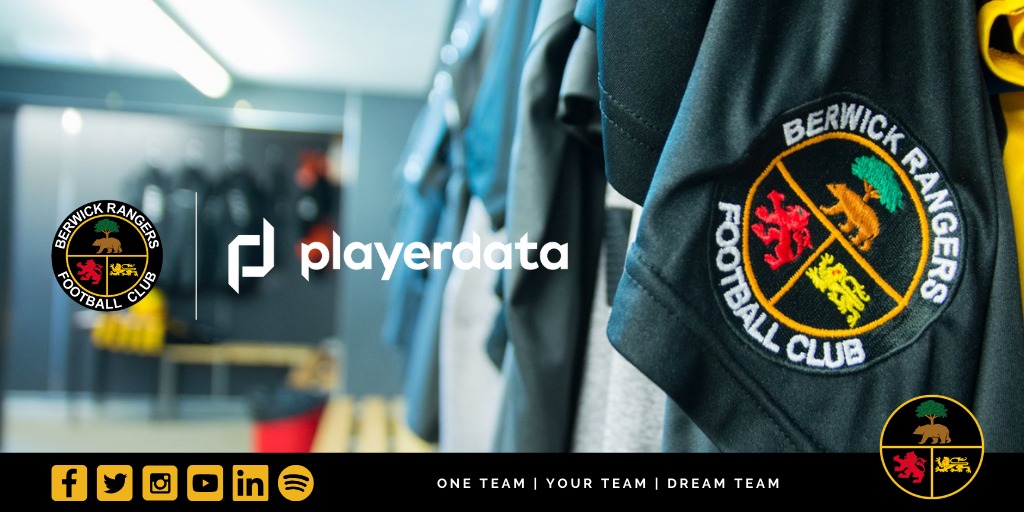 "The important part is making sure the boys don't come back unfit. If some boys come back unfit then it shows us what kind of character they have, what kind of professionalism they've got. They'll be on a sticky wicket then."
Kevin Haynes added: "They all seem to be fit. I've had a couple of reports that some of the boys had gotten together and were running some sessions. I got a report that Jack Cook was running the beaches in Dunbar so they are all still fit, having a bit of craic with each other and seem not to be sick of each other which is good."
Despite all of the planning and all of the preparation though, one question still remains for Berwick Rangers ahead of their return to training: who won Kevin Haynes' quiz?
"I won, Darren was second then I think it was Calum Smith." Haynes said.
"Calum Smith cheated," Darren Smith fumed, "100%."
"Never trust a footballer," Little added, "they all cheated."
"Aye, you'll not get the same answer on the winner from anybody."
So no clear winner on the quiz front. What is clear is that players and management are ready to get back to football.

Written by Eion Smith.