21st October 2021
David Spence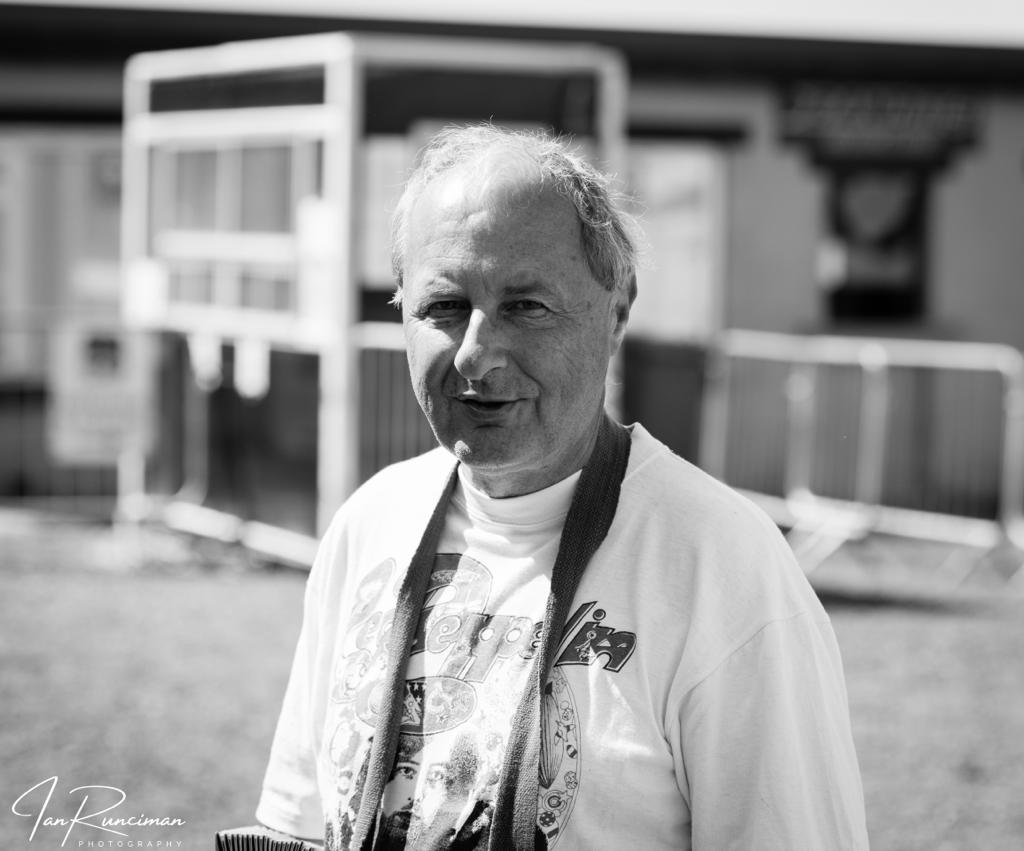 FUNERAL ARRANGEMENTS – Updated 28th October:
The club can now confirm that the funeral service for Davie Spence will be on Tuesday 2nd November at St John's Church, Main Street, Spittal, TD15 1RD. The service will start from 1:00pm. Those attending the service are invited to wear Berwick Rangers scarves or colours. 
Following the service, the hearse will travel to Shielfield Park, where Davie spent so many happy years and made the experiences of many supporters warmer, with an estimated arrival time of 1:40pm. The hearse will be present for around ten minutes before moving on to Tweedmouth Cemetery for the interment.
Supporters are welcome to join us at Shielfield, with the gates next to Turnstile Block B set to be open on the day. Friends of Davie are also welcome to join his family at the Black and Gold following the service to enjoy a drink in Davie's memory.
In lieu of flowers, donations are being collected towards B.A.R.K (Berwick Animal Rescue Kennels), and further information on this and the service can be found via the website of Charles Mace and Sons.
---
All at Berwick Rangers Football Club were saddened to hear about the passing of David Spence this morning – one of our most dedicated, loyal and long-standing supporters and volunteers.
As chief programme seller, David was a familiar face to everybody who walked through the turnstiles on a matchday and it was a role that suited him perfectly due to his warm and friendly personality.
As a supporter of more than 60 years, David was a fountain of knowledge about all things Berwick Rangers. He enjoyed speaking to his fellow supporters about the latest activity at the club, was a fixture at club-hosted events and, even during difficult times, he always maintained a positive outlook.
David was also a committee member of both Berwick Rangers Supporters Club and Berwick Rangers Supporters Trust – very rarely missing a monthly meeting of either organisation and always putting forward ideas to raise awareness and funds for the Football Club.
Outside football, David was also passionate about the town of Berwick and, specifically, Spittal, where he lived. He was a committee member of the Spittal Improvement Trust, playing his part in helping to carry out project works to improve local facilities and the environment, as well as raising community spirit by holding events.
Supporters like David are the lifeblood of clubs like Berwick Rangers and matchdays at Shielfield Park won't be the same without him. He will be dearly missed by club representatives and his fellow supporters alike.
All at Berwick Rangers Football Club would like to pass on our condolences to David's partner, Isla, and his family.
There are plans to hold a minute's applause for David before Saturday's Scottish Cup tie against Stirling Albion.