25th May 2022
Thrive back 'Gers for a third season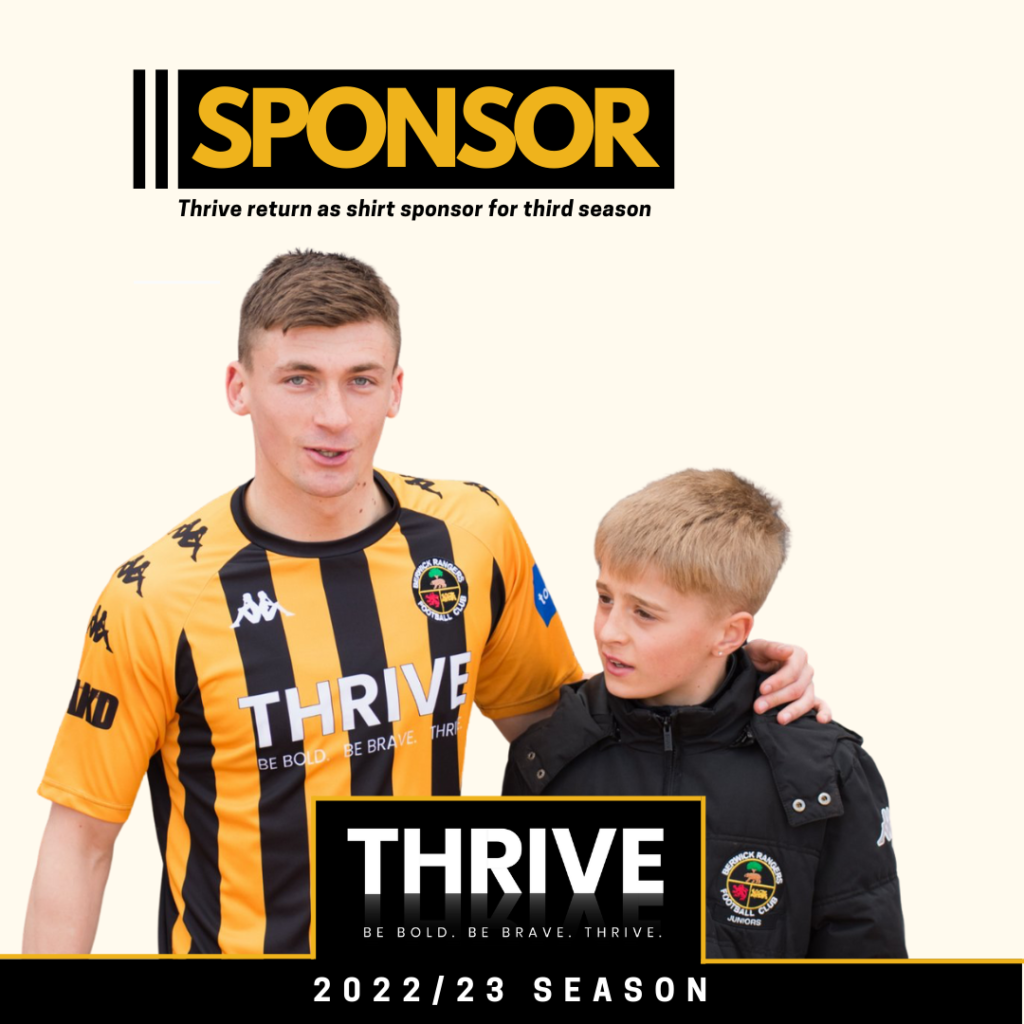 The club is delighted to announce that B2B learning and skills platform Thrive has agreed to continue as main shirt sponsor for a third consecutive season.
The Nottingham-based company's logo will be visible across the front of the club's home and away shirts during the 2022/23 season and, in addition to that, the company will also receive a half page programme advert, two corporate season tickets for the JB Lounge and a continued, extensive presence on the Berwick Rangers website and social media channels.
The club's relationship with Thrive began back in summer 2020 when they were drawn as winners of the shirt sponsorship draw. In the two years since, Thrive has continued to enjoy year-on-year growth, transforming learning cultures at some of the UK's largest companies – including Sky, Matalan, Ted Baker, Krispy Kreme – through its all-in-one approach to upskilling, learning, communications and collaborative knowledge sharing.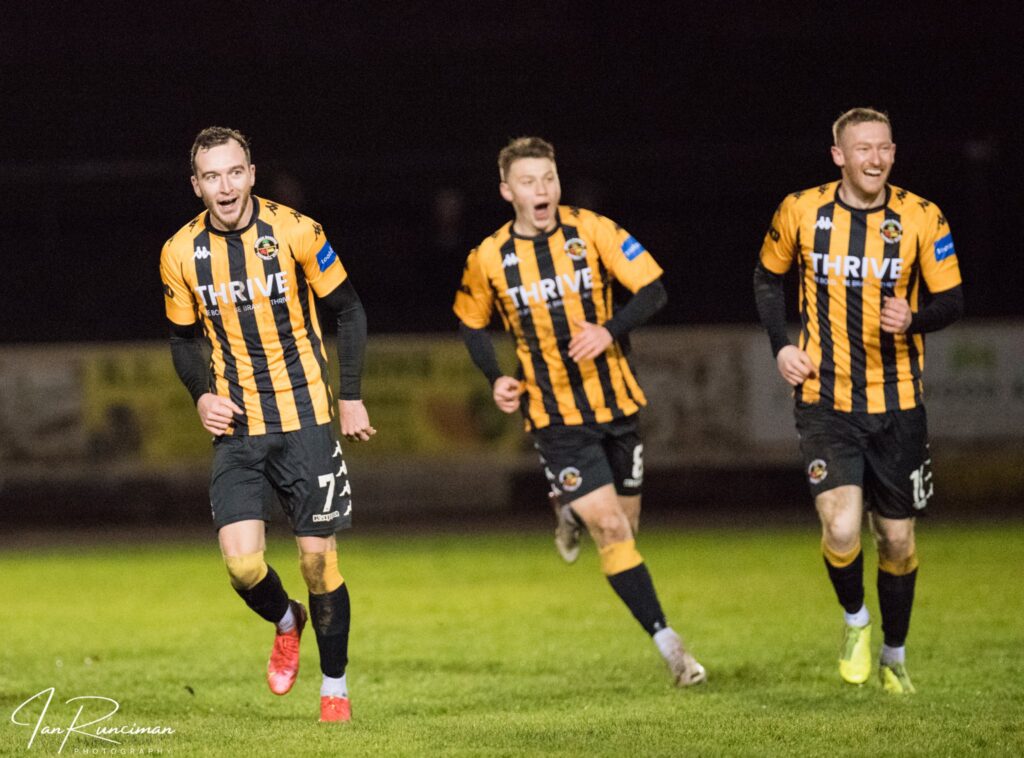 In sponsoring the 'Gers for a third consecutive season, Sean Reddington, Thrive CEO, said: "We're delighted to be sponsoring Berwick Rangers again for the upcoming season. As I remarked last year, our sponsorship of the club has led to some of our staff taking in Berwick as their new 'second' team and we're always taking an interest in the team's fortunes and looking out for the results.
"We've not yet been able to make a trip up to Shielfield Park to take in a matchday experience but we are hoping to put that right during the upcoming campaign, for which we wish the club the very best of luck."
Brian Porteous, Berwick Rangers Chairman, added: "Long-term partnerships are becoming increasingly important towards the success of clubs such as ours and we'd like to extend our sincere thanks to Sean and Thrive for remaining as the club's main shirt sponsor for a third successive season.
"Thrive is an innovative, ambitious business enjoying year-on-year growth and I very much hope we can continue to mirror that ourselves on the pitch as we look to build on last year's progress and challenge at the top end of the Lowland League."
For more information on Thrive, visit thrivelearning.com.
Twitter: @THRIVEwithus_
Instagram: @thrive_learning
LinkedIn: THRIVE LXP