3rd February 2019
'Pitch' in to help at Shielfield Park!
Berwick Rangers are seeking six pairs of willing hands to assist Groundsman Ross Aitchison with pitch maintenance, particularly with the onset of winter weather.
After a home game at Shielfield, it's a labour intensive task to replace the divots and repair the scars, and as the saying goes, "many hands make light work". The Club are seeking individuals who can spare a few hours, particularly on either Sunday, Monday or Wednesday mornings following a home match.
If that could be you, we'll reward your gentle manual labour with tea, coffee and sincere thanks, and maybe even a bacon roll or two!
If this appeals to you, please send an e-mail to club@berwickrangers.com, or call 01289 307424 and leave a message with your contact details. Thank you!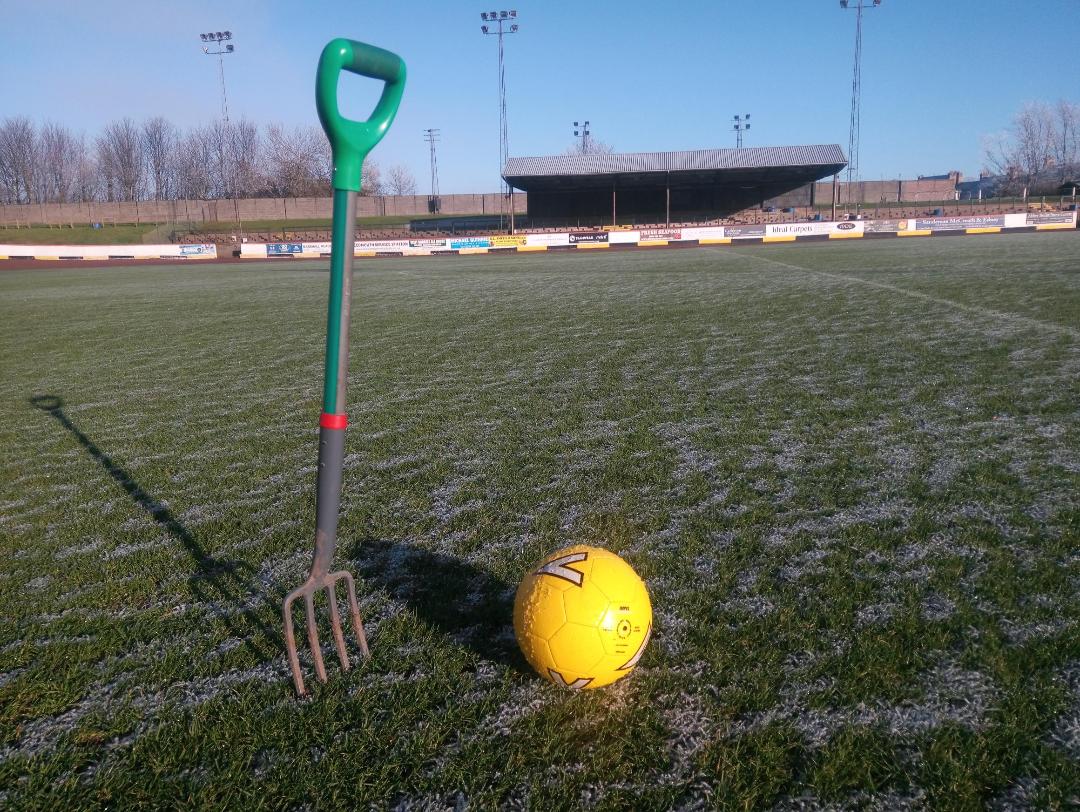 Tags: Berwick Rangers, Berwick Rangers Football Club, BRFC Supporters Club, BRFC Supporters Trust, Shielfield Park