20th June 2023
Malcolm raring to go as preseason training begins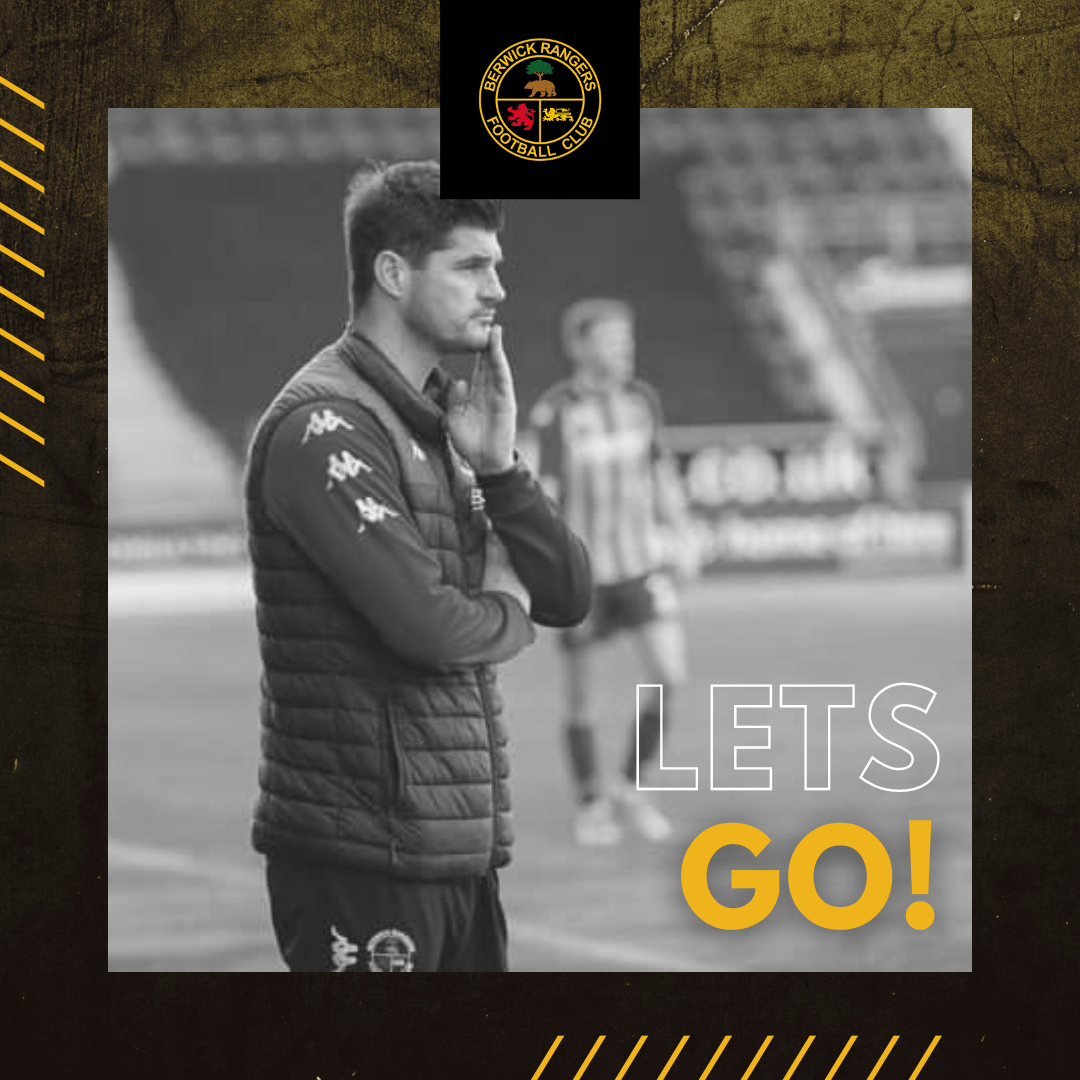 Berwick Rangers manager Stuart Malcolm has reflected on a successful summer of recruitment and – as first team training begins tonight – the 'Gers gaffer has issued a rallying cry to fans ahead of the side's preseason friendly campaign.
'The boys have been working hard by themselves, doing runs that have been set for them, so we are going to be able to concentrate on the football side of things in training,' reflected Malcolm. The manager went on to say, 'We're going to be looking at individual and team drills, and looking at what we want to do both in and out of possession But there will still be a lot of hard work as we look to get up to speed for the season.'
Alongside the sixteen retained players who will be coming back for the new season, Berwick Rangers will be welcoming Drew Cummings, Jamie McCormack, Callum McKay and Kane O'Connor to their first training sessions as BRFC players. Speaking about the new additions, Malcolm said he was 'absolutely delighted' with the players brought in. 'They are going to add real quality to both the starting XI and the overall squad,' he commented. 'Last season showed that every single player in the squad will have a vital role to play, so we're really pleased with the personnel we've got for next season. We are maybe a striker short, but we have attacking-minded players who can cover in that area as a second position. We're still looking out for a striker, but we're not going to jump in and grab a player who isn't right for the club, and the options we already have are all very good.'
The main focus of Malcolm and his coaching team of Dean Shanks and Thomas Scobbie is to continue to make progress from last season's second half of the campaign. In order to do that, the manager is certain that Berwick's loyal support will play a crucial role. 'Please get behind us and come to the preseason games. There's a lot of new boys who are going to need some support as they bed in. We need to start the season positively, and that begins with a good preseason.'
Malcolm finished by saying, 'Overall, I'm looking forward to seeing everybody, and to getting started again as we look to move towards the beginning of the new season.'
If you want to be a part of Berwick's preseason friendlies, tickets for the Haddington Athletic match on 1 July and the Hibernian match on 8 July are available to purchase online, and can be bought here. Tickets for Dennis McCleary's testimonial match between Berwick Rangers and a Sunderland XI will be available from the turnstiles when they open for the matchday on 15 July.
Tickets for individual Park's Motor Group Lowland League matches will be available once fixtures are released next month, but fans can already guarantee their seat at all home matches by purchasing a Club 1881, The Gers or Wee Gers membership, or by buying a season ticket.
We look forward to welcoming fans old and new to Shielfield Park for the 2023/24 season!