23rd November 2020
Lewis Barr set to undergo hip surgery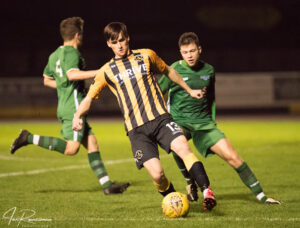 Midfielder Lewis Barr has opened up about the troublesome hip injury that has plagued him for more than two years as he prepares to go under the knife.
For the 26-year-old, who won multiple end of season awards last year – including Player of the Year – it has become increasingly difficult to play through the injury and, while also struggling with a foot problem, he's taken the decision to get his hip injury sorted.
Specifically, the problem relates to Barr's right hip. He has a CAM impingement, which is an abnormal shape of the hip, while he also has an OS acetabuli, which is an extra bit of bone there that shouldn't be.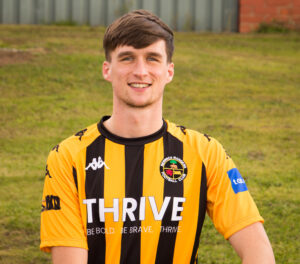 Speaking before heading in for the operation, Barr said: "I've been waiting for this operation for about 18 months and it's important now that I get it sorted, as it's causing me lot of pain and discomfort – not only at football but also at work and doing everyday things.
"This operation will hopefully take away the pain and stiffness and help me move more easily and, unfortunately for the gaffer and Kev Waugh, it will allow me to run around even more on the pitch."
Barr briefly featured in the recent midweek match against University of Stirling, coming on with the team 2-1 down, only for the 'Gers to mount a brilliant late comeback to win 3-2. It's those moments that the midfielder has, and will continue to miss as he is sidelined, while he also reserved praise for the club for the support they have shown over the past few months.
"It was brilliant being back out there in that game," he added. "It has been a frustrating time as I injured my foot quite badly at the start of pre-season, so to get back out there a couple of times was a really nice boost for me before my operation.
"Getting back to training was just as important as the games though. Football is a big part of my life and means a lot to me and I didn't expect to even be a part of the squad against Stirling Uni, so to come on and then for the lads to turn it around and score a last-minute winner was just class. You can't beat those moments.
"As for the club, they have been brilliant with me. There are not many better clubs to be at when you need support during times like COVD-19 or having to undergo hip surgery. I'm disappointed I haven't been able to pay back that support for now, but I know I will be able to when I am back fit and hopefully, by then, fans will be allowed back in too."