1st December 2020
Go-ahead for Berwick Rangers Community Foundation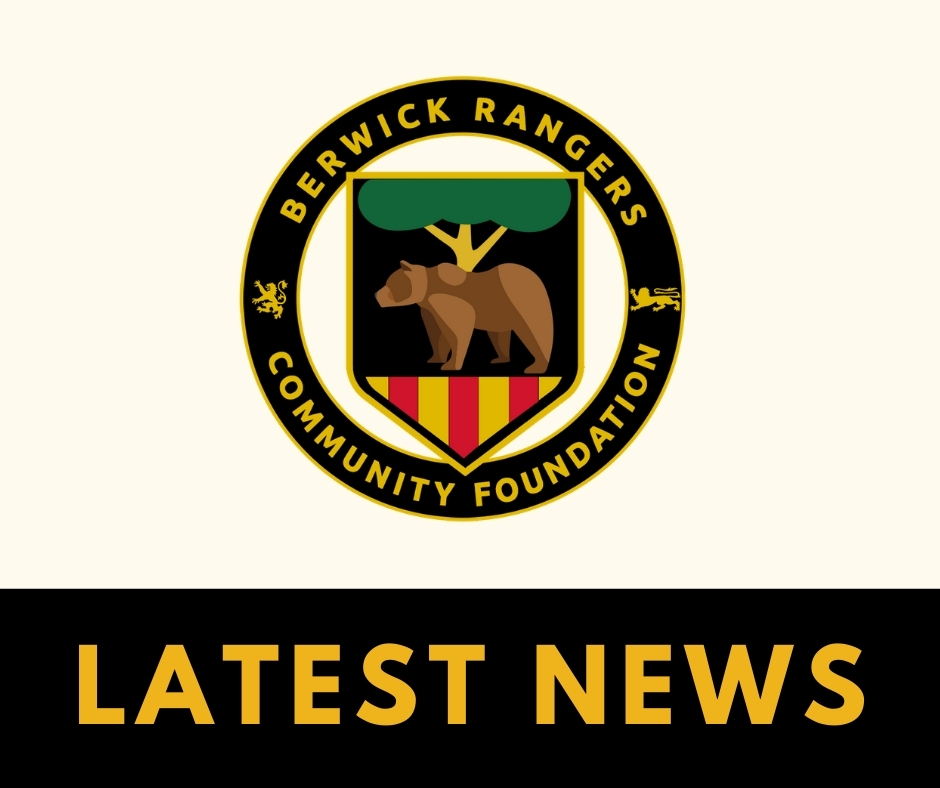 The new Berwick Rangers Community Foundation has been given the official go-ahead from the Charities Commission to begin its work supporting the local community in north Northumberland and the eastern Borders.

The charitable Foundation has been set up to be independent of the Football Club, but aims to work in active partnership with them, as well as with volunteers, supporters, stakeholders and residents, with an aim of encouraging sustainable participation in football, other sport and community wellbeing initiatives.

An experienced Board of trustees is led by the Chair, former Wee 'Gers player, Warren Hawke with members being Stuart Birkett, Sharon Buglass, Georgina Hill, George Mathison and Jim Telfer.
Whilst football is going to be at the core of the Foundation's activities, the trustees have an ambition for the organisation to become an important community resource using the power of sport to help people in many other ways.

Over the coming weeks, the Board will start the process of building a sustainable organisation. Initially, the focus will be on supporting football training and participation for all groups, with additional community support activities to follow.

The Foundation wants to build on the excellent recent work by the Club to reach out and establish improved local relationships and hopes to work in harmony with existing football and sporting groups and would be delighted to hear from local organisations keen to work in partnership.