19th September 2020
'Gers launch partnership with Fanbase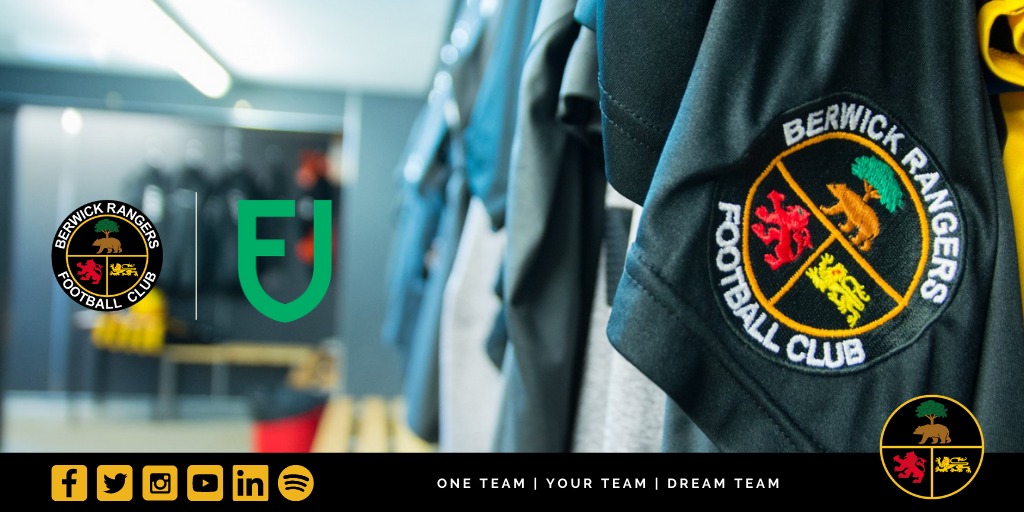 Berwick Rangers Football Club is tonight delighted to announce a new partnership with technology and fan engagement company, Fanbase.
The partnership will see the club introduce the capacity for supporters to purchase tickets to all home matches online. Those who choose to take advantage of our new online ticketing system will also be able to enjoy ticketless entry to Shielfield Park, with all details needed instead stored via mobile phone.
Berwick's deal with Fanbase comes as the club continues to modernise and increase its focus on fan engagement, with this particular partnership further driving the 'Gers into the 21st century. 
Whilst unfortunate that there currently remains no clarity on a return to Shielfield Park for fans, the club is continuously looking to the future and preparing to make a return safe, efficient and engaging. The ability to buy tickets online and use cashless entry reduces the need of both fans and club officials to handle cash, making for a smoother experience and reducing risk for all.
On the partnership, Fanbase CEO Ali Crawley said:
"Now more than ever football clubs and indeed all sports clubs need to re-think their fan experience and revenue model. We've been hugely impressed with Berwick Rangers in this area. There are a lot of synergies between our brands and how we see the future of fan engagement.
"Berwick Rangers and their fans will not only be proudly powered by Fanbase, but will be a key strategic partner in shaping where we take the product in the future".
Director Nathan Thompson, who has led on all things digital said:
"When I joined the club and spoke to the fans through the Club 1881 newsletter, which is in itself a way we have been able to modernise and enhance fan engagement, I said that I wanted to implement technological solutions to support fans and make the club easier to do business with.
"Our partnership with Fanbase absolutely delivers on this and I'm excited to work with Fanbase to continue to enhance the platform to deliver further benefit to our fans". 
Fanbase was founded by fans and brothers Ali and Mikey with one simple goal: to unite fans and clubs worldwide, unleashing affordable next generation technology that transforms the fan experience.