15th September 2020
Football Foundation grant secures new ground machinery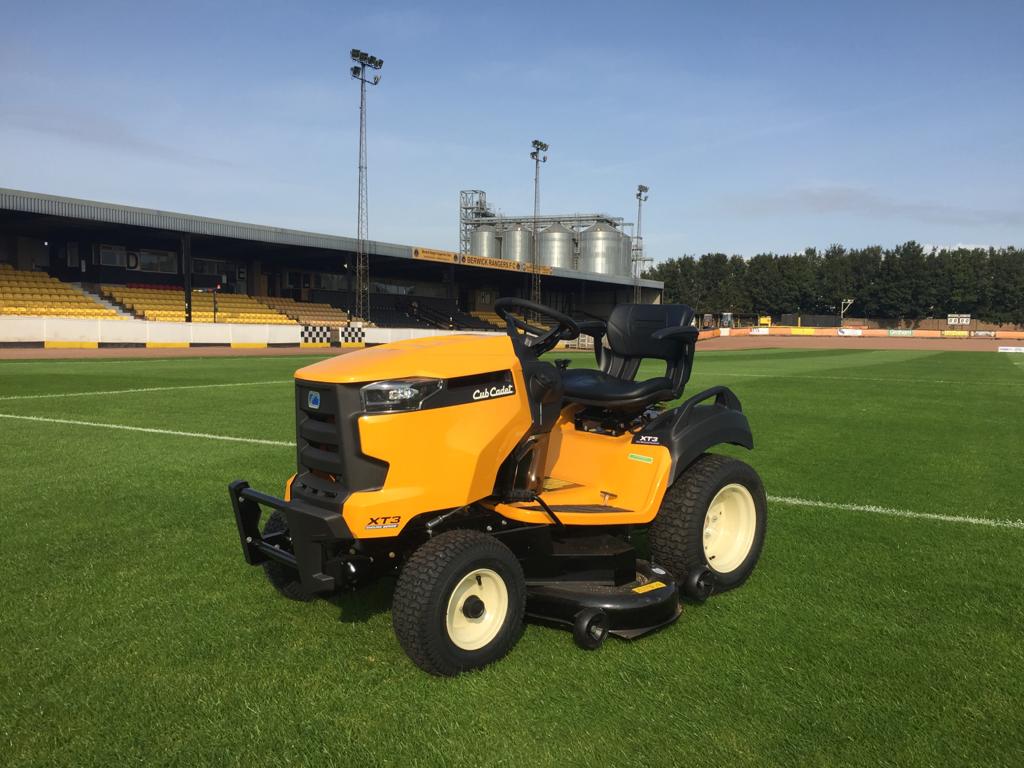 Berwick Rangers Football Club are delighted to announce another new signing – and one that will be sure to cover the ground well over the course of this season and beyond.
Thanks to assistance from the Football Foundation, the club recently received a grant towards the purchase of a Club Cadet XT3 – a versatile & agile lawn tractor with impressive cutting power – and took delivery of the piece of machinery last week.
It's not the first time the Football Foundation have assisted the club in recent times as. Firstly, they supplied a grant of £500 to cover the cost of pitch preparation for the 2020/21 season through the purchasing of grass seed and fertiliser while, two months ago, the 'Gers lodged an application to the Football Foundation on behalf of the Berwick Rangers Juniors.
This grant application was successful and the Juniors received £1,600 in funding, which went towards the purchasing of new goals to be used by hundreds of children in the local community.
Speaking about the arrival of the new lawn tractor, Director Dave Buglass said: "We'd like to extend our thanks to Stuart McCaffrey and the Football Foundation once again, this time for enabling us to upgrade our ground machinery, which we were delighted to see arrive in club colours!
"Our Groundsman Ross is pleased with the new equipment and it will help to ensure that the Shielfield Park surface is kept in the best possible condition throughout the upcoming season and beyond."