22nd July 2020
Fans help 'Gers to fly past initial Club 1881 goal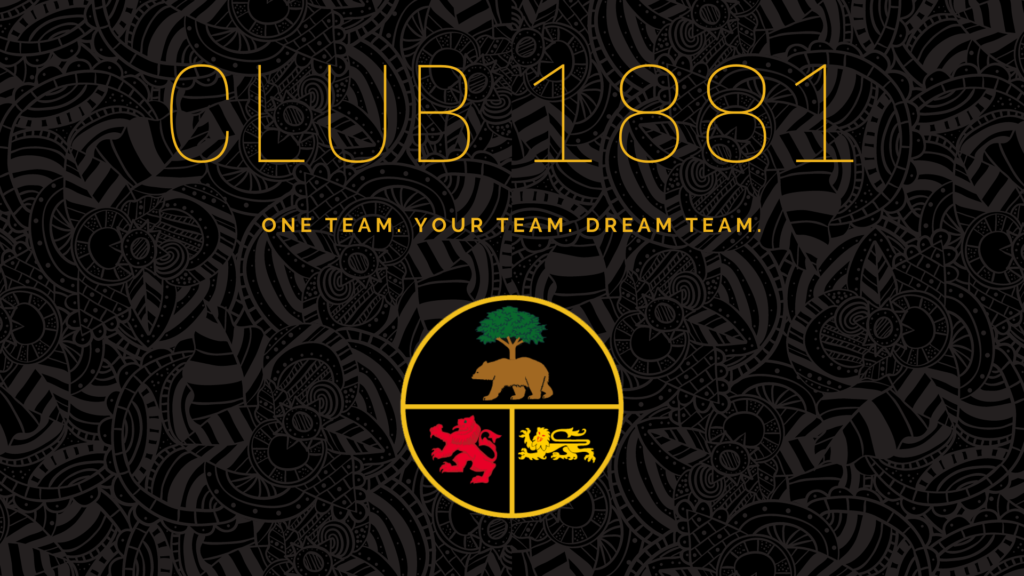 The club is delighted to offer an update on the uptake of Club 1881 membership following its launch just under two weeks ago.
Offering supporters the opportunity to be rewarded through benefits such as free match admission, access to full match footage and digital programme editions, exclusive articles, podcasts and more, Club 1881 aims to provide Berwick Rangers Football Club with the solid foundation to build a brighter future.
And in just 13 days, the club has raced past its initial goal of 50 members – yesterday adding member number 60 to Club 1881's ranks.
This means that Club 1881's current membership will now help Berwick Rangers to generate over £1k of dependable revenue each month, equating to over £13,500 of income in the next 12 months.
The club hopes that figure will only continue to rise as more fans realise the benefits of being a Club 1881 member – many of which are outlined by Club Ambassador, Derek Rae, in this video.
Club Director Nathan Thompson on the reaction so far
"All of us are ecstatic with the uptake we've seen in Club 1881 membership", opens Nathan.
"We had a good feeling that we'd put together a package that not only offered fans a chance to fundamentally help Berwick Rangers FC to overcome a problem it has had for many years, but also offered them value in return for them doing so.
"On launch I mentioned that as a board we'd been blown away by our supporters whenever we'd asked for their backing. Whilst there's no doubt this is another example, I'm particularly glad so many are showing faith in our commitment to ensuring our fans are rewarded for that support.
"We've already flown past target one, and we'd love to be able to get to three figures. It's a challenge, but with sixty already, it isn't entirely out of sight.
"Our gratuity also goes to the fans from further afield who told us they'd ideally like to see something replicate the free match admission in terms of value. We hope that by introducing full match footage, we'll win a few more 'Gers and allow them to recreate the matchday experience wherever they are.
"Since listening to that feedback, we've even welcomed our first overseas member, who resides in Canada. In fact, a massive 45% of our membership come from outside of Berwick, the Borders and Northumberland!
"I'd like to use this as an opportunity to welcome all who've become a member to Club 1881 – and urge anyone who's considering doing the same to join what is a rapidly-growing community of Dream Team fans helping the club to improve."
Want to join Club 1881?
Supporters looking to join Club 1881 can join now by setting up their Direct Debit, or learn more about the benefits of membership on our own site. Membership payments will be taken on the final working day of each month, starting Friday 31st July.
Club 1881 membership cards have been sent to printers, and the club will continue to offer members further updates on an anticipated arrival date via their exclusive weekly newsletter.