20th March 2021
Club to host Football Quiz fundraiser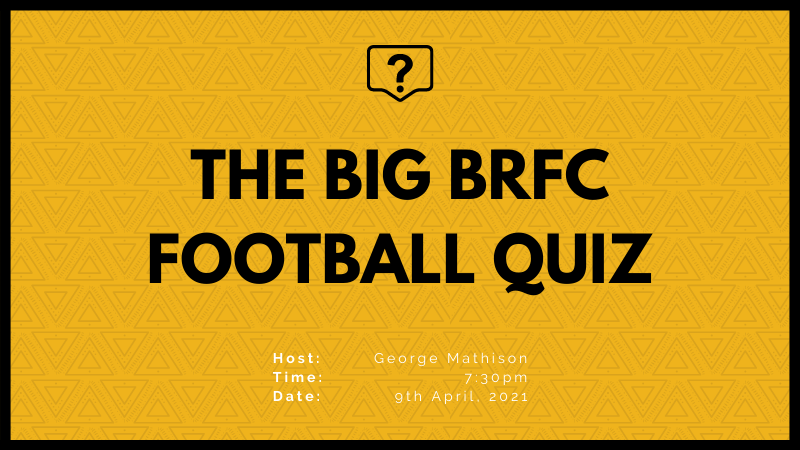 The club is pleased to confirm that it is planning a football quiz with popular host and 'Gers supporter George Mathison, set to take place on Friday 9th April with a 7:30pm start.
Hosted via Zoom, the quiz will last just over two hours and will be 100% football related, with a strong Berwick Rangers influence.
Consisting of five rounds, the quiz will help raise valuable funds for the club during a time at which income has been halted.
George will be assisted on the night by former 'Gers Gary O'Connor and Grant McNicholl, with the rounds following a format as follows:
A, B or C – 20 multi choice questions
Voices – Identify the 20 well kent footballing voices
Name the Club – Name the 20 clubs for a wide variety of clues
Video – 10 video clips each with 2 questions to answer
Who am I – Work out the 20 people from the world of football
Entries will be priced at £11 per person, with a maximum capacity of 25 participants. Entrants must be able to access a Zoom call and have the ability to send a photo of their answer sheet to the quiz judge ahead of answers being revealed.
To purchase an entry, please visit the online store and place your order. The club will then get in touch via email shortly after to provide you with the information you'll need to enter the quiz on Friday 9th April.
If you require assistance or have any queries with regards to the quiz night, please contact us via club@berwickrangers.com, or via any of our social media platforms.