17th April 2021
Club launches new budget-boosting draw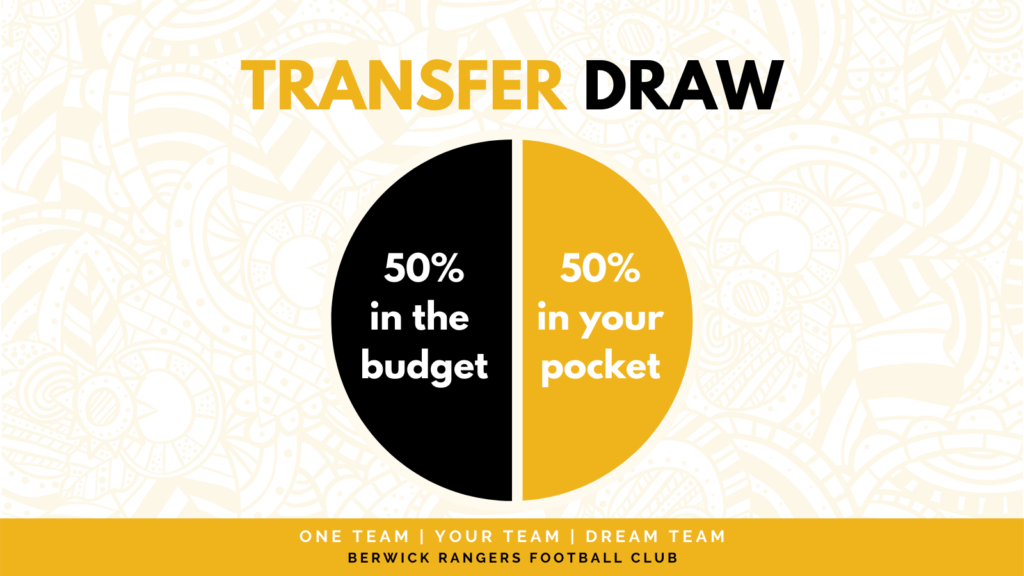 The club are excited to today announce the launch of the 'Transfer Draw', a new club lottery which gives fans yet another chance to boost their bank balance – while simultaneously raising valuable funds towards Ian Little's playing budget for the 2021/22 campaign.
Providing fans the opportunity to help make the 'Gers a more competitive force on the park next season as well as boost their own bank balance, the Transfer Draw will be made every second Friday of the month between now and Friday 9th July.
Costing £6 per entry, the club will promote the draw every Saturday when fans might have spent that money purchasing access to a live match streaming service to tune into the 'Gers.
Tickets will be available to purchase via the club's online store, with fans able to purchase as many entries as they like ahead of that particular month's draw.
After transaction fees are recovered, the draw winner will receive 50% of total ticket sales, with the other 50% going straight into the club's budget for the new campaign. For clarity, the first Transfer Draw will take place on Friday 14th May.
Purchase your tickets below.