28th May 2021
Berwick part company with Little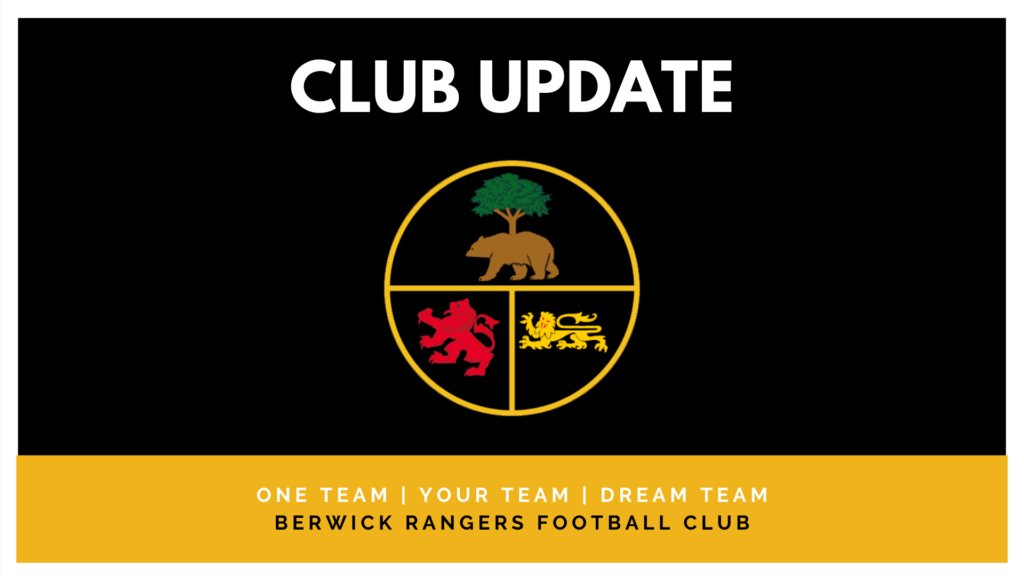 Berwick Rangers Football Club can this evening confirm that it has parted company with first-team manager Ian Little.
Whilst always a difficult decision to change the club's manager, there are a number of factors which the board have reviewed before arriving at this conclusion. Amongst these includes the club's results throughout the past year and the overall progression of playing squad in the Lowland League since we were relegated.
While these considerations always play a key part of any such decision at a football club, the Board of Directors would like to also stress that another key aspect in making this decision has been in enabling proactive change from a position of strength – as opposed to being forced into reactive change in a position of uncertainty, as is most often the case.
In that regard, the club already has sixteen players signed up for the new campaign, while budget still remains for a new management team to put their own stamp on the squad with the addition of quality signings to further strengthen the side. A new manager will also benefit from a selection of the squad being tied down to two-year deals, providing a stable core to continue to progress with.
The Berwick Rangers Board of Directors would like to place on record their thanks to Ian for his work over the past couple of years, which has included responding to relegation from the league  by helping stablise the club in a new environment and continuing this throughout the pandemic. We wish him all the very best in his future endeavours and he will continue to be welcome at Shielfield Park.
The process to find a new manager is already underway and no applications for the role will be accepted. The club hopes to provide a further update with regards to the position soon.