12th December 2019
Berwick Bulletin
Leadership Team Update
This is the first of a more regular rhythm of updates from our club's Leadership Team. Our earnest desire is for our fans to know what John, Colin, Sarah, Moray, Dennis, Ian, Kevin, Darren and my honest aspirations are on and off the park (although the fantastic Mr 'Fifty Years McCleary' will be no stranger to anyone)
Following the theme's from The Manager's 'Welcome to the Match' pieces for the home programme, Yano, Kevin or Darren will be providing a weekly piece along similar lines, with things like a review of the last match, news from the dressing room and a look ahead towards the next matches. May I formally welcome Darren to our Leadership Team; and this season's goal-scoring register!
Once a fortnight, more or less frequently following planned (and the occasional spontaneously occurring) activities, we'll also provide some insight into where we are going tactically and strategically to stabilise our club, and the progress we're making.
My first piece for Our Club has me looking ahead, and seeking approval to become a BRFC Director at our AGM on the 6th of January; my motion and those of your other Directors, at our request, being dependent on John's successful re-nomination as a Director.
John has openly and honestly laid out our clubs position, and many of you will have seen the previous years accounts ahead of AGM. The Leadership Team are painfully aware that past events have left us with a difficult financial position, in a disappointing league position in a new league. It's where we are, and where some may say we deserve to be.
The Club's Leadership Team is working hard to improve both, with the key objective being improving our cost-income ratio. In the weeks to come, we'll share more of the things we're doing in detail; and other subjects, from our corporate risk management assurance to working even harder in our community to grow our sponsorship support and actively nurturing the county's grass-roots football talent.
Now to the matter we care most about; the fitba.
Andrew
Management Team Update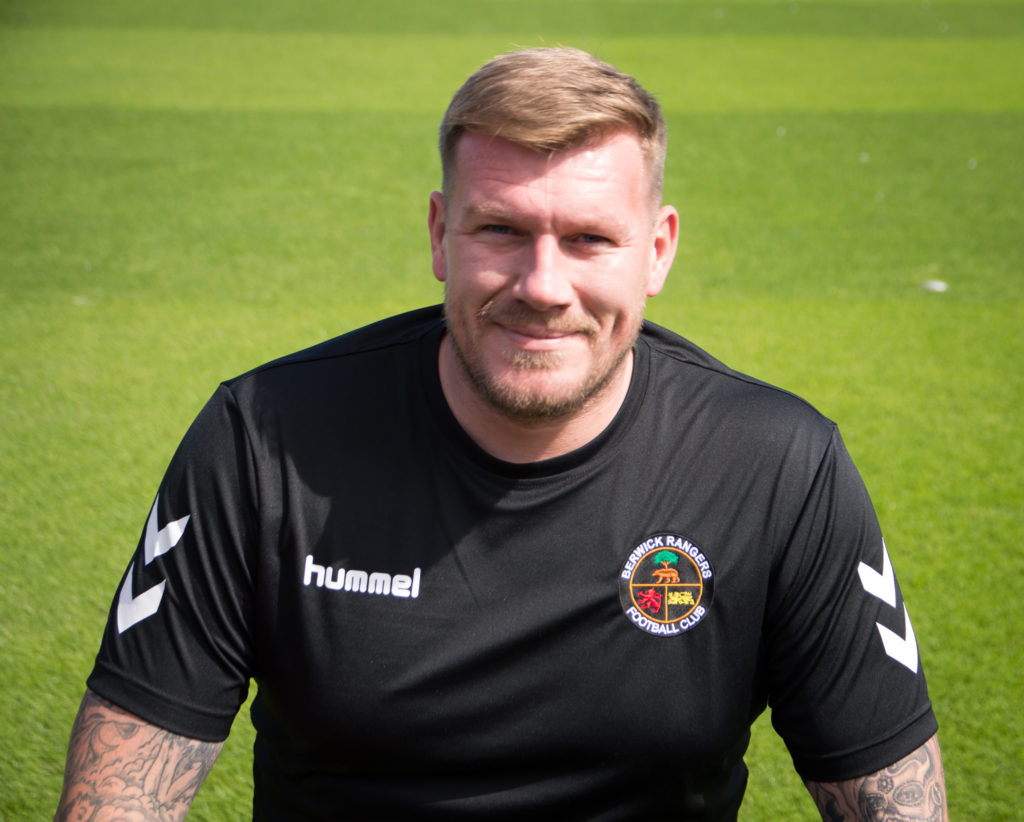 With our new communications feed kicking off this week I'm glad it is kicking off after a victory against Gretna 2008.
I thought we made this game harder that it should have been, I felt we created some good opportunities to put the game to bed towards the end and if we got a third goal I think we'd have gone on to score more and make the final score more pleasing on the eye. Even at 0-1 I still felt comfortable that we'd get a result. What's been very evident to me in the last few weeks is the boys work rate and desire. Saturday in particular we were throwing bodies on the line to maintain the one goal advantage.
We also had some good performers on sat and that set the boys up well for their Christmas night out in Newcastle over the weekend. I wasn't there myself but after hearing some of the stories at training last night I can confirm that the stories are unprintable.
The guys trained well last night, and we had some good news as guys who have been injured the last few weeks managed the full session and are making their way back to being available for selection.
This takes me to the last piece for the week and that's to welcome wee Daz Smith back to the club, Daz is another ex-player who cares for the club like the rest of the coaching staff and wants the best for our club. He is going to be invaluable to our young squad. He has so much experience that it can only benefit the team and the club. (I'm not going to mention his match winning cross that come off his shin pad and fortunately for us landed in the bag of the net.)
He is coming on board as a player – coach which means he will be helping me and contribute to this weekly piece also.
For the lead up to away games myself, Daz or a combined effort will hopefully give you some insight to the previous match or even the training sessions that week.
Hopefully we'll see you all at Stirling Uni this Saturday and you can cheer the boys onto another victory.
All the best
Haynesy