19th December 2019
Berwick Bulletin
Team Update
The second of our weekly Berwick Bulletin, this week with thoughts and reflections from Darren and Kevin.
It's been a strange few weeks for me leaving Newtongrange and then speaking to the Gaffer and getting the opportunity to come back to the club where my footballing career started. I'm delighted to be joining the backroom staff and looking to use my experience to help the young squad we have. I am well aware my playing career is coming to an end but I have continued to keep myself fit and if called upon from the gaffer to play a part in any games I will be ready, but in the main I want to help develop the younger players we have and I'm grateful for this opportunity as Berwick has always been my club and I club I want to try and help on the park. It is a transition period at the club on and off the park – the Gaffer took over, had no players signed and with everyone else already having a squad in place, he had to work very hard to assemble a squad very quickly due to the Bet Fred cup competition kicking off and I know how difficult and hard it was for him.
I have watched all of the Berwick games online; and from the last 2 games I have officially been involved in, and talking to people around the club and with the backroom staff, they sort of sum up the season a bit so far. The Gretna game I felt we dominated the game, and should have won a lot more comfortably with the chances we created. Last week at Stirling again, the first half was pretty even but 2nd half again we dominated the game, couldn't make our chances count and then get hit with a set piece goal with 10mins to go. This league is very difficult, and scoring the 1st goal can be vital . Hopefully as a team we can kick on for the remainder of the season and finish as high as possible in the league and, at the same time, try to play the game the right way; something the manager always encourages the players at training to do and take onto the park on a Saturday.
Thanks to the supporters, board and everybody around the club for the warm welcome back and hopefully everybody can rally around together and look to progress forward together in future.
Darren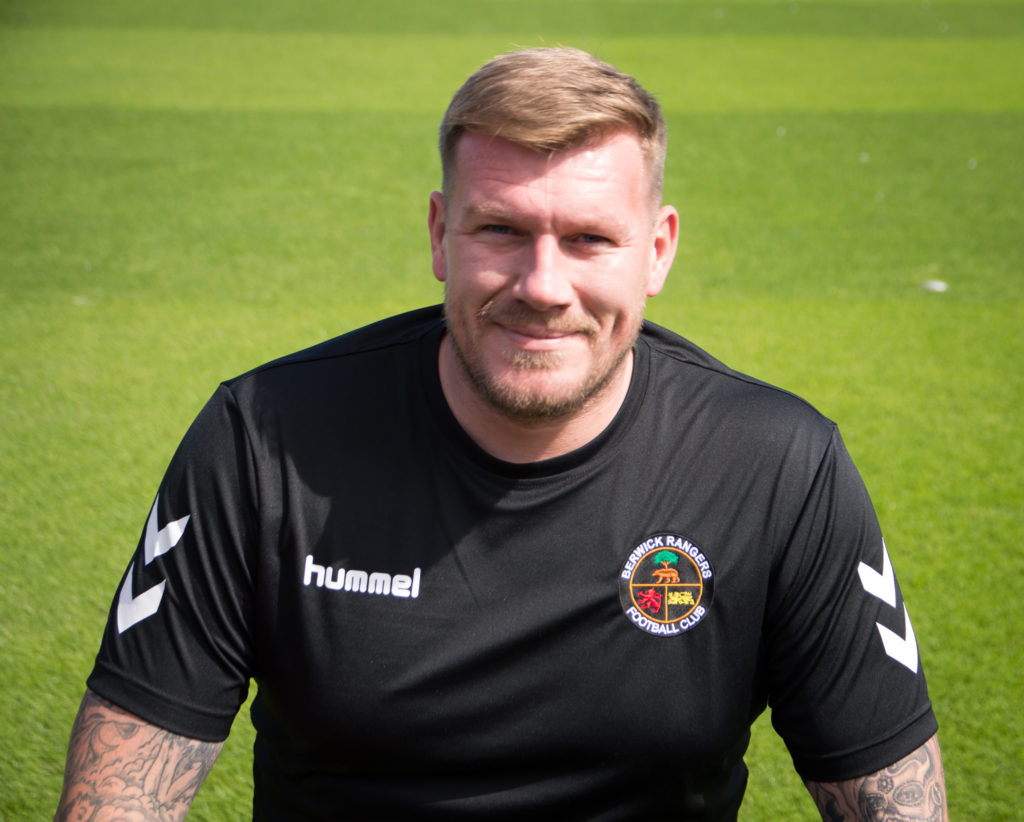 Saturday away to Stirling was as disappointed and deflated as I've felt this season. It's a game we should never have lost but ultimately when we have 13 attempts at goal and only 1 of them is on target, we aren't going to win many games.
We dominated the game in possession and played some nice stuff but came away with no points and that's why I was so deflated. We don't seem to be carrying much luck either as I felt the free kick which Stirling scored from wasn't a foul but ultimately, we need to defend the set piece better than we did.
Moving onto this this week, Tuesday night we played a closed door friendly and got the benefits from the game that was intended. Injured payers returned, got minutes on the park without any reaction to their injuries and players needing match practice benefited also. Cook, Healy, Balde and Brian all playing at least 45 minutes after injury. We also won the match 2-1 with Rose and Purves getting the goals.
This week brings another tough test in Civil Service strollers. In the earlier fixture we took the lead to eventually lose narrowly; but we will be prepared and be more aware of their strengths but also know we can cause them so many problems going forward.
Hopefully a decent turn out from the supporters and 3 points before Santa arrives would be nice.
Merry Christmas to everyone
Haynesy