23rd January 2020
An interview with Dave Buglass
Earlier this week the club confirmed the appointments of Brian Porteous, Craig Forsyth, Douglas Younger & David Buglass as board members.
In the days following, we've sat down with Dave Buglass to conduct an interview focusing on his background, motivations behind getting involved, hopes for the club, community, area and more.
So without any further delay…
Can you tell us about what you've been up to since you left the town?
After moving away in 1989 I've been working all over the UK and Europe with corporate businesses, but I've still been heavily involved in football at both grassroots and at professional levels. I completed my UEFA B Licence and have coached, scouted and helped on the ProLicence programme with the SFA when it was launched. I was lucky enough to work with Scotland U16s for a period, as well as help St Johnstone reach the SPFL as part of their backroom staff.
That has meant I have built an extensive network of contacts in the game at all levels. 
At present, as well as trying to spend time with my family in Falkirk (Susan, Ben and Hollie), I'm the Head of Football Operations at Glasgow City, one of Europe's most successful women's football clubs. 
We are still in the Women's UEFA Champions League competition and will play our quarter final tie against Wolfsburg in March. I'm responsible for overseeing an Academy of 180 girls and supporting Scott Booth and the 1st team as well as board wherever I can. 
I still follow all the clubs in the town that play football, and still speak with a number of teammates as well as having held a long association with Spittal Rovers.
What is it that makes you want to get involved now?
I always followed Berwick Rangers when I was a member of Berwick Rangers Juniors under Robert Johnson. I attended most homes games and traveled to some away too. 
You always still look for the results and I was back at the club in 2001 when I helped Neil Oliver set our youth programme up. However, after moving back to Scotland due to work, I had to walk away. 
The club find themselves in a perilous place financially, and to be honest that's no different to many other clubs in Scotland. However, what others similar to Berwick have done better is launching community programmes and ensuring they are integrated fully into the towns they are part of. 
I live close to Stenhousemuir and know a lot of the guys that have built that club up. They have a number of full-time community staff that are funded independently of the football side, so why can't we in Berwick upon Tweed do that? There are many other examples that HAVE worked. 
So what are your hopes for the club?
It's easier said than done, but we have to get the town to fall back in love with the club. It's not about falling in love with football.
The number of clubs in town that work under the control of volunteers prove that there is plenty of interest, and when you see the work done by Steven Ingram and his committee at Berwick Juniors you know you have a chance.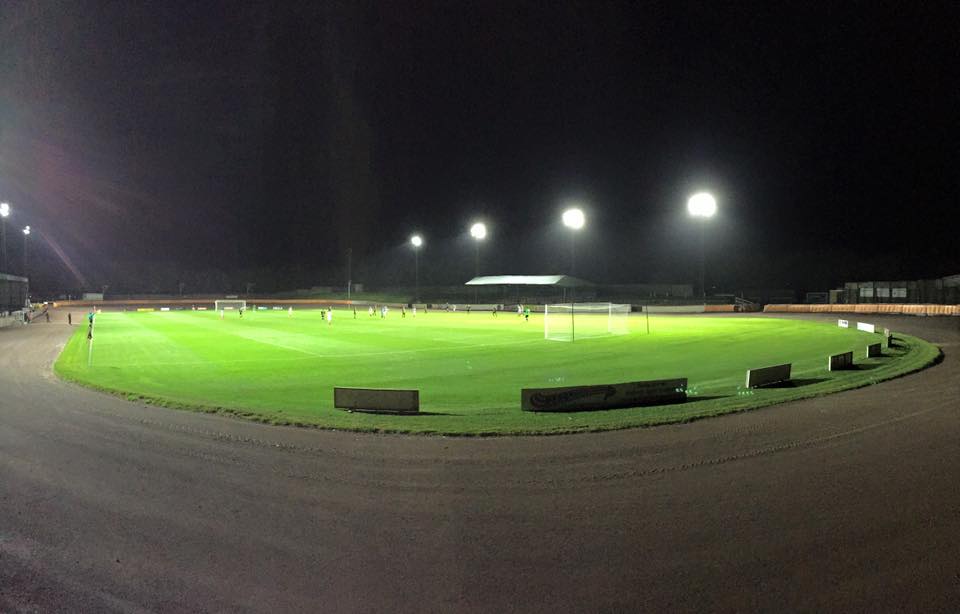 We need to redefine what the club is and means and we need to run it more like a business than ever before. We need to make people feel that it can help them achieve their own goals. We need to give it back and ensure we have a facility that is open seven days a week; arriving at Shielfield a couple of weeks back on a Wednesday in the dark was not the appealing experience it should be. 
And do you believe these aims to be genuinely achievable?
I come from Berwick-upon-Tweed and have probably said a million times "that won't work". That is simply who we are in Berwick at times… not willing to take risks or do things a little more differently. We have at times a negative mentality. 
I have spoken to loads of people in the last two weeks from the town that have all given me ideas on how it can work. Why can't we all get in a room and devise a plan that will work for a change? Leave all the badges outside, and work on what is best for Berwick and the area. I spoke to Liam Craig (St Johnstone and an ex-Berwick Rangers Junior) last week, and he can't for the life of him understand why this doesn't work with no immediate competition.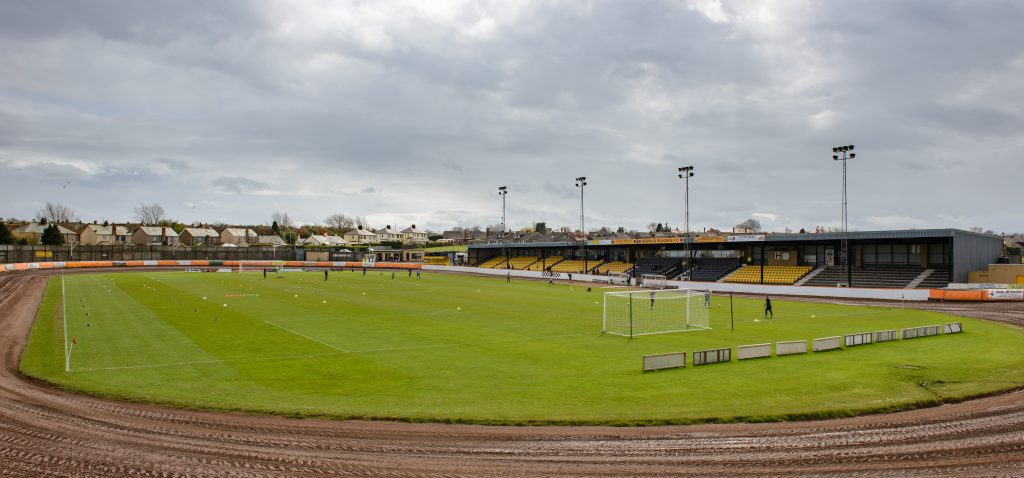 I have a network of people who love the club, guys who are playing professionally still, people who are working high up in football associations in England, Scotland and abroad. 
So it's time to get them all together and deliver. If it was achievable at Stenhousemuir, Morton, Clyde and Montrose why wouldn't it succeed with the same model at Berwick Rangers? I'm sure all these towns have similar challenges of joining people up. 
Okay, so what are the immediate priorities for you?
To fix the basics and deliver regular and clear communications. We also need to stabilise the financial side of things, end the season on a positive note and start the next season off in place where we're ready to be competitive. 
This can mean small things like asking Robert Johnson back to do the door, or bringing different things to the stadium like a Glasgow City women's match and working with other clubs locally to give them access. This all puts trust back into the club.
We're not going to stand there and say here's our 10-year plan or indeed 5-year plan. 
Yes, we want league football again, however that has to be at the right time and when we have set up an entity that can stand on its own two feet. We need to be ready to make a challenge, we need to be stable and independent. 
Our plan is to keep communicating with supporters and making ourselves available. We are not directors of our club, we are simply looking after a town asset for the people who spend their hard earned money weekly. Likewise we take not a penny for doing this. Like you all, we love the town, the club and what football brings to all our lives. 

The club's digital team would like to thank Dave for taking the time to provide us with the interview, and we look forward to working with both he and the rest of the board going forward!